Asa vs Question Mark Records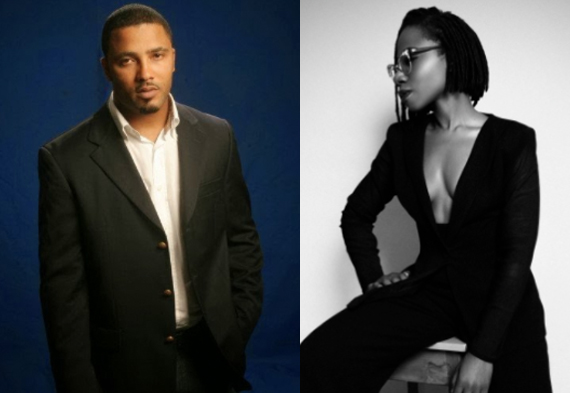 "I'm talking to you jailer … stop calling me a prisoner …"
Those were not just lyrics in a song. They were meant for Kevin Luciano, CEO of the defunct Question Mark Records, Asa's former record label. But how did it all begin?
In 2002, Asa entered the maiden edition of Star Quest but did not make it past the prelim round. She went on to develop a working relationship with Cobhams Asuquo who became Question Mark's in-house music producer and together they made her first major single – Eye Adaba. This launched her career, and some will say, the Question Mark label. The relationship did not last though. Alleging threat to her life by Kevin Luciano, and claiming the label was trying to sign her onto a foreign deal without her consent, Asa left them in 2006, without releasing an album. Question Mark retaliated by claiming she was bound to them by contract, and that they had rights over her materials. They claimed they had spent over N14million on her, bought her a car and housed her, but were yet to get their money back. They released her songs in an album titled The Captivator but that did not stop Asa from moving to France, where she signed a multi-million-naira deal with Naïve, a French record label. In 2007, she released her official self-titled debut album, and it featured some of the songs in the previously released The Captivator.
The beef will go on for a while. In 2012, Asa called Question Mark criminals on Twitter, after an album titled "Down on Me" was released. She sought legal action and even though sales did not stop immediately, promotions for the album did not continue.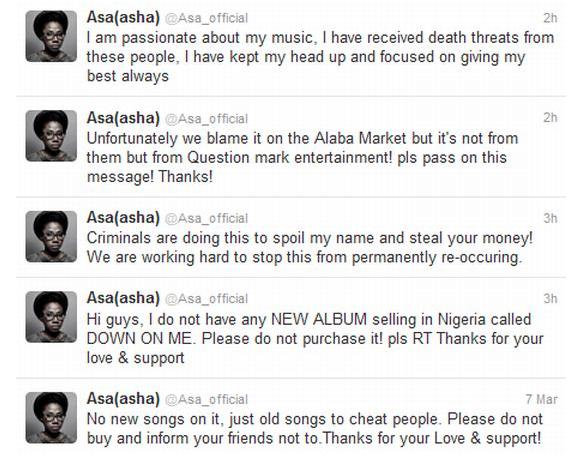 In the end, Asa is huge in Nigeria and Europe, while the label has shut down.
Verdict: Asa 2 – 0 Question Mark