Brymo vs Chocolate City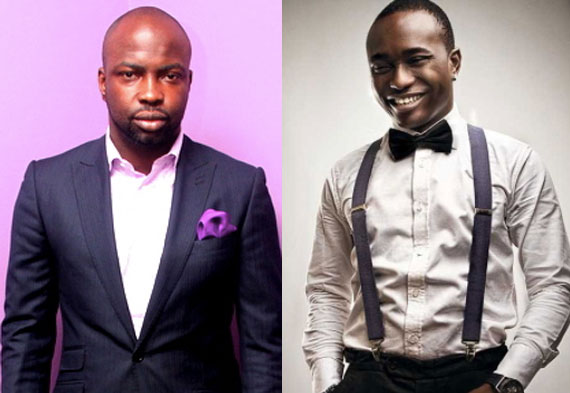 Depending on the side you're on, Brymo's beef with Chocolate City may have been caused by either of two things, or both. According to Brymo, after the release of Son of A Carpenter – his debut album – the music company failed to promote him. He accused them of side-tracking him and not fulfilling their part of his contract. The label on the other hand has claimed that they fell out with Brymo because he was stubborn, had an active passion for promoting Indian hemp on his Social Media accounts and lost a potential N20million endorsement deal with a telecoms company as a result.
Whichever it is, Brymo quit the label on Twitter, and called out Audu Maikori, founder and then CEO of Chocolate City. Provoked, the label sued the artiste, claiming he had breached a five-year contract that required him to release three albums between 2011 and 2016. They got an injunction to stop him from leaving the label and to claim every one of his recordings and for a long time, Brymo couldn't put out any material or make money. A judge lifted the injunction in 2014, and he started releasing music again. But by this time a lot of damage had been done – to his brand, and his finances. And, that was not the end of it. The case dragged on, and in 2016, the year his contract was supposed to end, the label claimed they had invested N20million in him, gotten less than N3million and wanted N100million from Brymo in damages.
Nobody can say for sure how well Brymo would have fared if he had stayed in Choc City, but we can all agree that before the debacle, the guy had potential to be one of the best acts in Nigeria. Without mincing words, he is not having his best time now, while the label – with acts like Koker, Dice Ailes, MI who doubles as the CEO – is doing relatively well.
So: Brymo 1 – 2 Choc City