The UCL Draws held yesterday and to cut the long story short, we are all excited about February 2018, and all the possibilities as we enter the 2nd round of the world's most prestigious club football competition. Matches to look forward to include the very in-form PSG versus current champions, Real Madrid, Chelsea versus archrivals, Barcelona and Juventus versus Tottenham.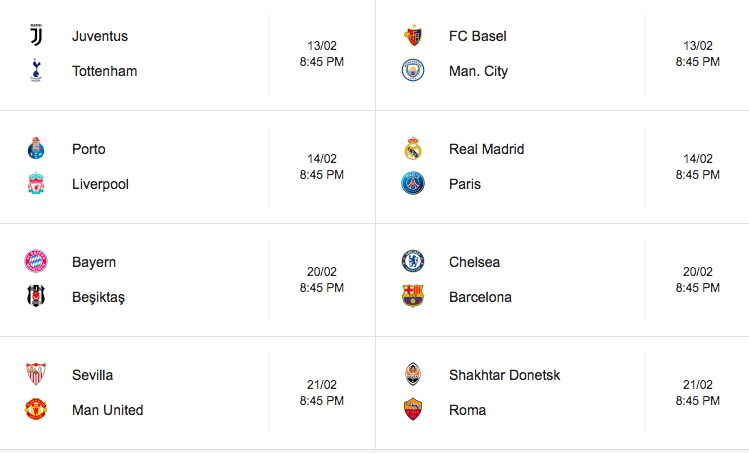 Anything can happen in this round, but we have analyzed and are predicting who will make it past the round of 16. Enjoy, share.
Juventus vs Tottenham

Both teams have never played each other before, so there is no head-to-head history. Juventus is a strong team, has dominated the Italian League for years now, and were runners up in the last UCL. But Tottenham has been phenomenal this season, defeating the likes of Borrusia Dortmund and defending champions, Real Madrid. While this will be one tough game, we predict a Tottenham aggregate win.
Man City vs FC Basel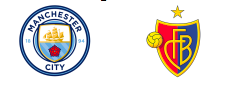 These teams have never met either, but Basel sure has some history playing the other Manchester side, and winning – albeit once. Anyways, Manchester City is a different ball game, and in the round of 16, Basel will be playing one of the best teams in Europe right now. They best they can do is try, but in the end, Man City will be proceeding to the next round.
Porto vs Liverpool

They have played 4 times. Liverpool has won two, but Porto has won none. While we cannot predict if the not-winning streak will continue for the Portuguese side, we can assure you that Liverpool will be getting to the next round.
Real Madrid vs PSG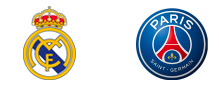 This has to be the match of the Round of 16. The champions played the contenders twice in 2015, and came out victorious in the end, after winning and drawing one match each. But 2018 will be a different ball game, as the French side now has the incredible trio – Mbappe, Cavani and Neymar, while the Spanish side has struggled in their domestic league. Predicting this is really difficult though, because Real Madrid knows the Champions League very well, and they have the best footballer in the world – C. Ronaldo in their team. Heart is with PSG, but head is saying Real Madrid. Hea(dr)t wins.
Bayern vs Besikitas

Twice have they met, and twice has Besikitas been defeated with Bayern scoring twice. This has to be the easiest prediction. Even though the Turkish side was top of their group, the veteran German team will emerge victorious in the end.
Chelsea vs Barcelona

These ones are regular customers. They have played each other 15 times, and they have won 5, lost 5, and drawn 5 each. Amazing statistics. Even more amazing because this season, both clubs are wielding really strong teams, men who can score goals and change games. In the end, while it will be very close, Barcelona will own the day.
Man Utd vs Sevilla

These two sides have never played each other before. But it will be a comfortable win for Manchester United. Sevilla does not have balls to defeat Manchester United over two legs, so, bar an incredible upset, the Spaniards will not be going past the round of 16.
Shakhtar Donetsk vs AS Roma
Shakhtar has dominated previous meetings between these two sides, winning 3 and losing one. But we predict that Roma will close the deficit in these fixtures, and proceed to the next round. It will be a hard one, but in the end, the Italians will be victorious.
***
There, all predictions. Do you think we are on the money? If no, who do you think will emerge victorious? Comment below.