The Headies, originally called the Hiphop World award, is the most popular and influential Nigerian Music award. It was created by veteran media guru – Ayo Animashaun, to celebrate hiphop and alternative music. It has since gone beyond those genres to celebrating the Nigerian music industry as a whole.
In its 12th edition, the award has had its fair share of controversy, especially around the "Next Rated" category. This very coveted prize is won by the 'upcoming' act who has shown the most promise in the year in review. Winners also get a car and join an influential 'alumni' of previous superstar winners.
Now, considering what this award has come to signify – basically a peek into the future – has the Headies always gotten it right? Did all the previous winners deserve it over other nominees? These questions will be answered in this listicle, as we analyze all the winners from the first edition in 2006 to the last one in 2016.
Enjoy, share
2006: Asa
Even if she wasn't the only nominee back then, she would and should still have won the very first Next Rated award hands down. Easily the most critically acclaimed act from Nigeria, she has dropped two brilliant albums, a plethora of songs we have all come to love, and shutdown Eko Hotel in her solo concert. The guys behind the Headies got it very right by making her the first ever winner of this award.
2007: Overdose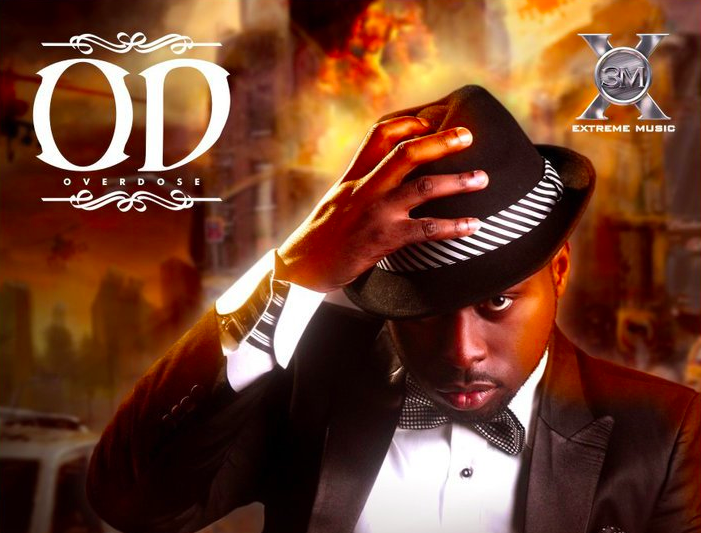 Other Nominees: Naeto C, Lawal Olumo, Kage, C-Mion, Gino, Blaise.
Together with Modenine, Terry The Rapman, Six Foot Plus and Ruleclean, Overdose ruled the Hip Hop space in the early 2000s. In 2006, he dropped Don't Hate, the song that gave him his most acclaim till date. It was on the back of this song and his fierce lyricism that he won the Next Rated award in 2007.
Did the Headies miss it though? If you were around that year, you may not have questioned Overdose being named the Next Rated, even though Gino had just dropped a decent album led by No Be God, the single with the best video that year (believe it or not). Nevertheless, the lesser-known Naeto C has gone on to be the most popular of them all so we can all agree that Headies did not get this one right.
2008: Wande Coal
Other Nominees: GT The Guitarman, Banky W., M.I Abaga, and Cyrus da Virus.
Only one person could have won the Next Rated award over Banky W and MI, and that person is Wande Coal. This was a time when MoHits was the number one label/crew in Nigeria, and Wande Coal – with his melodious voice – was its black diamond. While Banky and MI were rising forces, Wande was the brightest amongst them, and he proved the Headies right because after winning the award, he dropped Mushin to MoHits, one of Nigeria's best albums till date. He has also won numerous awards across Nigeria and Africa, started his own label, and remains an A-List act till date. The Headies definitely got this one right.
2009: Omawumi
Other Nominees: YQ, MP, Kel, D'Jinee
YQ? MP? Kel? LOL. No further comments. The Headies got this one right. Djinee also did well for himself – collaborating with MI and dropping Ego, but Omawumi deserved this, and she has been the biggest act amongst them. Octopus Headies.
2010: Skuki
Other Nominees: General Pype, Mo'Cheddah, Jesse Jagz, D'Prince.
Well, considering a Skuki song is amongst those nominated in this year's Streethop category, we daresay they got this one very correctly. To be honest, many of us thought 'The Greatest' Jesse Jagz deserved it that year, or perhaps General Pype, with his Champion Song getting massive airplay, but the Headies had a haunch, and they were right.
2011: Wizkid
Other Nominees: Ice Prince, Olamide, Tiwa Savage.
Just look at all these names. Just look at. I mean, except for Ice Prince, all these acts are the number ones in their various niches. Olamide is the biggest Hiphop act in Nigeria, Tiwa Savage is the biggest female pop star in Nigeria, and Ice Prince has a BET. And none of them won the Next Rated, because, of course, who else could have won it if not Wizkid Ayo Balogun? Yes, the Banky W protégé was the hottest kid on the block and everybody cheered when he won. He has since gone on to be Africa's biggest act and a force to reckon with in the global scheme of things. May just be Headies' best prediction yet.
2012: Davido
Other Nominees: Eva Alordiah, Praiz, Chuddy K
Even though she's not making music anymore, Eva was Nigeria's best female rapper at that time. Praiz – who was second runner-up at the first Edition of Project Fame West Africa – had Rich and Famous burning up the charts, while Chuddy K had everybody 'wining' to Slow Slow. But none of them can complain today because the person who won the 2012 Headies is none other than OBO himself, Davido Adeleke. On the heels of "Back When" and "Dami Duro", the young crooner had stolen the hearts of Nigerians and he hasn't relented since then. He has surpassed himself every year and has established himself as one of the biggest acts in Africa. Headies saw the future well here.
2013: Sean Tizzle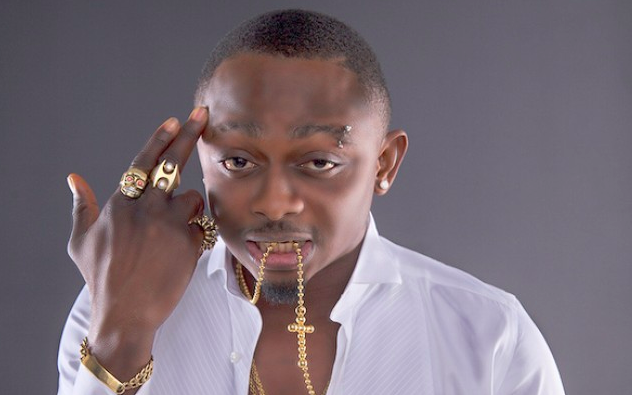 Other nominees: Dammy Krane, Burna Boy, Seyi Shay, Phyno.
LOL. We need to catch the people who decided to give this award to Sean Tizzle, line them up and flog hell out of them. With all due respects, every other person on this list could have won this award before Sean Tizzle. Fine, he seemed promising then, with that Sho Lee song, but for Godssakes, we had Burna Boy and Phyno in the mix. The hell? How did people listen to Like To Party and pass Burna? How did they watch Phyno resurrect Igbo hiphop and pass him up? How did they ignore Dammy Krane blending Fuji with Hiphop and pass him up? How? Anyways, I rest my case.
2014: Patoranking
Other nominees: Runtown, Orezi, Skales, Yemi Alade.
Bring this same award to 2016, and I bet Runtown would have won it. Yemi Alade has been phenomenal too, winning the MTV MAMA awards twice. Skales has risen above the trolls and stayed relevant. Orezi has, well, we thank God. But above all, Patoranking was a good choice to win the 2014 Next Rated award. Alubarika was everybody's jam that year, and rather than regress, he has improved every year since then. Headies chose well.
2015: Reekado Banks
Other nominees: Kiss Daniel, Cynthia Morgan, Korede Bello, Lil Kesh.
"….Every single was a hit, back to back …" – Olamide, Jan 2016.
"….Err, egbon Olamide, if you want the car, come and collect." – Don Jazzy, Jan 2016.
If you do not remember these lines, what hole did you crawl out from? The 2015 Headies is the most dramatic Headies till date. And, of course, the Next Rated category was the source of most of the drama. Olamide thought Lil Kesh should have won it, since the kid had been dropping back-to-back singles, and he voiced his displeasure. In response, Don Jazzy asked Baddoo to come and collect the car, then Baddoo got angry and banned him from the mainland. In the end, Dangote settled their beef, and all became well again.
If you ask me, Kiss Daniel should have won it. But don't ask me. Reekado has been brilliant and has proven that he merited the award that year. Good call Headies.
2016: Mr Eazi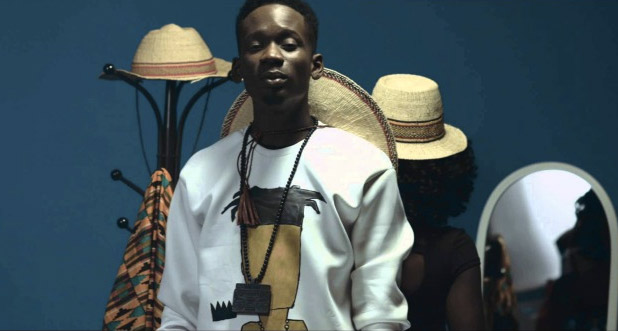 Other nominees: YCEE, Humblesmith, Tekno Miles, Aramide
2016 was the year of Mr. Eazi. Love him or hate him, you have to admit that his sound was different, and he introduced Nigerians to the Banku music a lot of us have come to love. Nevertheless, Tekno would easily have trumped him if he hadn't withdrawn himself from the category. YCEE was and has also been brilliant since he dropped Jagaban. The others in the category – Humblesmith and Aramide have both been doing good work too. Nevertheless, good call, Headies.
***
There, all 11 Next Rated acts. Who do you think will take home the next prize? See all the nominees HERE.