Today, in collaboration with our man Ferdinand, we are tweaking the weekly e-slaps a bit to include pats on the back for some people who did well. I mean, look at it nau; if people deserve to be knocked, some people deserve to be praised as well. Abi?
As usual, don't forget to enjoy and share responsibly.
Manchester United
Can we come in unison to slap Manchester United because Lukaku is costlier that the whole Huddersfield team. They lost 2 – 1 to a team that just joined the EPL and ruined almost every bet9ja merchant's weekend.
Gucci Mane
Slapping Gucci Mane for not inviting his mom and brother to his wedding. We don't know why yet, but Nate, Gucci's youngest brother said the rapper left him and their mom, Vicky, off the guest list for the $1 million affair. Nate, who's gotten shout-outs from Mane on tracks like "Rude," says he's happy for his big brother but sad no fancy invitation was sent his way.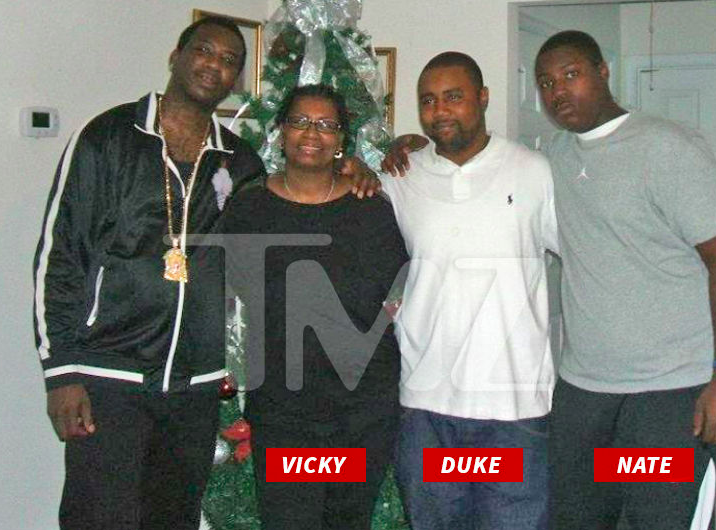 To confuse us more, Duke, Gucci's immediate younger brother was the best man. Infact, slaps to all of them.
Drama mongers
Midsize slaps to people who create negative drama on Social Media to advertise their wares. Pat on the back to the smart vendors.
Rochas Okorocha
From the revelation that there are more statues to be unveiled to abusing Omojuwa, then denying that he abused him, Rochas Okorocha makes a return after his debut last week on our list.
I am sad because I have ruled myself out of a statue in Imo 😭😭😭 @Makambas pic.twitter.com/SvNV9luN4K

— JJ. Omojuwa (@Omojuwa) October 16, 2017
Let's all come together to use Zuma rock to slap him and a certain Jacob from South Africa.
Societal menaces
Slaps from hell to rapists, sexists, extremists, terrorists and the likes. God bless everybody who stands for what is right everyday.
Mr. Lasun
When Anomeli, the CEO of Utazi came on Twitter to complain that some ladies ate at his restaurant and refused to pay, everyone sympathized with him. Except one Lasun, who says he'll be the future Governor of Osun State.
I feel so sad for Osun State. pic.twitter.com/Hty0N9fVfb

— Chidi Okereke (@Chydee) October 17, 2017
We need to slap him for not only being an ethnic bigot, but also a slow reader.
G-Worldwide
Everybody loves Kiss Daniel, and everybody wants him to shine as bright as he deserves, which is way brighter than his record label – G-Worldwide is letting him. We don't know the details of his contract with them, but seeing as he has not been allowed to collaborate with other stars – local and international, we believe the label doesn't want his progress. Heavy slaps to them.
Mr Phetsogo
How can somebody carry you in their belly for 9 months and all you can do is wait for them to die so you can inherit their 4 cars?
https://twitter.com/Oaitse42/status/920241554991861760
We need everybody to contribute slaps to this one, so his destiny can rearrange, before he murders his parents, and discovers everything has been willed to charity.
Nnamdi Kanu or FG + Army
This one is complicated. Since the Nigerian Army raided Nnamdi Kanu's family home in Abia State, the IPOB leader has not been seen. Was he abducted by the army? Killed? Is he hiding? We do not know, but what we know is he missed his court date and as a result, his sureties have to pay N100million or risk going to jail. If Nnamdi Kanu is hiding, he deserves multiple slaps for risking his sureties. If the Army/FG have abducted him, they deserve multiple slaps for being dishonest about it. Whatever it is, somebody must be slapped.
One foolish girl
We don't need to say plenty. Just read and decide what kind of slap you want to donate to this one.
A girl used her school fees, almost 700k to throw a birthday party because her bf promised to give her back. Now, no bf, no school fees 😭😭😭

— Lamz The Vamp (@Bukunolami_TA) October 16, 2017