From the timeless beats of Baba Fela to the evolutionary efforts of 2baba, DBanj and PSquare; from the glass ceilings shattered by Big Wiz, Burna, Davido and Tiwa Savage to the chart-topping hits of Rema, Asake, Ckay, and Tems; music has been the heart and soul of African homes for generations. Today, Afrobeats is not just a genre; it is a global phenomenon. 
Brands have played a vital role in this journey, from appointing ambassadors to organising groundbreaking shows. Brands have helped to discover some of the trendsetters, celebrate the groove-makers, and empower the game-changers.
These brands have made a significant impact on the growth and success of Afrobeats in Nigeria, supporting and elevating artists while promoting the genre both nationally and globally.
In this listicle, we have curated 10 brands that have fueled the unstoppable rise of Afrobeats, helping to shape the genre in Nigeria and enable its spread across the globe. From 10 to 1, these brands are:
10. Techno Mobile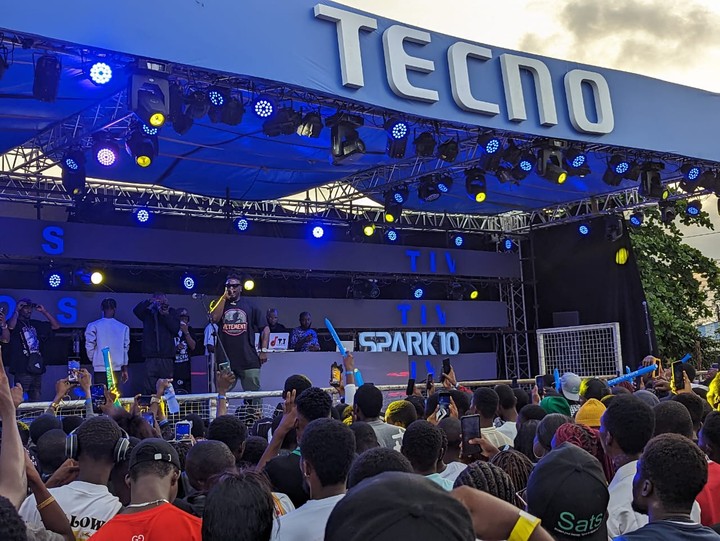 TECNO Mobile, a leading smartphone brand in Nigeria, has been actively involved in the Afrobeats scene, sponsoring music events, endorsements, and partnering with artists to produce captivating content.
TECNO Mobile has facilitated the digital distribution and accessibility of Afrobeats music through their devices, making it more accessible to a broad audience and contributing to the genre's growth and recognition.
9. Boomplay
As one of Nigeria's top music streaming platforms and the biggest local player in the music streaming scene, BoomPlay provides a digital platform for Afrobeats artists to reach a wide audience, promoting their music and contributing to the genre's growth.
The platform's user-friendly interface and extensive catalog of Afrobeats songs have made it easier for fans to discover and enjoy the music. Boomplay also facilitated the monetization of Afrobeats music for artists by offering revenue-sharing opportunities.
8. Airtel Nigeria
Airtel has played a prominent role in promoting Afrobeats through partnerships, sponsorship of music events (The Voice NG), and the Airtel Trace Music Star talent competition, where emerging artists are given a chance to shine.
These initiatives have provided a platform for emerging artists to showcase their talent and have contributed to the genre's growth. Airtel Nigeria's involvement has helped raise the visibility of Afrobeats both locally and internationally, making it a prominent part of Nigeria's cultural identity.
7. First Bank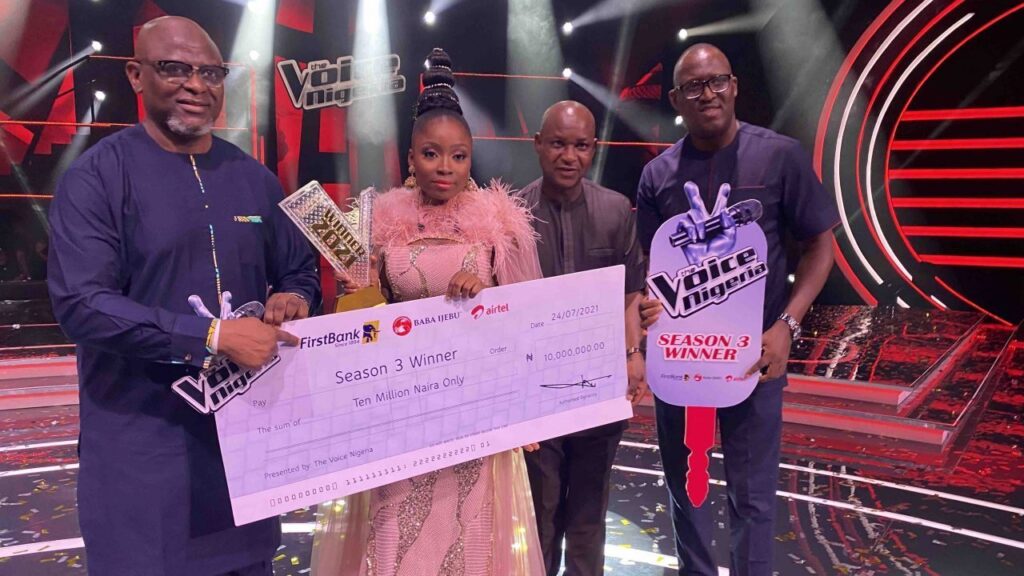 First Bank has been instrumental in supporting the Afrobeats industry through sponsorships, concerts, and partnerships with artists. They have played a crucial role in providing financial backing and boosting the industry's infrastructure.
From their #DecemberIssaVybe campaign – a month long end-of-year events campaign to sponsoring AfroZons – the first ever Afrobeat show on a major radio FM network in USA – to their involvement in talent shows like The Voice, and groundbreaking concerts like the recently held Timeless Concert, First Bank has always been a willing partner helping to push the growth of Afrobeats.
6. Globacom
Globacom, popularly known as Glo, has made significant contributions to Afrobeats through sponsorships of music tours, endorsements, and partnerships with artists. Glo-sponsored events like the "Glo Slide & Bounce" , "Glo X-Factor", and "Glo Campus Storm" have energized the Afrobeats scene.
The indigenous telecommunications giant also leveraged its influence among young people, relationship with stakeholders and its position as an indigenous brand, to promote Afrobeats as a vital component of Nigeria's cultural and artistic landscape.