A lot of things happened last week, a lot of very interesting things. From drama to event, event to drama, we were entertained, shocked and/or saddened (depending on your perspective) by some things that trended. Anyway, whichever it is, we have summarized them all for you. Enjoy and share.
Wizkid vs Davido + Tekno
Both are inarguably the biggest pop stars in Nigeria at the moment. The arguments begin when you ask who the bigger star is. While some will swear it's Davido, others will laugh at you and list all the achievements of Wizkid. You can therefore understand how Social Media reacted when Wizkid dropped a subliminal tweet saying Davido has a Frog voice.
My people make una remember say Yankee passport no be baba blue, e no dey cure frog voice. ??

— Wizkid (@wizkidayo) July 5, 2017
This was in continuation of the ongoing online-sub-battles between both stars and their fans.
While Davido did not react this week, his friend Tekno decided to defend him by subbing Wizkid in a tweet saying, "we would soon know who is more international".
Na just Time, soon we go know who international pass ??

— TEKNOOFFICIAL (@alhajitekno) July 5, 2017
Of course Wizkid had a reply for him. Baba simply said;
Good morning! Ducks dont play where lions play! ? Enjoy ur day my people!

— Wizkid (@wizkidayo) July 6, 2017
Tekno immediately backtracked, saying he only wanted to gain popularity on Twitter. Soon after calling the truce, he began sharing money, and has committed at least N5million in the random giveaway.
Oya pls don't be offended! Forgive and forget.. let me produce a track for you ?

— TEKNOOFFICIAL (@alhajitekno) July 6, 2017
Rob and Chyna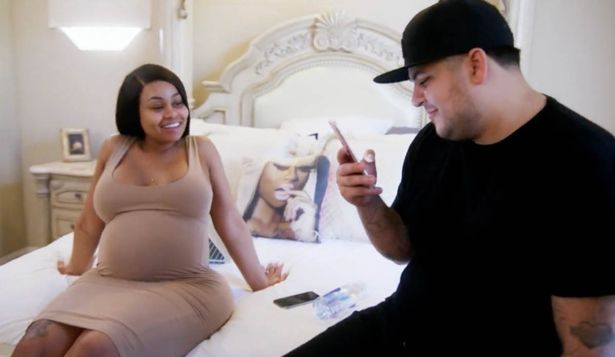 Remember how many people were shouting goals when Robert Kardashian and Blac Chyna were strong? Oh well, their relationship is another reason one shouldn't 'goal' what one sees on Social Media/Entertainment TV.
But she couldn't remain loyal and cheated and fucked way too many people and she got caught and now this is all happening and it's sad

— ROBERT KARDASHIAN (@robkardashian) July 5, 2017
The differences between them became more apparent last week after Rob took to Instagram to share explicit images and videos of his child's mother being intimate with other men. His reason was because she brought other men to the house he paid for her. The Kardashian also posted messages he exchanged with Ms Chyna and the other men she was intimate with and went on a bitter rant about their relationship. Even after Instagram took down his account, he went on Twitter and continued the tirade. Ultimately, he felt used and angry, because he had invested a lot in Chyna – from her boob job, to jewelries, cars, clothes and the house she is living in. He also said Chyna was exposing his daughter to an unhealthy lifestyle by bringing other men to the same bed where she was conceived and sleeps in. Reports have it that he has repossessed some of the things he got her.
Na dem sabi.
Bye Rooney, Welcome Lukaku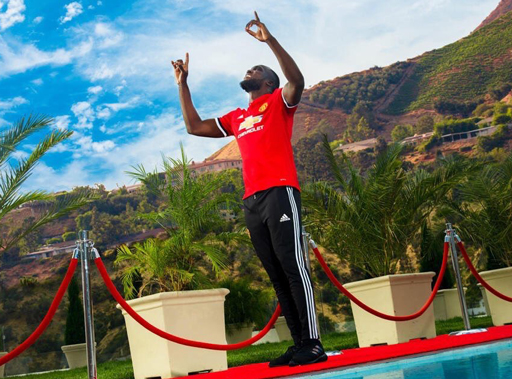 Last week was full of drama in the footballing community. First, after Man Utd's pursuit of Real Madrid's Morata hit a deadlock, they switched their sights on Chelsea target – Romelu Lukaku and snatched him away from the Blues. The signing also saw Man Utd legend, Wayne Rooney return to Everton, the club he left 13 years ago to join the Red Devils. Tributes poured in from all corners as the legend returned 'home'.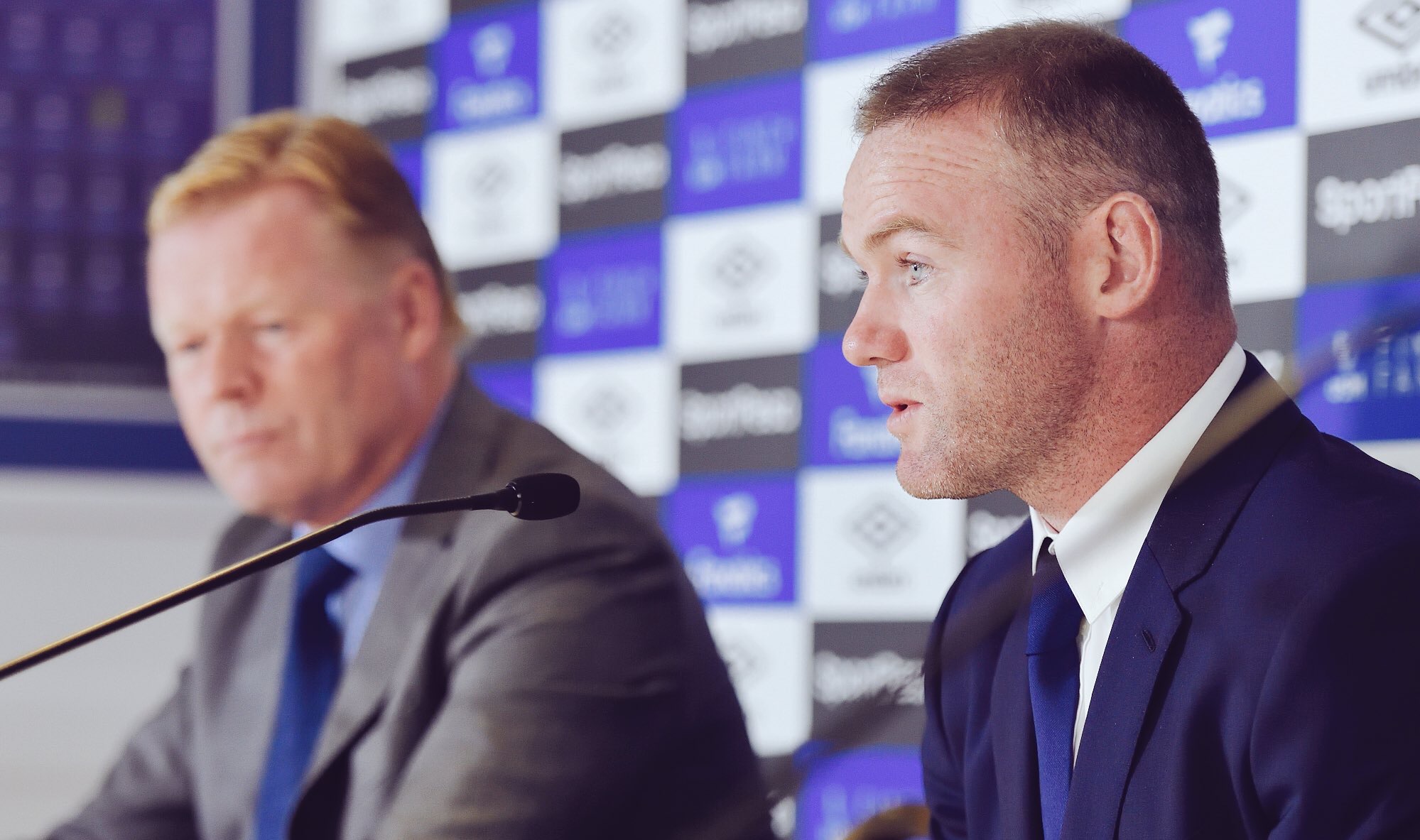 Bradley Lowery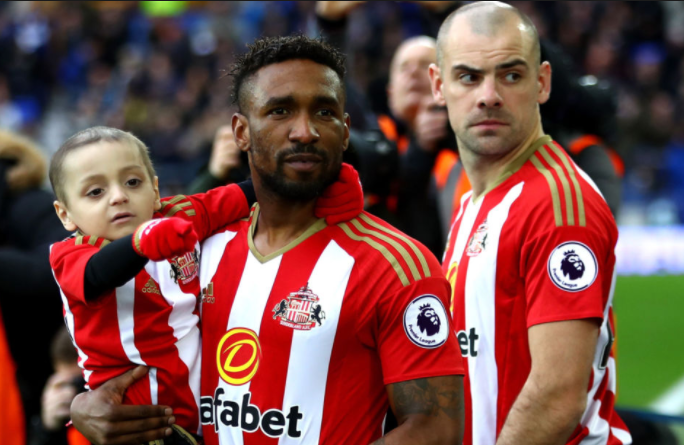 Talking about tributes, the whole footballing community stood still for the 6 year old Bradley Lowery who died after a long battle with cancer. The kid, who had a special relationship with Jermaine Defoe and was a Mascot for the Sunderland team at some point finally passed on at 07/07/17 at 13:35pm. Tributes poured in from all over the world as footballers, football bodies and fans mourned the youngster. May he rest with the angels.
Osun West decides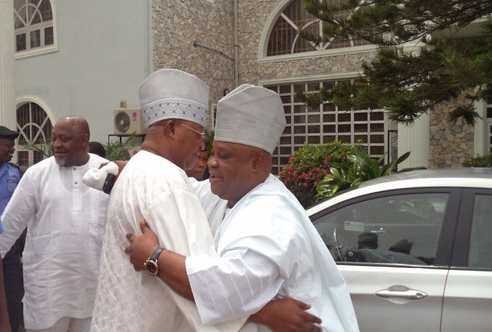 After the passing of Sen. Isiaka Adeleke, there was a vacuum in the senate and a seat to be filled in Osun West senatorial district. Top contenders for the job were APC's Mudashiru Hussein and PDP's Ademola Adeleke, who is also the dead senator's younger brother and Davido's uncle. In the end, the Adelekes won despite the huge opposition they faced from Governor Aregbesola in the APC controlled state.
Is this a testament to Gov Rauf's failures or was the win a result of sympathy votes for the Adelekes? Time will tell as they hold their next Governorship Election next year.
Lekki Floods
The rains are here again, but this year, they have been heavier than usual (or have they?) Last week it rained for 3 days (5 in some areas) continuously and while many mainland people simply had tea and went about their businesses, the people on the Island unfortunately couldn't enjoy this luxury. The streets and roads were flooded, bringing movement to a standstill – well, except for people who had swimming trunks and boats. Lekki was seemingly the most affected as roads, cars, houses (as in, inside houses) were submerged. Our thoughts go out to the many people who lost properties in the unfortunate incidence.
Let us take a moment to pray for our friends in Lekki, before this flood moves them to Epe, or Cameroon. ? pic.twitter.com/QSnXJVcvoR

— Chidi Okereke (@Chydee) July 8, 2017
Now the question is, why do areas as 'highbrow' as Lekki, VI and Ikoyi get flooded every couple of years? Is drainage the problem? Is it government ineffectiveness? Is it Global Warming and rising water levels? Whatever the case may be, the flood issue needs to be attended to with immediate effect.