The weekly E-Slaps are back and our man Ferdinand (in collaboration with our staff writer) is our plug once again. As usual, people have chosen to not have sense, so we will be donating factory-reset slaps to restore their brains.
Kindly help us donate slaps to the following:
Buhari
Baba takes the number one spot again today. The size of corruption recorded since his tenure is a big "change" compared to past numbers! What with Ibe Kachikwu's very revealing letter, and so on …
Ibe Kachikwu
Speaking about Ibe, the Minister of State for Petroleum wrote a letter to president Buhari back in August and it 'leaked' this past week – probably because the president did not act on it. Dr Kachikwu deserves a slap for writing a letter that long to president Buhari, and actually expecting him to read it. Next time, he should make it a cartoon and put it in a newspaper.
Thread of the complete memo from @IbeKachikwu #KachikwuAllegations pic.twitter.com/BJfUaTgHMs

— afrispheric (@afrispheric) October 4, 2017
Bollylomo
A lot of people freaked out when actor/comedian, Bollylomo shared a picture of himself, "getting freaky with the gods" in Ondo State.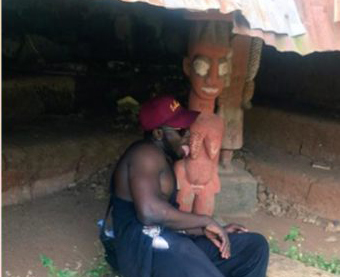 While it was jokes for some, others thought it was inappropriate disrespecting other people's religion/culture. We would have sent him slaps, but we're sure Shigidi has already done that.
Donald Trump
The US President remains a regular customer here. He never fails to live up to his reputation as the most childish/petty president in recent times ever, and we're afraid slaps might not be enough anymore. Let us dial KIM-JONG-UN.
Men of the house
Slaps to men who think the "man of the house" title is one that comes with just having a penis and not by being THE "provider" in your home.
Women
Who don't accept the fact that "all things being equal", the MAN is the LORD of the house. (Emphasis on ALL THINGS BEING EQUAL).
Stephen Paddock
That is the Dead (ASS) Las Vegas shooter who cowardly shot into a crowd of people, killing over 50 and injuring hundreds. We need a strong man in hell to help us deliver slaps with M16s, AKs n Uzis! He needs to be re-killed! Bastard!
"It was the worst day of my life." The husband of a Las Vegas shooting victim describes the pain of losing his wife https://t.co/wMQZ6JdAfZ pic.twitter.com/vHMmWzXN3Z

— CNN (@CNN) October 4, 2017
Jaja
Jaja is back on this list for sharing how disgusted he was that a stranger begged him for food while he was eating in a restaurant. Anyway, he has apologized, so everything is good, after he receives like 3 slaps.
Someone walks into where I'm having my lunch, sits beside me, and to my utter amazement, asks me to pay for his lunch.

FUNKEEEEEEEE!

— Jamal (@JajaPhD) October 4, 2017
White people
Many white people deserve to be slapped till they turn pink for their comments after the tragedy that happened in Ghana. While our brothers were mourning, the bastards were being insensitive and foolish. Cows.
Meanwhile in Africa we cry and pray for these people when "Hurricane Nkechi" hits them.

This is what racism looks like. pic.twitter.com/zQNYGxZBma

— Umeh💡 (@UmehWrites) October 8, 2017
Dove
More slaps for more white people, because nobody can say it is not a 'team' filled with white people that approved this very insensitive ad by cosmetic makers, Dove. Support black business y'all.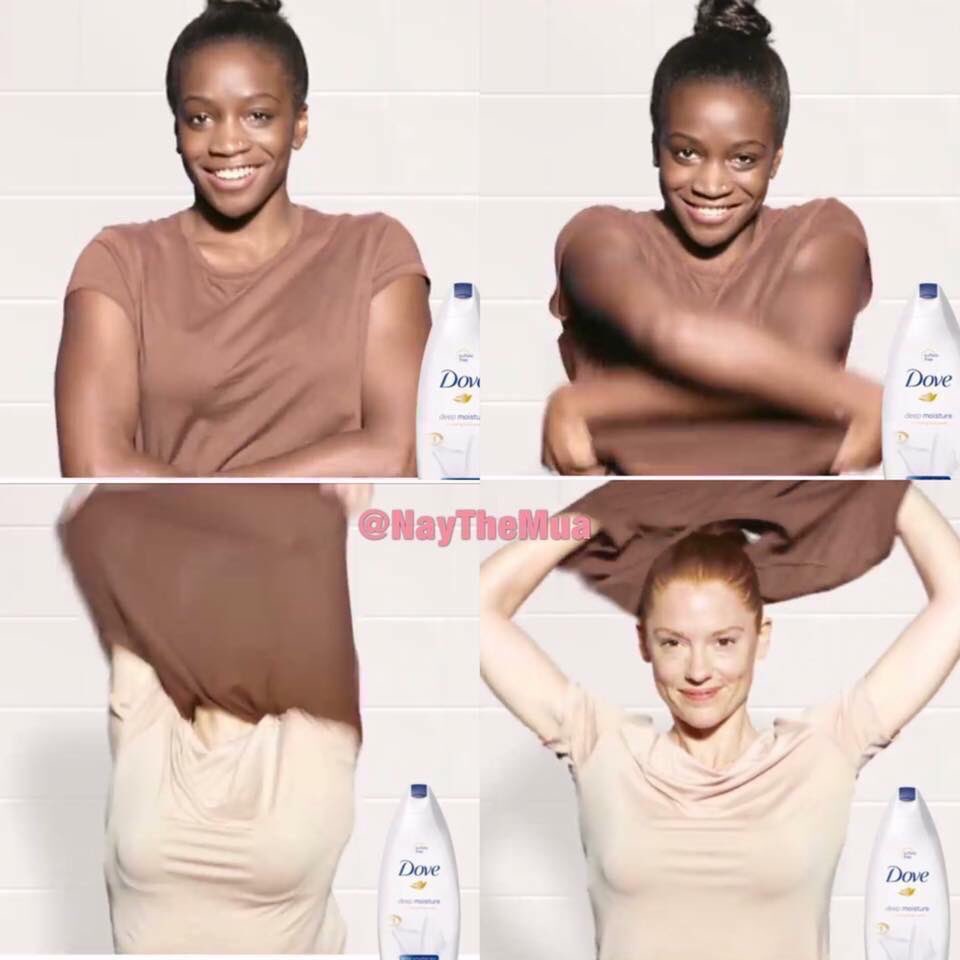 Caroline Danjuma
When a certain Tagbo died, Caroline Danjuma took to Social Media to accuse Davido of 'abandoning' him at the hospital. This grave accusation by a public figure like her was terribly unintelligent. She could have applied tact, gotten all the facts before her outburst. But she didn't and – while we are sorry for her loss – she deserves to be slapped. While you're at it, add some slaps for Davido too, if this story is true. You don't abandon your friends when they're dying/dead.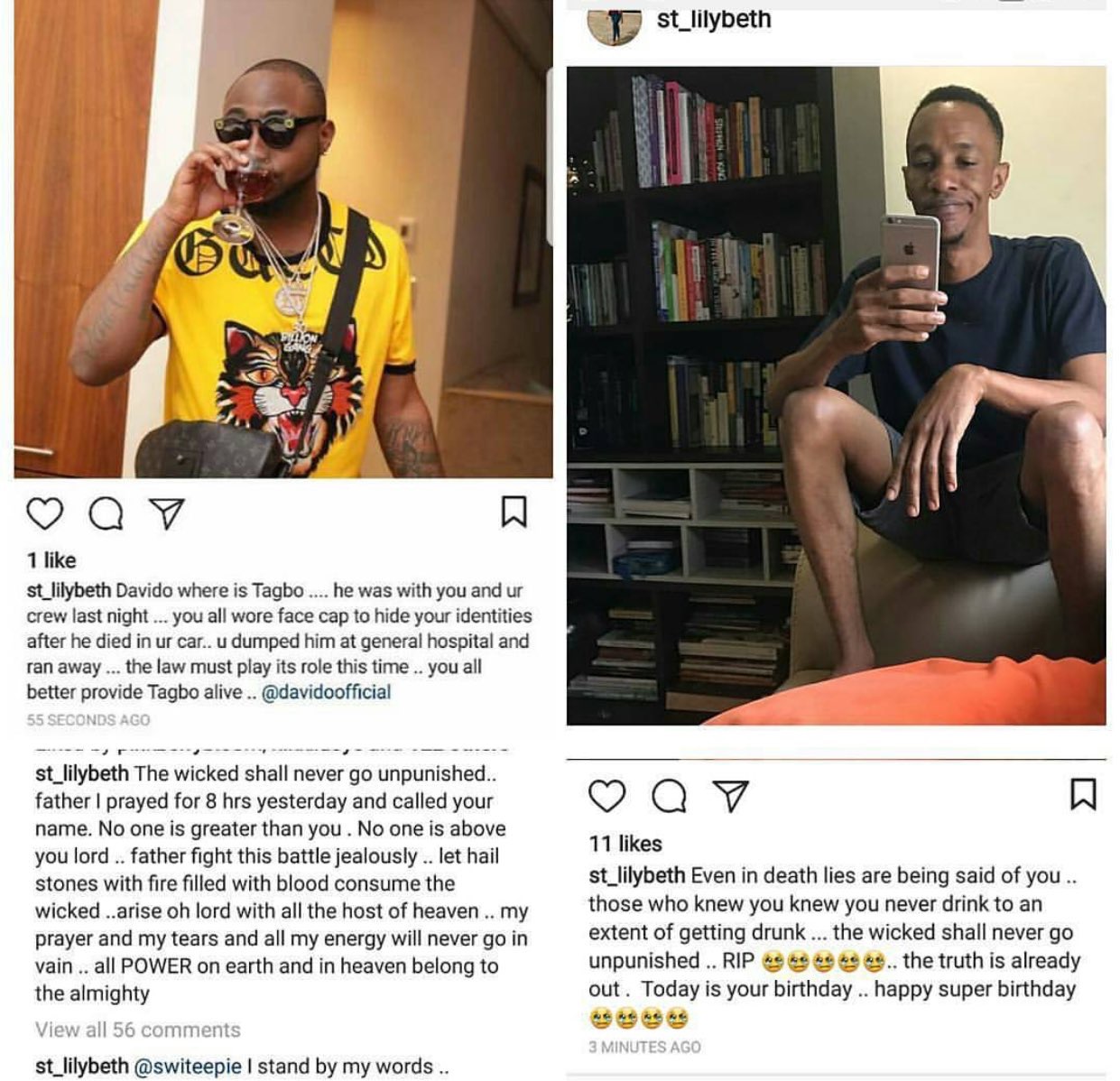 NBC
The National Broadcasting Commission deserves to be slapped for many reasons, but today, we need to land them dirty slaps for hindering free speech, and history. Cheta Nwanze was on Nigeria Info FM, talking about the #AsabaMassacre that happened in the 1960s when a call came in and the program was shut down. What a nation.
I was on air discussing the #AsabaMassacre on this show, & a call came from the NBC.

"Shut the show down."

I've been kicked off the air. https://t.co/BTIX4aOE9G

— Chxta (@Chxta) October 4, 2017
Monkey pox
Monkey pox is not a person, but it deserves to be slapped out of Nigeria. Wear your gloves and get ready to hit hit hit. On a serious note though, we need to stay safe – especially people in the South South. Soon as we get more details from the Ministry of Health, we will share a listicle about the disease and how to prevent.
#Cowbellpedia teacher
This one is hilarious. On Cowbellpedia's special edition last weekend, this teacher was so stunned when the questions were read to him, he exclaimed, "ahhhh!!!" Sure he would have yabbed his student if he/she failed that question, so he deserves to be slapped!!
Wait for it 😂😂😂😂😂😂😂😂😂😂😂😂😂😂 #Cowbellpedia pic.twitter.com/qkprtivgjD

— ibe (@maziibe_) October 7, 2017