There are weeks, and there are WEEKS. This was one of those weeks where drama was the order of the day. As usual we have summarized everything that happened here. Enjoy this episode of our weekly round up and share.
ASUU Strike
The week began with the Academic Staff Union of Universities going on an indefinite strike – after the Federal Government failed to keep to their part of the 2009 MoU. We have recommended endeavors students can pursue this period HERE. Take advantage of them even as ASUU and the FG work out an understanding to end the strike.
Charlottesville
Racial tensions took a violent turn in the US as the protests between 'White Nationalists' and counter-protests by anti-racists turned violent in Charlottesville, Virginia. It culminated in a car ploughing into a group of protesters, killing one and injuring many. Even as a campaign to identify and expose the white supremacists is ongoing, search has also been launched for some racists who beat up a black man.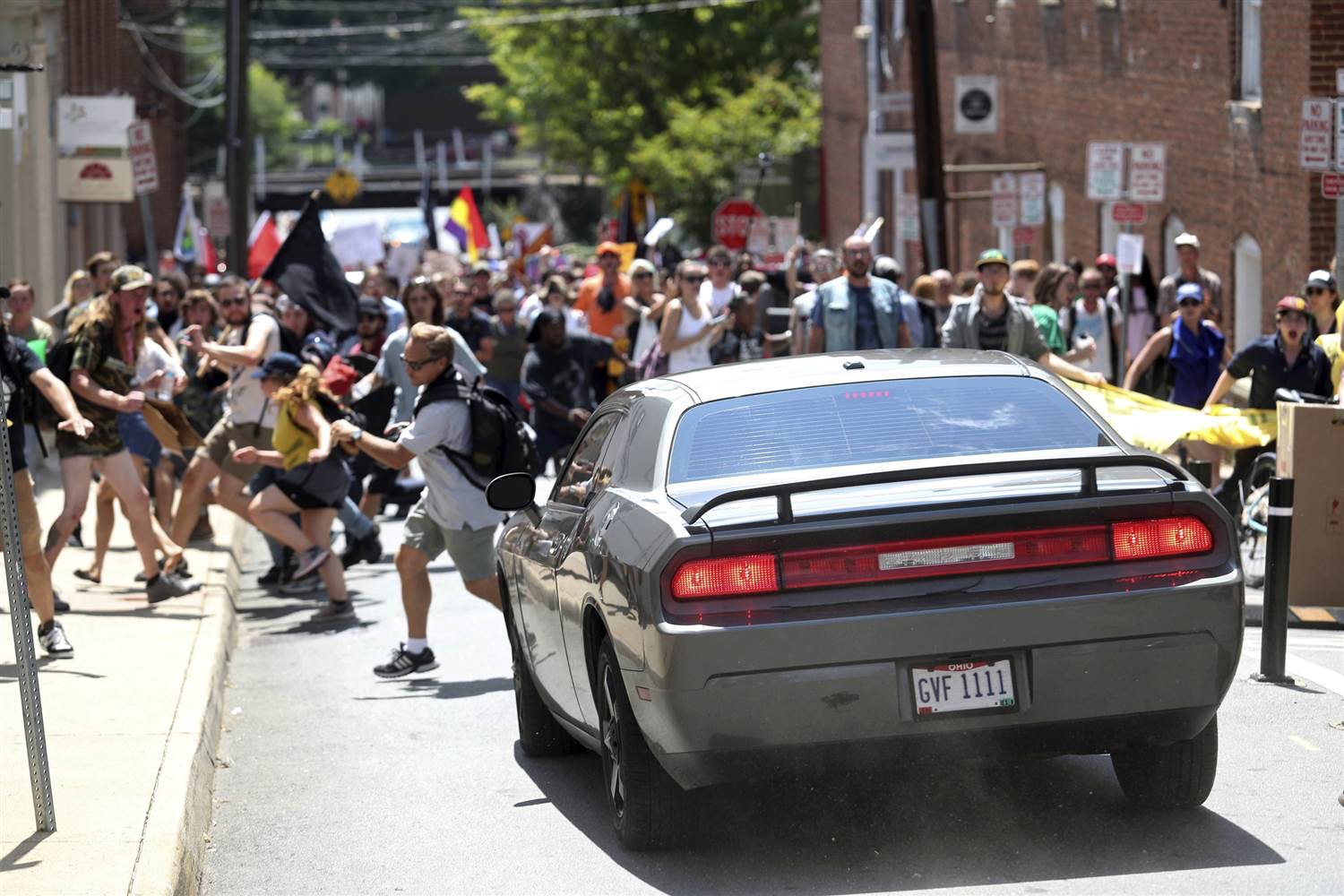 Resume or Resign 
The protests against Buhari's continued stay in the UK continued this week as peaceful demonstrations held in Abuja, London and the USA. The protest suffered a hit on Tuesday though, as protesters led by Charly Boy were attacked by Buhari supporters and chased out of Wuse market. This led to the leaders of the protest suspending activities for safety reasons.
https://twitter.com/poabaje/status/897446462409330689
Sierra Leone
Sad week for Sierra Leone and Africa as a whole, as a terrible Mudslide disaster claimed over 400 lives and destroyed properties worth billions of Naira. Nigeria and other countries have sent relief materials to help alleviate the suffering there. Our thoughts and prayers are with them.
#nigeria aid flight just landed #freetown #planespotting pic.twitter.com/lcqpQd4DHy

— Alex Duval Smith (@AlexDuvalsmith) August 20, 2017
Barcelona
On Wednesday, the city of Barcelona was hit by a horrible terror attack. A van, driven by a terrorist ran over dozens of people killing 13 people. Another woman was killed from another vehicle attack. At the end of the day 5 suspected jihadists were shot dead by police in the second attack.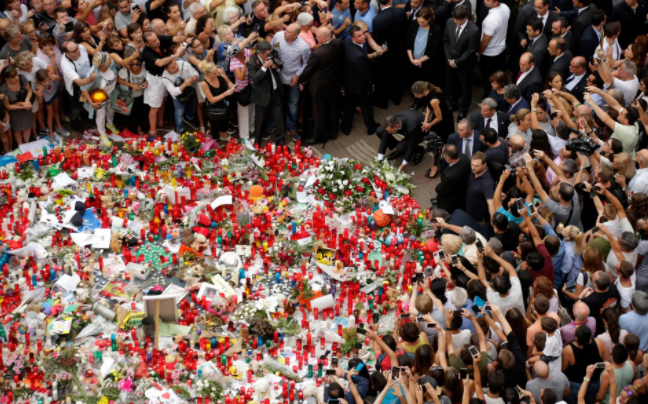 Dammy Krane
Nigerian Artiste Dammy Krane who was accused of Credit card fraud in June was discharged and acquitted by the courts that tried him. We curated the reactions HERE and lessons learnt from the young crooner's ordeal HERE.
Stella Adadevoh
Remember Dr. Stella Adadevoh, the Nigerian hero who sacrificed her life to prevent the spread of the Ebola virus? She died on the 18th of August, 2014 and on Friday, Nigerians remembered her ultimate sacrifice and celebrated her. May she continue resting in peace.
Today, always, we remember the incomparable Dr. Ameyo Stella Adadevoh, "stellar even unto the end". #RIPAmeyo pic.twitter.com/mifR2MdWbi

— Chidi Odinkalu, CGoF (@ChidiOdinkalu) August 19, 2017
We remember with gratitude the sacrifice of dearest Stella Adadevoh and pray God's everlasting grace for her family. 🙏#RealHeroine

— Oby Ezekwesili (@obyezeks) August 19, 2017
To Doctor Adadevoh who died while trying to save the rest of us in Nigeria from dying of Ebola, I am grateful. Keep sleeping in the Lord.

— Nedu Ekeke #LekkiMassacre (@Nedunaija) August 19, 2017
President Muhammed Buhari
After 103 days in the abroad, Muhammadu Buhari returned home to a 'rousing' welcome by his supporters and well-wishers. Reactions were mixed as people expressed relief, anger, disappointment and joy as the Nigerian president came back to the country. He will be giving a speech tomorrow and we are looking forward to that (or are we?)
VIDEO: @NGRPresident supporters mob his car as it was slightly stuck in traffic on the way to Aso Rock Villa pic.twitter.com/6j2TW7pHCC

— Sahara Reporters (@SaharaReporters) August 19, 2017
Access Bank Family Fortune
120 winners emerged in the first monthly random-selection of the Access Bank Family Fortune promo. From 49 inch televisions, 7 seater settees, to Samsung mobile phones and Shopping Sprees, we have curated how these families were rewarded HERE.
Football
From the dramatic Spanish Supercup between (arguably) the top 2 teams in the world to the English Premier League, football in the last week has been riveting – except you're an Arsenal fan that is. While Real Madrid won both legs of their El-Classico against Barcelona – giving Zidane his 7th trophy as their manager – #WengerOut was the hashtag of the day in London as Arsenal fans began their usual campaign for the removal of their long time coach. Manchester United remained excellent as Pogba, Lukaku, Martial and Bailly scored a goal each to keep them on top of the table while Chelsea got their first 3 points of the season against an impressive Tottenham side. In the French Lique 1, PSG's record signing – Neymar dominated the game between PSG and Toulouse, scoring 2 goals in their 6 – 2 win.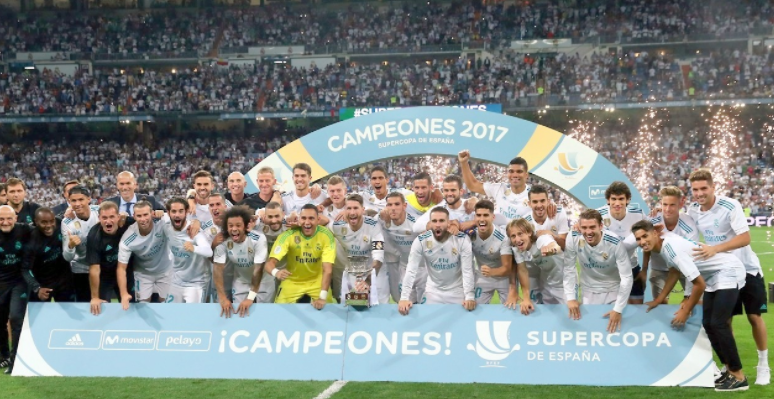 ***
There, all the major events that trended in the last one week. Don't forget to subscribe so you'll be the first to get these weekly round ups.