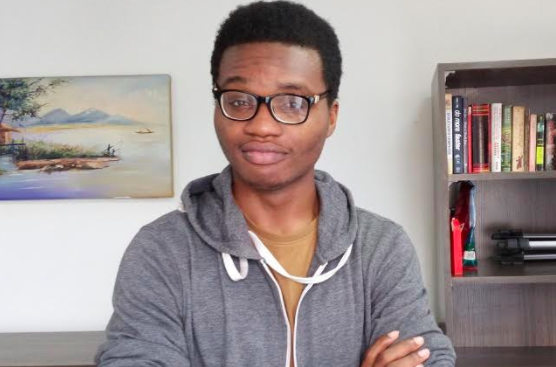 Call Justin the most creative individual on Twitter, and you won't be far from the truth. A brilliant writer, graphic artist, illustrator, and the person behind the popular Obaranda comic series, Justin has jokes for days and his timeline is a delight – especially to people who understand 'senior' humor, not the slapstick genre that gets thousands of RTs.
ATM: "Do you wish to perform another transaction?"

Me: "I wish oh. I really wish. But as money no come dey, how we want take do am?"

— mogwai. (@TheVunderkind) May 16, 2017
'Stereotypicap' – https://t.co/vwB8ElU9iz pic.twitter.com/YaJggq4WbC

— mogwai. (@TheVunderkind) December 2, 2016
Imagine carrying a child for 9 months only for it to grow into one of those people who say 'ahan this place is quiet oh' in WhatsApp groups.

— mogwai. (@TheVunderkind) July 13, 2017
Guys.

I'm currently looking for a (couple of) job(s)!

CV attached in this tweet. Please retweet!

Thank you ?? pic.twitter.com/64uNaJMcc1

— mogwai. (@TheVunderkind) November 23, 2017
Feyikemi Abudu – @FkAbudu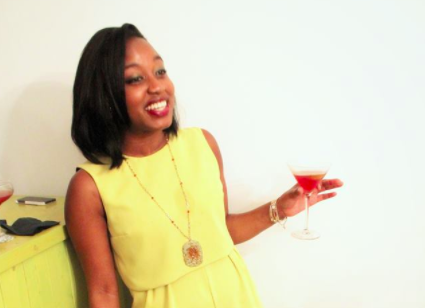 We don't know exactly when it happened, but sometime in 2016, while men slept, Feyikemi snuck up on us and became one of the funniest and most influential women on Twitter. The sarcasm in the head of this University College London and Stanford Educated Business Developer is up up there and she is a great addition to anybody's timeline.
Better start to can sis https://t.co/9XLH5dS8hn

— FK. (@fkabudu) July 23, 2017
1.Lowo
2.Lola
3.Lalafia https://t.co/nD9YvUjEUB

— FK. (@fkabudu) May 2, 2016
You are talking to people that say reverse back https://t.co/dK1Gj1Bydb

— FK. (@fkabudu) January 3, 2018
I ordered two portions of wings

Waiter: both of them for you?

Me: pic.twitter.com/lSiMt1LCFr

— FK. (@fkabudu) July 14, 2017
Please give the phone to your daddy, I want to speak to him https://t.co/94AgKEsx8n

— FK. (@fkabudu) July 10, 2017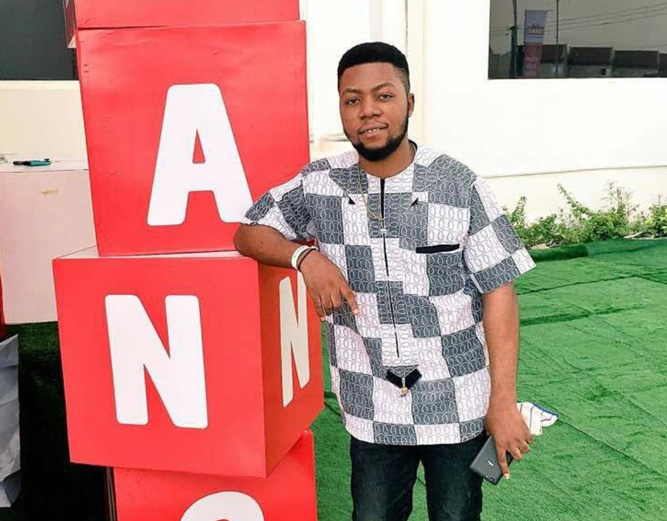 If FKAbudu snuck up on us, BillionTwits straight up ambushed us. One day he wasn't there, another day he was one of the funniest people on the platform. From Delta State, the English and Literary Studies graduate of University of Calabar is a Digital Media Strategist and Social Media Influencer.
Sorry to ask, but who counted the bees? https://t.co/Esn62oPIkI

— BILLION (@BillionTwiTs) October 8, 2017
The Bible says in the book of Matthew 7:13 "…for wide is the gate, and broad is the way, that leadeth to hell" https://t.co/b5l3yMlwfM

— BILLION (@BillionTwiTs) January 28, 2018
Pls don't come to my wedding o https://t.co/soX0FBeMCs

— BILLION (@BillionTwiTs) October 11, 2017
Some pple will leave you halfway in a chat, then reply you 2 days later with

"sorry I slept off".

No, it's died you died pic.twitter.com/uNSf4mFA6t

— BILLION (@BillionTwiTs) January 30, 2018
Up till now Temi Otedola is still not pregnant as that Ghanaian boy does nothing else than wear farmer's hat upandan. See, only look that I'll look that Temi eh she'll be in Labour immediately ???

— BILLION (@BillionTwiTs) January 12, 2018