From the 21st to 23rd of August 2019, the Speak For Africa conference, a one-of-a-kind event will be held in Rwanda. The event, which is organized by The Nerve Africa aims to push new frontiers in Africa's global growth through strategic communications. It will bring together CEOs, executives, company and country representatives and ministers, communications experts, media owners, marketing and reputation consultants, public relations experts, passionate Africans, etc. who will engage in discussions around the growth of African enterprises. This combination will allow for objective and interactive conversations towards driving Africa's growth, and shaping the future of African economies and companies operating within Africa.
See 7 reasons you should not miss the Conference.
The purpose
Speak for Africa is a part of the Global Africa Forum on Communication, an initiative of The Nerve Africa, a Continental Africa business news publication providing reports & analysis on the African economy, technology, and innovation in Africa. We are gathering hundreds of professionals in Communications, Marketing and Media from major brands, corporations and institutions across Africa. These individuals and experts will be discussing new frontiers for business in Africa.
The African Union is on board
Speak for Africa 2019 festival will be held in partnership with the African Union. Global African voices and ideas, as well as reputable companies reshaping the face of the continent will engage in interactive conversations that will shape the thoughts of attendees on business on the African continent.
Rwanda is beautiful
Because of its beauty and the history around it, Rwanda is becoming one of the top travel destinations in Africa. From the national parks to the memorials, thousands troop in monthly to explore Rwanda, and you deserve to explore the country too.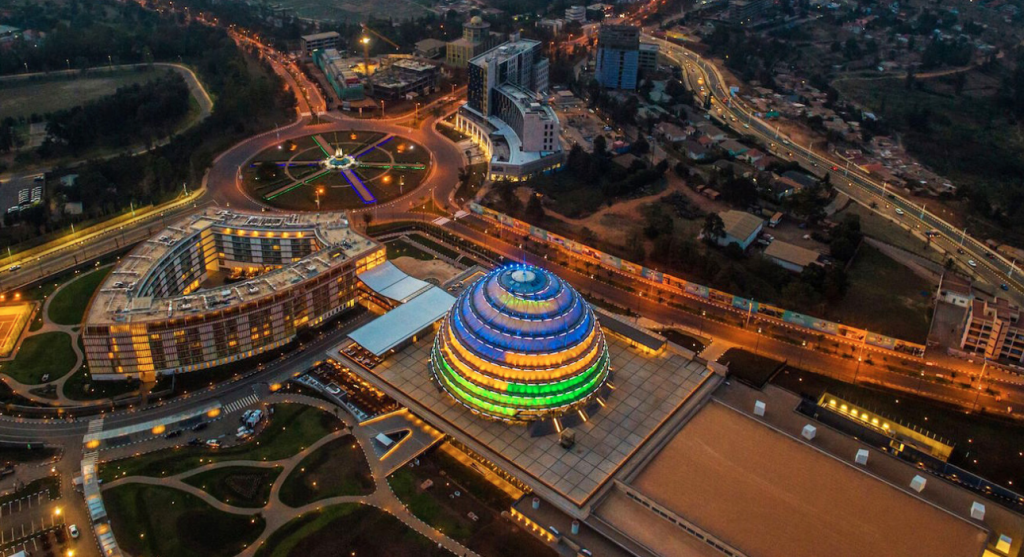 The caliber of speakers
The speakers at the conference are some of the biggest name in the Media and Communications industry in Africa and beyond. Some of the heavyweights include:
David Lennon, Executive Creative Director, Commercial At Fortune Media
Kojo Oppong Nkrumah, Minister For Information, Republic of Ghana
Moky Makuradeputy, Director Communications, Africa, Bill and Melinda Gates Foundation
Lekan Lawal, COO, Leo Burnett, Nigeria
Patricia Obozuwa, Chief Communications & Public Affairs Officer, GE Africa
Themes to be discussed
Speak to Africa conference will aim to encourage discussions about our economies, the opportunities and the future we want for Africa. Some themes to be discussed include:
Perspectives on strategic corporate communications, reputation management and stakeholder relations
Multinational Corporation: marketing & communications in the context of Africa's growth story
Media relations manual: the PR professional's guide to effective media relations in Africa.
Managing communications in crisis
Speak to Africa: perspectives and views on Africa's global image
Media development: issues in investment, development & management of local media
Conference Fee
Speak for Africa 2019 has a standard registration fee of $600. However, Chidi Okereke, Digipreneur and Head of Business at Devon Troy Copper, has made a deal with the organizers to subsidize the conference fee, and reduce the cost to $200. What that means is that if you use his unique code – chydeespeaksforafrica, you will save N144,000.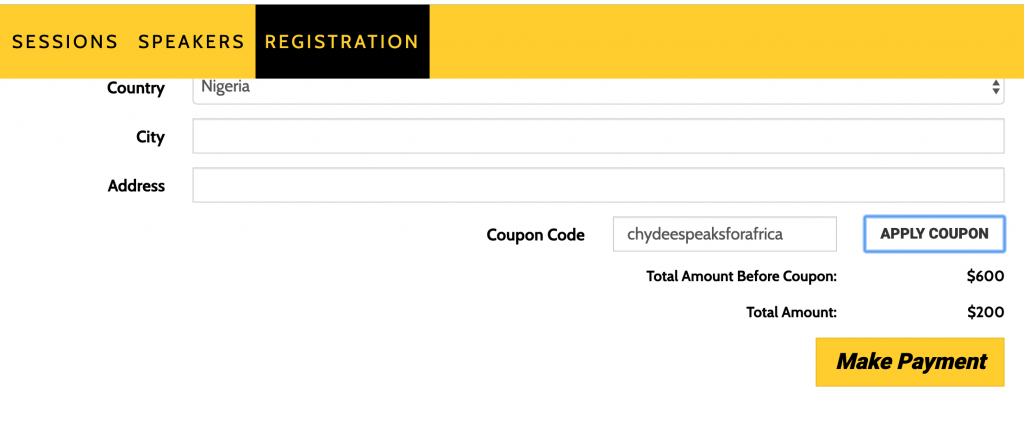 Travel, visa & accommodation costs
With less than N290,000, you can get a return flight ticket (from Lagos to Kigali), standard hotel accommodation (4 nights) and visa ($30, to be paid on arrival). This is way cheaper than what it costs to visit many other countries.
In summary, with $1000 (N360,000), you can explore Rwanda, attend a world-class conference, learn from experts and network with power players in the media and comms space.
Bonus – Networking with power players
In case you missed it in previous paragraph, attending the Conference is an opportunity to network with the biggest names in the media and communications space in Africa, and beyond. So, come with you business cards, and get ready to expand your network, and net worth.
---
Now you know why you must attend the Speak For Africa conference, how about you register HERE immediately, before it is sold out?