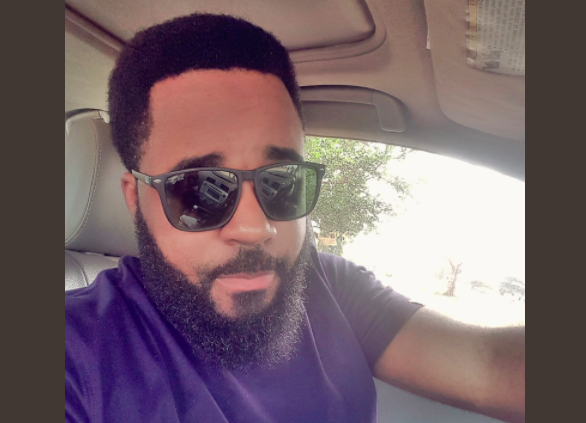 Nomso is one of those well-liked guys on Twitter who just drop funny tweets and flaunt their fine beards. The Ambrose Alli University graduate of Human Physiology tweets about socio-culture, equality, and his love for Manchester United is evident when he talks football.
If 2 Naked Wires are touching each other are they having Current Affair? pic.twitter.com/K7usHCGQMG

— KinG NomSo? (@ani_nomso) March 31, 2017
How Nigerians lock car doors

Press lock 6X
Try opening handle to be safe
Walk away slowly
Look back and check just incase enemies

— KinG NomSo? (@ani_nomso) June 21, 2017
Married couples will have sex every night => no pregnancy

Youths will just message each other hi => pregnancy pic.twitter.com/JZF5LesVeY

— KinG NomSo? (@ani_nomso) June 9, 2017
Traffic is funny. Once you change lane because yours aint moving. That lane will just start moving like you were the badluck in that lane??

— KinG NomSo? (@ani_nomso) July 15, 2017
So God did not allow Natural disasters to happen to Nigeria Because we are a natural disaster? pic.twitter.com/wLvr1IXD0Z

— KinG NomSo? (@ani_nomso) April 12, 2017
Chidi Okereke – @Chydee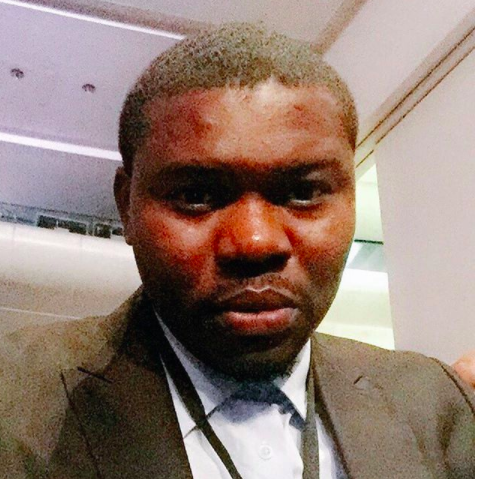 If you call Chydee a writer, social commentator, activist, feminist, or savage king, you'll be correct. This jack of many trades is effortlessly funny, and his savage responses on Twitter are a common feature on hugely popular Instagram pages like KraksTV, BellaNaija, SavageReplies, etc. The UNIPORT graduate works in a Digital Advertising agency in Lagos.
Nelson Mandela went to prison and became president. I am not tampering with my dad's destiny. https://t.co/t6AplJzkj3

— Chidi Okereke (@Chydee) November 7, 2017
How to avoid traffic in Lagos:
1) Drive only between 11pm and 4am
2) Buy helicopter
3) Become governor
4) Be a witch
5) Don't come to Lagos.

— Chidi Okereke (@Chydee) July 25, 2014
Bathe them, rush them to the hospital to ensure they've not swallowed anything toxic, stop by KFC on the way back home, feed them, and put them to sleep. Then wake them up in the middle of the night when the sleep is sweetest and reset their brains with koboko ?? https://t.co/F28NNMfrCw

— Chidi Okereke (@Chydee) December 18, 2017
Was gisting with the cab driver when he mentioned he's recovering from epilepsy. So right now I'm on 3rd Mainland bridge, trekking to work.

— Chidi Okereke (@Chydee) February 23, 2015
It's like you want things to fall apart. https://t.co/6lcDlGjyls

— Chidi Okereke (@Chydee) July 6, 2017
I just saw my ex in traffic. She was driving a Ford Edge. I was in a Danfo, buying Gala.

No I'm not crying. Sand entered my eye.

— Chidi Okereke (@Chydee) September 3, 2014
Ugwu – N100 (In place of flowers).
Midget Coke x 2 – N200.
Immitation Gala x 2 – N100.
Water x 2 – N100 (so the Gala doesn't choke you).
Total: N500.
Use the remaining N100 to sow seed in church, so your situation can change. https://t.co/3sO9kSdKqI

— Chidi Okereke (@Chydee) November 15, 2017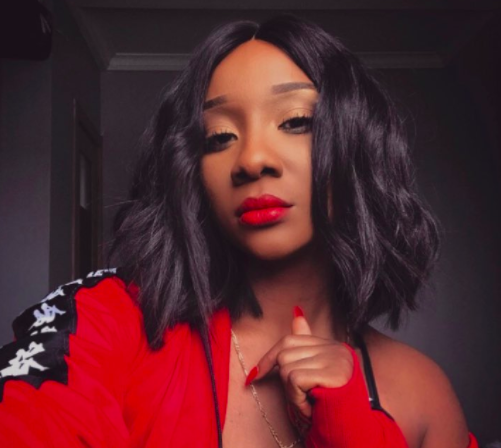 If you meet this Microbiology graduate of UNILAG, you may be so taken by how pretty she is, you won't believe how funny she can be. Brenda Meke may be a model and cosmetologist, but there is nothing cosmetic about her wittiness. She is a natural and her sense of humor is a delight.
When you go for second round of jollof at a party and the woman serving says "haven't I given you food before?" pic.twitter.com/XHuvAkinqW

— The Goddess ✨ (@Brendalishus) December 12, 2015
??? The day he forgets to insult me. I will remind him "scuse me sir, am I not an idiot sir?" https://t.co/88dtT4VMQ6

— The Goddess ✨ (@Brendalishus) February 16, 2016
Your ugly bae cheats on you and you are just like "Edakun see somebody I was pitying o" pic.twitter.com/2IfL1fLTrG

— The Goddess ✨ (@Brendalishus) September 7, 2015
lol. if den vex me I fit do like kanayo o kanayo take the name twice. Olodo Brenda Olodo. O.B.O. https://t.co/fdn5xmJ1go

— The Goddess ✨ (@Brendalishus) January 12, 2016
My cbn interview. When asked what I had to offer. Imagine my shock when I saw the list and my name wasn't there. pic.twitter.com/RoyFsvWjZS

— The Goddess ✨ (@Brendalishus) March 17, 2016