If you're really a Nigerian, you will know that you can't possibly go to the hospital for every discomfort you have. Apart from our aversion to consultation fees, some ailments are recurrent and after a while, you preempt what the doctor would order – so you go to the neighborhood 'Chemist' and buy it yourself. This act, some joyless puritans would have you believe, is tantamount to the nominal form of drug abuse. As we say over here; is it your abuse? We have therefore curated a list of the most purchased legal drugs on our streets and pharmacies.
10. Flagyl
The traveler's delight. I have been to 13 Nigerian states by road, and a common occurrence on all those journeys is people stopping the bus to take a dump or puke because of an acute stomach upset; the bane of which range from:
Jigging of the car on our hole-infested roads
The smell of petrol
Claustrophobia
Sighting of an accident
TO
Pure, honest-to-God indiscipline of someone who drinks Viju at the garage, buys fried snails before leaving the park, buys LaCasera at the filling station before buying bananas, groundnut and palm-wine at a police checkpoint.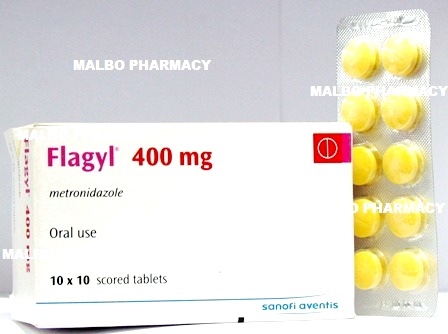 Flagyl is an antibacterial drug often used against purging and bowel issues because it stems the tide and calms the stomach. Nigerians also buy Flagyl when they overeat at an Owambe and when they have runny stomachs. When the glutton starts feeling stomach upsets, the Lagosian (there's always a Lagosian in every car) will recommend Flagyl. Those Lagosians even have it in their bags! Very nice people.
9. Vitamin C
I'll start this one with an (un)popular opinion; nobody intentionally buys Vitamin C! Though deficiency of Vitamin C in your system will lead to a pretty serious disease called scurvy, it is still only a favoured sidekick to other 'serious' drugs; procured as an afterthought when the chemist doesn't have change. You buy N485 worth of drugs and the chemist says "we don't have N15 o". A typical Nigerian will take N15 worth of Vitamin C with the change. Q.E.D, unavailability of change is the primary reason Nigerians buy Vitamin C.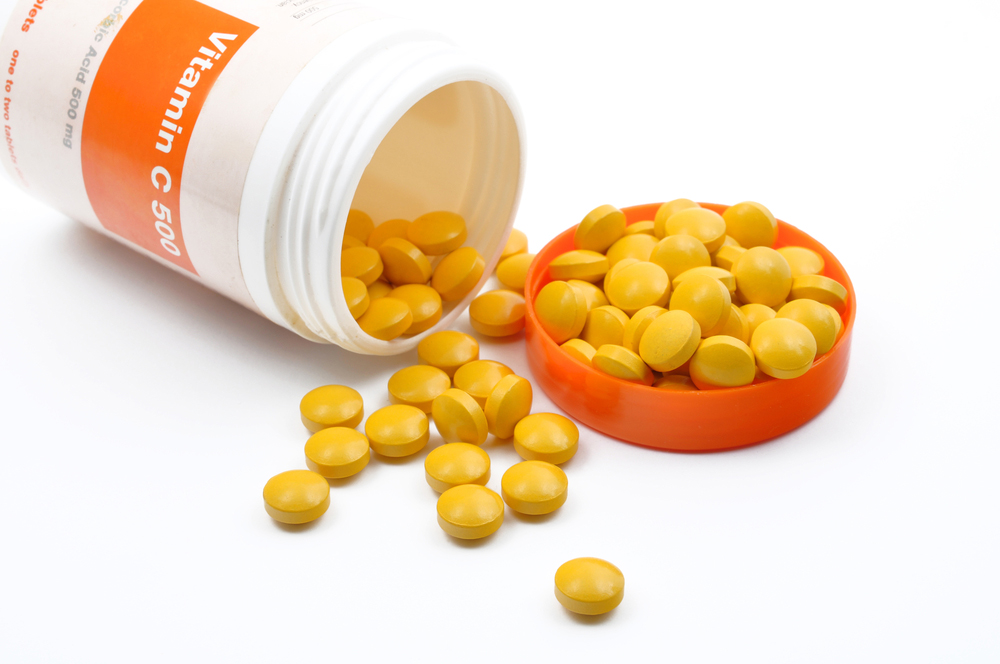 That said, we buy Vitamin C when we have mouth ulcer and when we need to heal a wound. Medically, Vitamin C is essential in the treatment of cold, regulation of sugar level, lowering cholesterol levels in the system and curing skin problems.
Since Vitamin C is all kinds of good for the body, never leave your change with the chemist.
8. Eye Drop
No, I won't provide the name of a particular brand. Yes, I did my research at local pharmacies around me and "I want to buy eye drop" is what those chemists say we say. The composition and purposes of eye drops differ, but the most popular kinds are used in treating conjunctivitis, glaucoma, swelling in the eye, itching of the eye – thankfully for marijuana smokers in Nigeria, redness of the eye.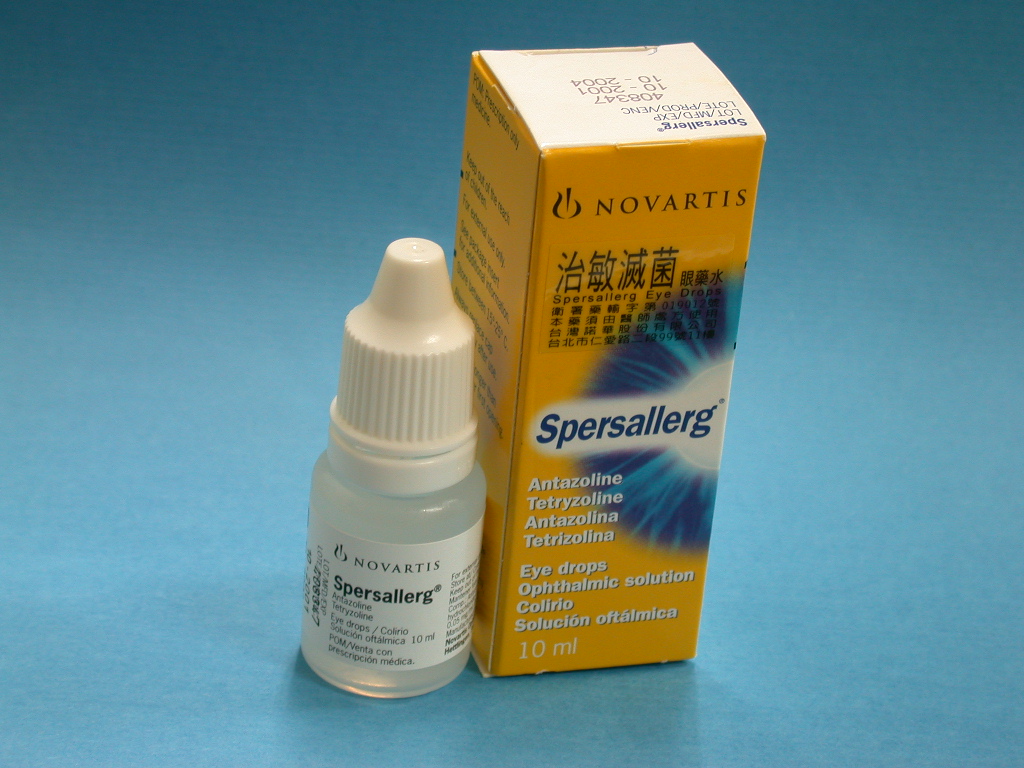 Some people have sensitive eyes that are highly irritable, so they buy a known eye drop and do the needful. Eye drops are also favoured by people that offload cement and those that smoke fish; literally and literally.
7. Multivitamins
It has been long established that vitamins are important for our everyday metabolism, and pursuant to the above Vitamin C, this one packs all the punches of multiple vitamins; hence its name Sherlock! When I was in Nsukka, I was pleasantly surprised to hear 'gbogbonishe' from the megaphones on an old car. Gbogbonishe, a Yoruba term, can be loosely translated to 'multitasker' in English. The megaphone said the product provided solutions to low sperm count, hepatitis, hypertension, typhoid, malaria, snake bites and about 7 other health issues. A bottle costs N100. You see, nothing in Nigeria sells like gbogbonishe.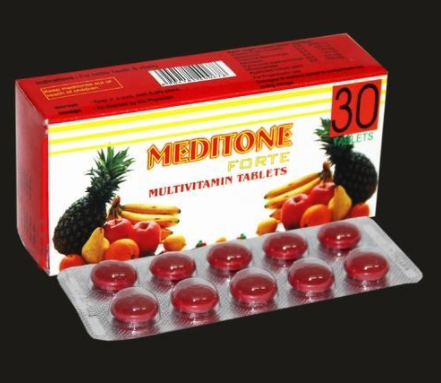 Due to the nature of the product, multivitamins are meant to provide all the essential effects of vitamins, but Nigerians buy it the most when they feel a loss of appetite. That is the case with yours truly also, although I feel my loss of appetite is due to the increased intensity of my thinking – as I thought I would be a millionaire by 23. I still buy my multivitamins anyway & according to my findings, so do millions of Nigerians.
6. Inhaler
Nose inhalers provide relief from nasal congestion and catarrh. It works by stimulating nerve endings which relieve pain and itching of the mucous membranes of the nose and sometimes, throat. Just like the ointment version of itself, inhalers relieve muscular pains, cramping and pains felt in joints. Unlike its ointment version, I have always suspected people that favour inhalers will graduate to sniffing cocaine when they can afford it. Your head feels light and there is a certain kind of high that comes from inordinate inhalation of menthol-laden nose inhalers.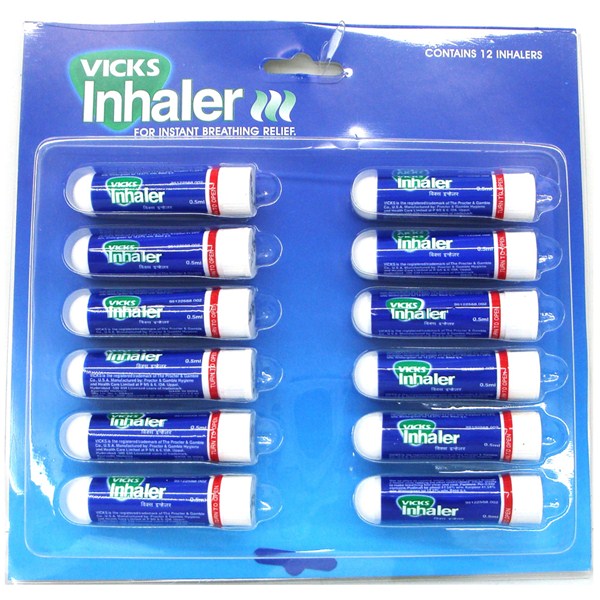 Maybe I really do need to stop seeing the worst in people.
5. Calamine Lotion
A contentious one. A favourite in Nigerian homes because it is thought to help in the treatment of Chicken Pox. A copious amount is usually applied on the skin of the afflicted and the poor fellow ends up looking like a Whitewalker.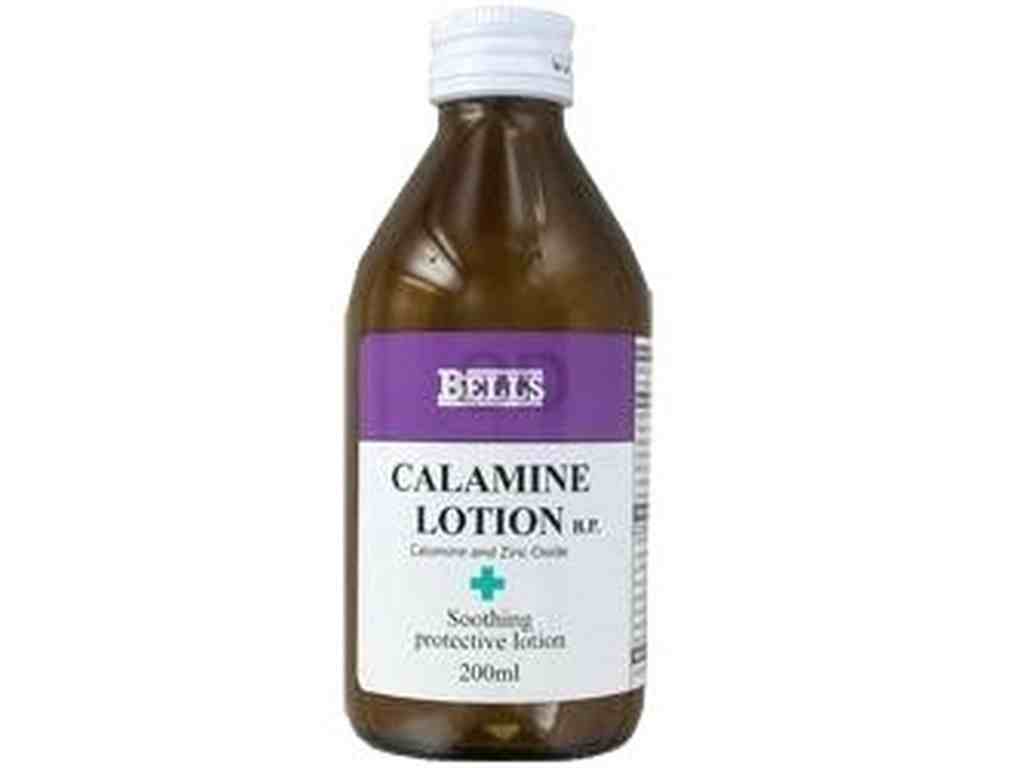 Is it a placebo? That's up for debate.
Does it reduce the feeling of helplessness? Undoubtedly.
Medically, it is thought to provide succor to victims of sun burn, insect bites, general itchiness and other mild skin conditions. On an unrelated note, a Nigerian artiste; Sym19 titled his hit song 'Calamine Lotion' where he rhymed lotion with commotion and motion. That song gets me on the dance floor every single time.
4. Alabukun
It is a disputable truism in Nigerian bars that the average man would rather buy you beer than give you money. As such, while the threshold for being inebriated is, on average, around 3 bottles, people have devised ways of significantly raising that threshold. So, bar-room wisdom has established a number of things that reduce the effect of alcohol on the system. These include, but are not limited to bitter-kola, groundnut, cola and Alabukun. The greed of awoof beer-drinkers accounts for an agreeable amount of Alabukun shifted in our stores.
Simultaneously, Alabukun is a time-tested powdered medicine that is particularly favoured by blue collar workers after putting in a shift at work. It is thought to be effective in the treatment of migraine, back pains and body ache.
Whenever you invite 'these' people over for drinks, start with the spirit. It works against those that want to put you in ruinous debt over beer.
You're welcome.
3. Ampiclox
Ampiclox is a drug derived from penicillin; a popular drug used to fight bacterial infections. These infections range from boil to pneumonia to meningitis to staphylococcus and syphilis. Usually, the physical secretions on the skin in the form of boils and pimples usually indicate the presence of bacteria in the system.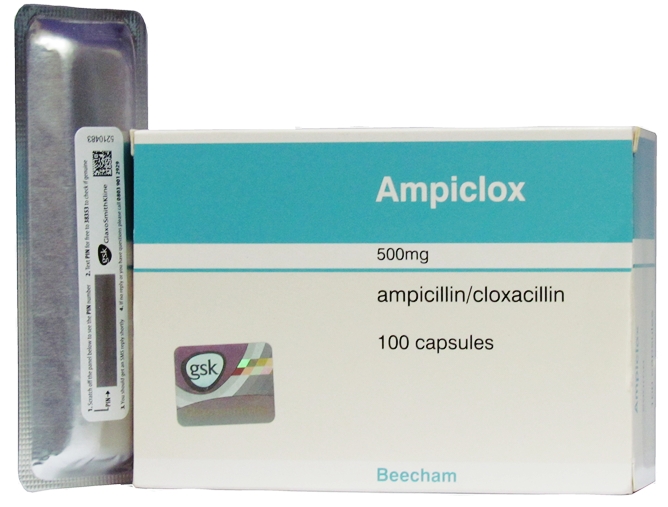 To forestall the manifestation of these bacteria, sexually prolific people who opt to NOT use prophylactics take ampiclox after sex. This act, I'm sure, increases the sheer amount of ampiclox sold in Nigeria.
Please always, always use condoms.
2. Postinor
"I drifted around, met lots of girls. I knew men who had sex with a different girl every night. I never understood it. I understood it less after I did it for a while. It wasn't satisfying; like Chinese food – an hour later, you're hungry again…"
That's a quote from Kirk Douglas' autobiography; The Ragman's Son. I like to think the quote captures the essence of promiscuity. It has to be pointed out that Postinor is a pregnancy-prevention drug, and NOT an abortion drug. The active ingredient in Postinor-2 is LEVONGESTEROL (which really sounds like something that can kill a baby); and it works by preventing the fertilization of the egg by sperm.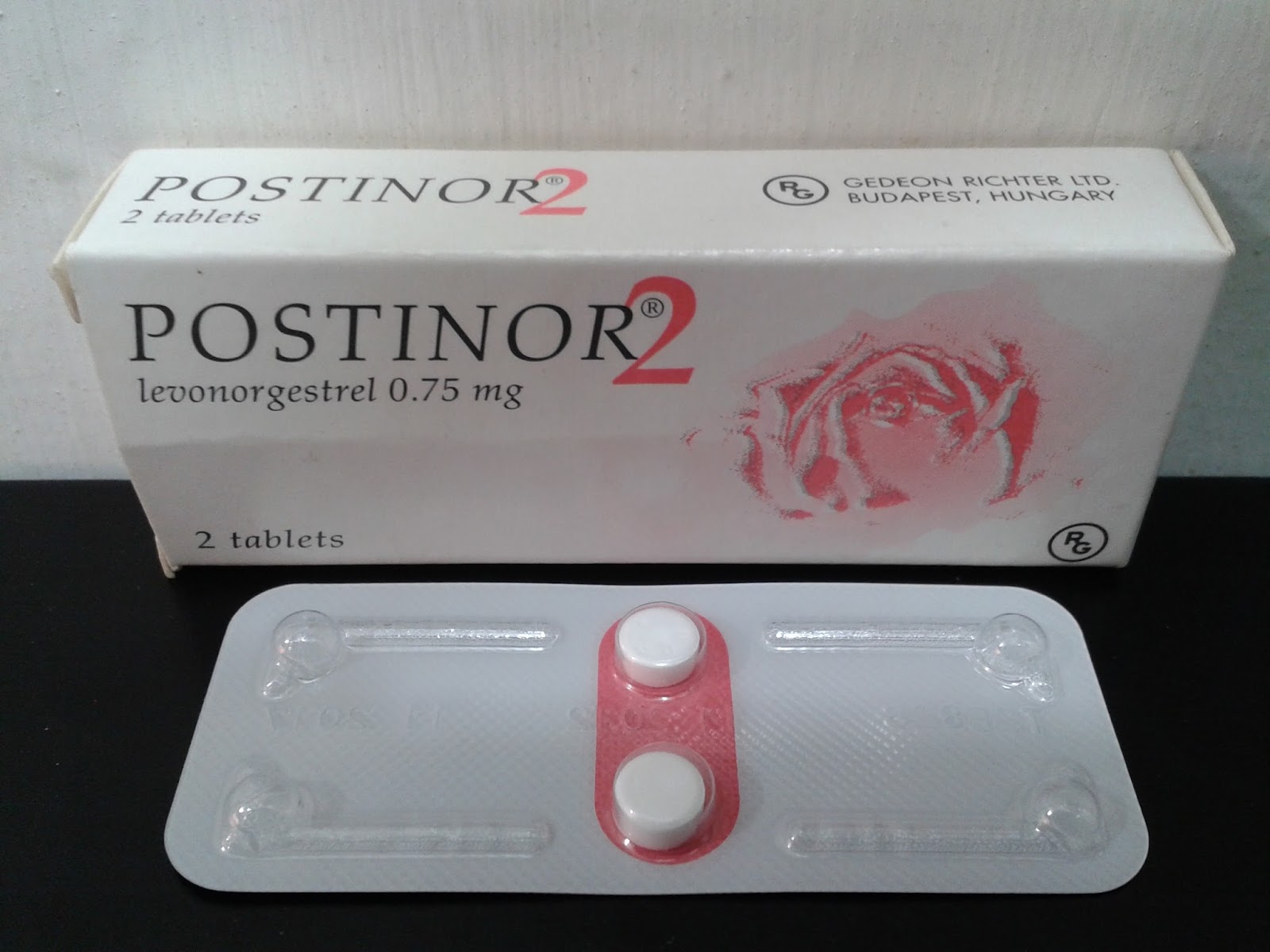 Sex sells.
Not long ago, I went with a friend to her church where her pastor, on spotting me, asked her, "is he sleeping with you?" as if I was some sort of Adonis. She said I wasn't. I was pretty shocked when he pressed further; "well, is he planning to?"
She said "No", an answer which hurt me. I had been friendzoned!! The aim of the story is to illustrate that the fascination with, and engagement in sex is as high as ever and one of the repercussions is the manifestation of unwanted pregnancies. So, Nigerians try to avoid these unwanted babies by buying and using Postinor. It has its semi-serious side effects and this begs the question;
why can't we just bloody abstain?!
That is, unabashedly, a stupid rhetorical question.
1) Paracetamol
Unequivocally, and inescapably the most popular over-the-counter drug in Nigeria. Paracetamol acts as a fever-ameliorator and pain reliever. Its exact working process is unknown, but there is no denying the fact that it works. Paracetamol is usually bought with other drugs for efficiency. The array of ailments it is used for include: arthritis, backpain, chest pain, any pain, toothaches, headaches, muscle aches, malaria etc. In Nigeria however, it is our first resort when we feel any form of discomfort.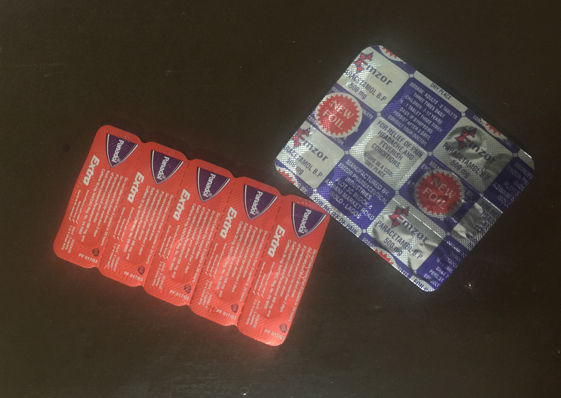 Did you get shocked by a rogue wire from that old school Philips iron while pressing your shirt? Buy paracetamol.
Did you get elbowed in the temple on the field? Buy paracetamol.
Do you have menstrual cramps? Buy paracetamol.
Heartache from losing your phone in a bus in Lagos? Buy paracetamol.
Feeling hung-over? Buy paracetamol.
Write an article months after service while you're thinking; "Dear God, but I did not read Uncle in school…"   Buy paracetamol.
Paracetamol is the trusted and cheapest form of gbogbonishe in Nigeria. And whether it's Emzor, Panadol or M&B, it takes the number one spot on this list.