In case you missed it, a wannabe celebrity without a visible source of income, popularly called Ray Hushpuppi called out Nigerian rappers – Phyno and Iceprince for allegedly wearing fake Philip Patek watches and in retaliation, the crooners took him to the cleaners.
See the exchange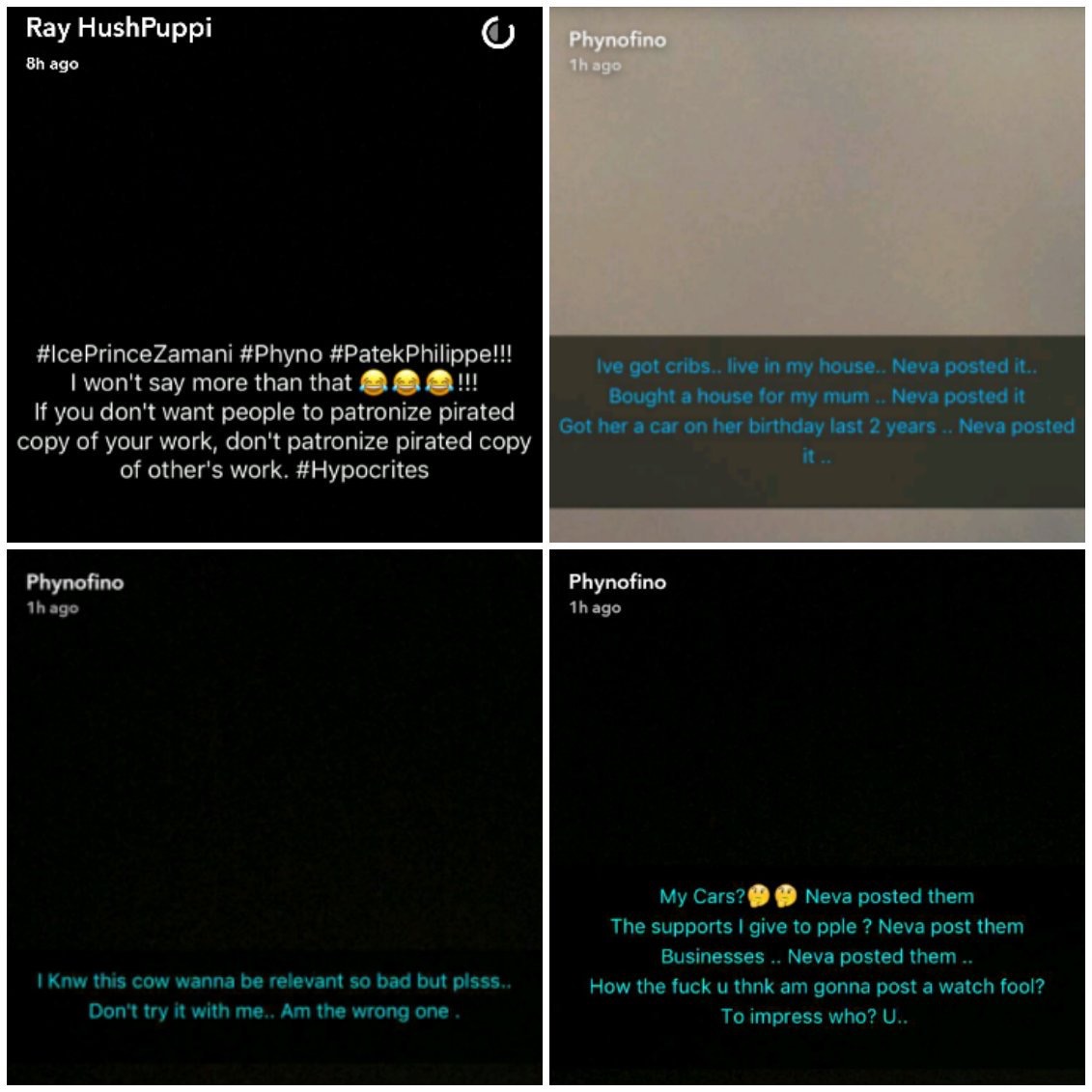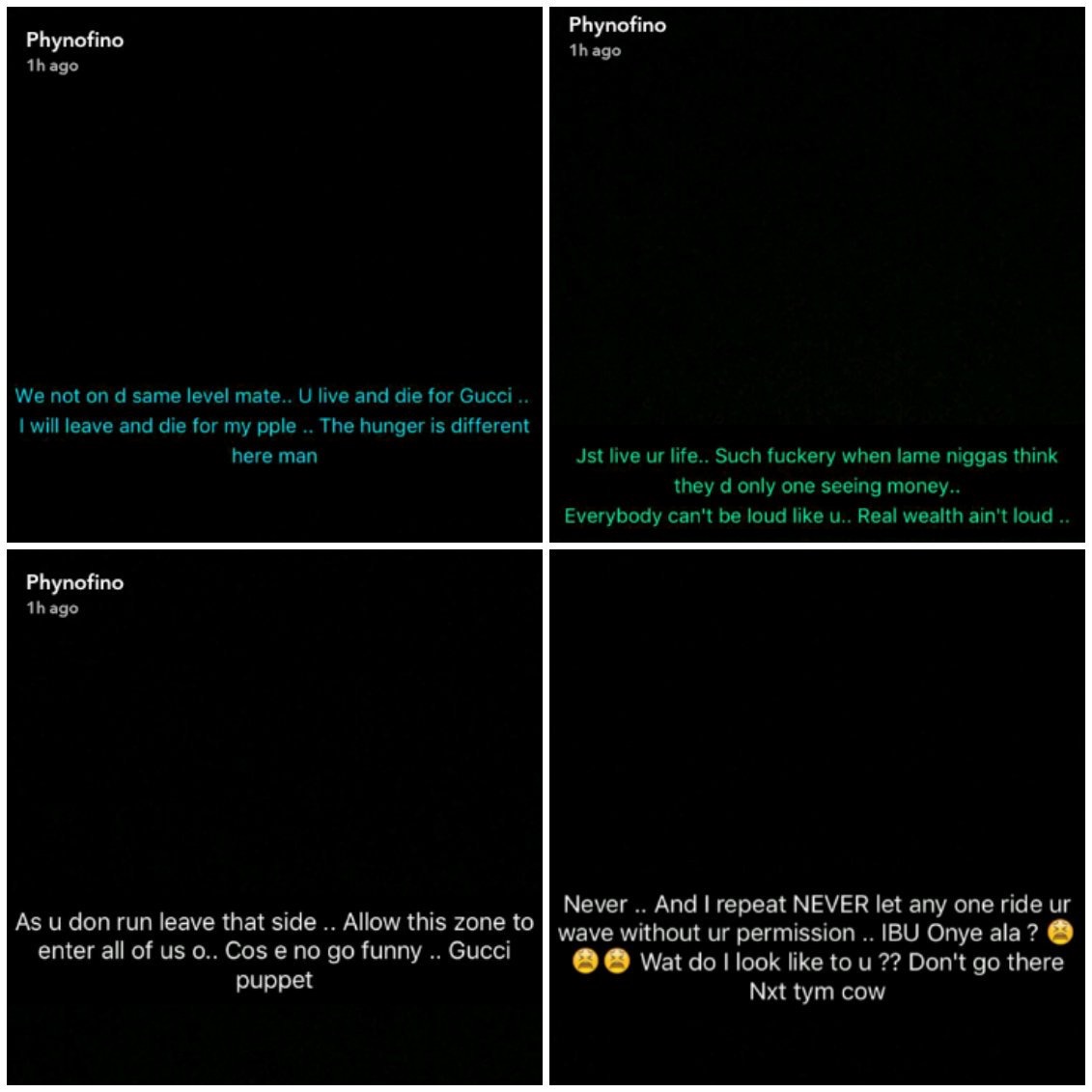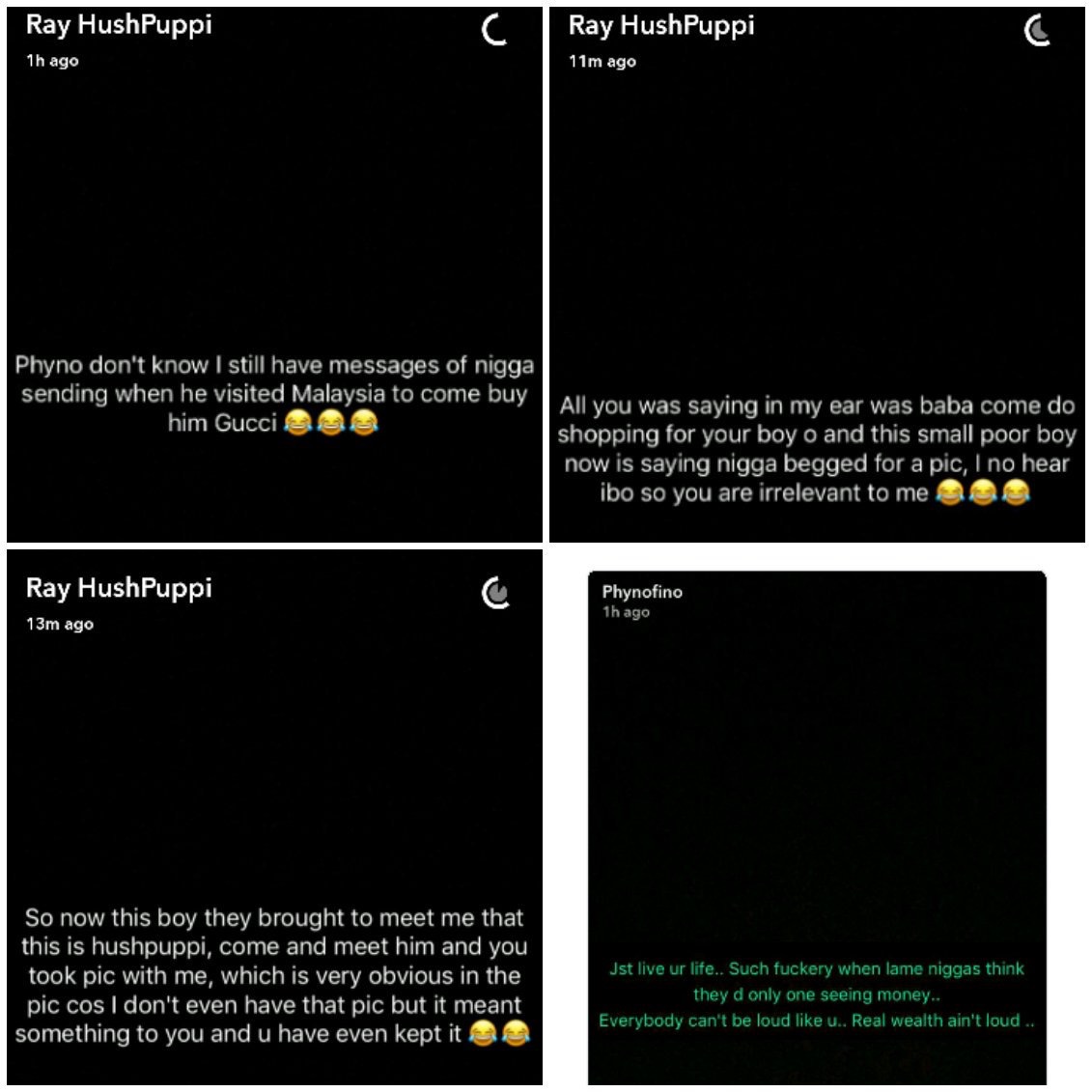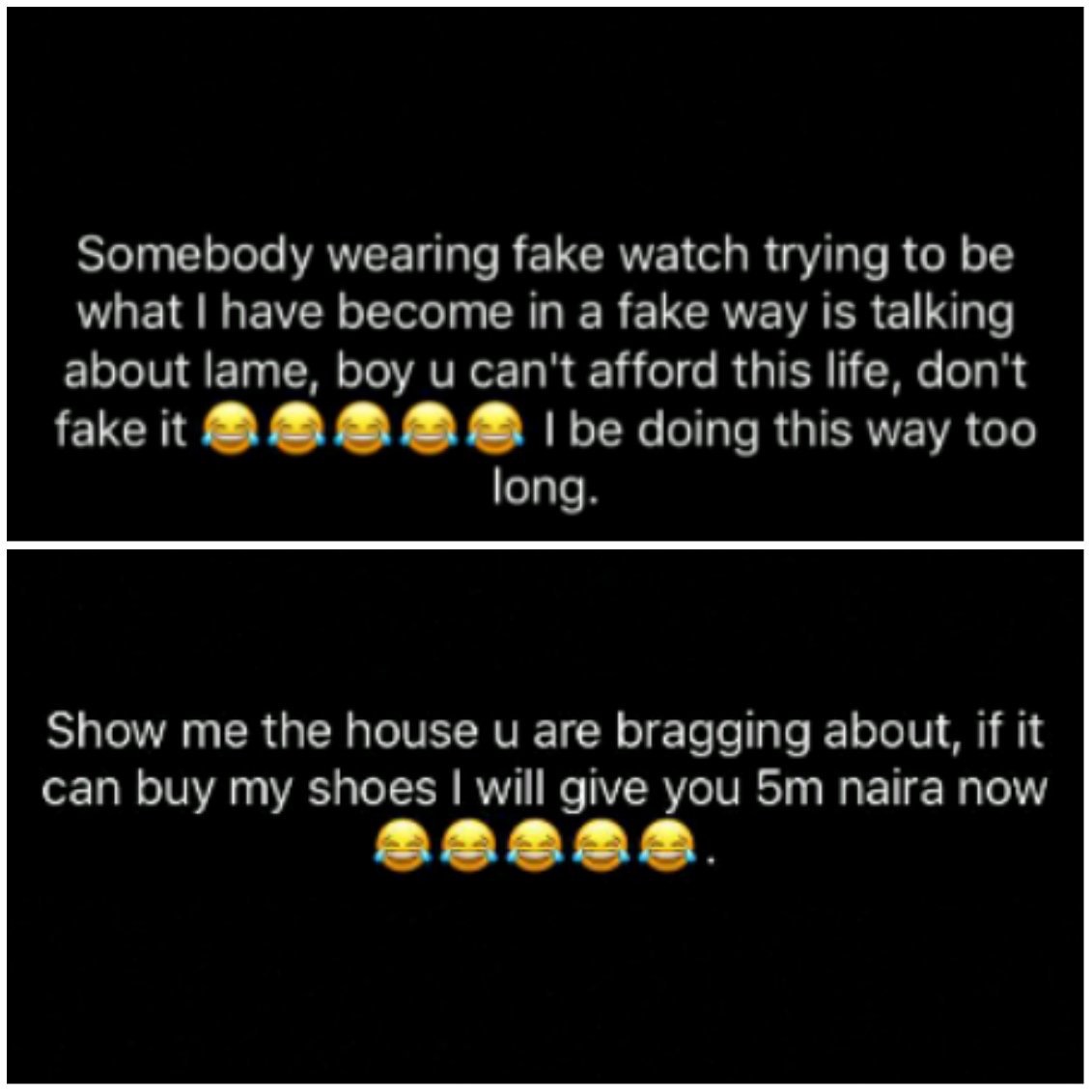 Fellow artists, Iceprince and KCee joined the conversation.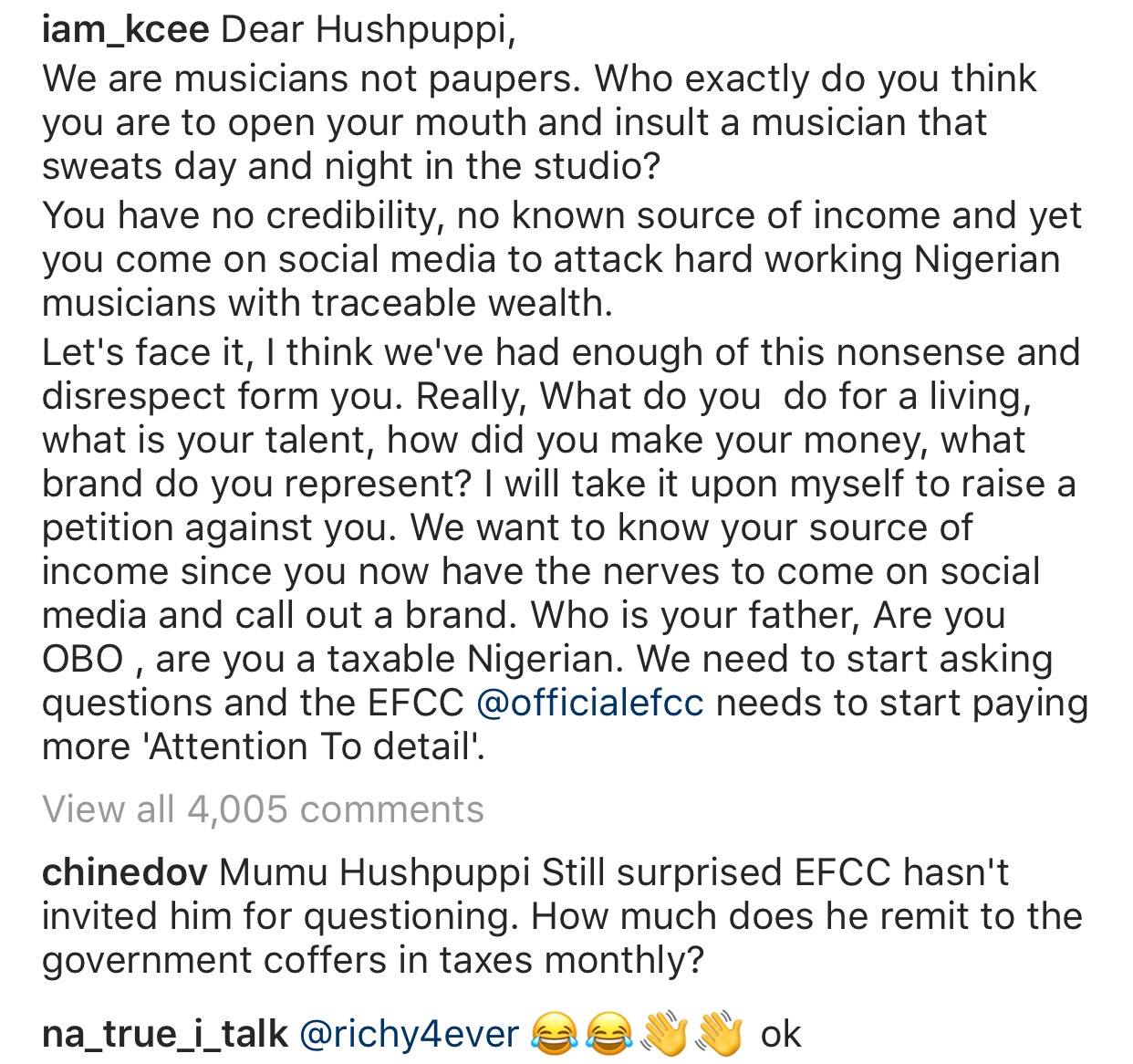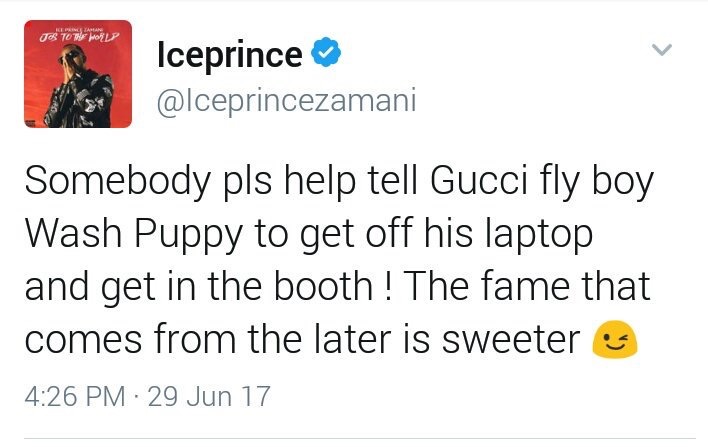 Anyways, fans of the musicians and those who feel Hushpuppi is reaching are applauding Phyno and dragging the fraudster.
We have curated our favorites.
Phyno for president
Phyno for president ????? Oga don finish Hushpuppi "I represent a full continent and d streets, what do u represent, Gucci???" ???

— Tessyama? (@tescool) June 29, 2017
Same feeling, sis
Love the way Phyno handled that. Hush Puppi really thinks every one wants to sell their organs to wear Gucci

— ✨ (@Chidinma_xo) June 29, 2017
Oh well. Glass house and stones …
KCEE is right. EFCC need to get the source of Hushpuppi's money………and E-Money too.

— Troy. (@ZamirXI) June 29, 2017
Tears
Somebody said Hushpuppi needs to learn when to hush and stop barking like a puppy pic.twitter.com/nlNstuGkfP

— Femi Factor (@femifactor) June 29, 2017
HUSHPUPPI when he called out PHYNO ???

vs

HUSHPUPPI after PHYNO's clap back ??? pic.twitter.com/yMiAnOJWCX

— #AfricanParents ?? (@badgalmaddie_) June 29, 2017
Agreed
Hushpuppi is suffering from what is called 'a poverty mentality'.

Phyno put him in his place.

Very what?

Very good.

— ? DaddyMOSneh ? ™ (@officialdaddymo) June 29, 2017
Apt
Hushpuppi: I need media attention so badly

Nigerian Musicians: pic.twitter.com/0pmkGTweeJ

— BILLION (@BillionTwiTs) June 29, 2017
Ah well, EFCC, your call
Should the EFCC investigate Hushpuppi?

Vote and Retweet

— Israel Ogunseye (@LadiSpeaks) June 29, 2017
What does O stand for?
Only in Nigeria….we have…

1. A celebrity scammer – Hushpuppi

2. A celebrity kidnapper – Evans

3. A celebrity liar – O…nvm. ?

— Ferdinand (@Burmese_Tyga) June 29, 2017
The challenge
Please how much is Hush Puppi worth? I want to challenge him to building a 20 room story for the homeless and I'll build a 40 room

— Multinational CEO (@TytbonesCEO) June 29, 2017
In case you don't get it
All u have to do is flip through comments on Hushpuppi's IG page to come in terms with the damaging influence he's having on Nigerian youths

— Ibadan Lord ?? (@degostee) June 29, 2017