Black Panther is one of the most anticipated movies of 2018, and it is scheduled for general release today, February 15th. It is the 18th movie in the Marvel Cinematic Universe and, before you go see it, see 15 quick facts about the phenomenal character and the 2018 movie itself.
We have tried not to include spoilers, so enjoy, and share.
Creators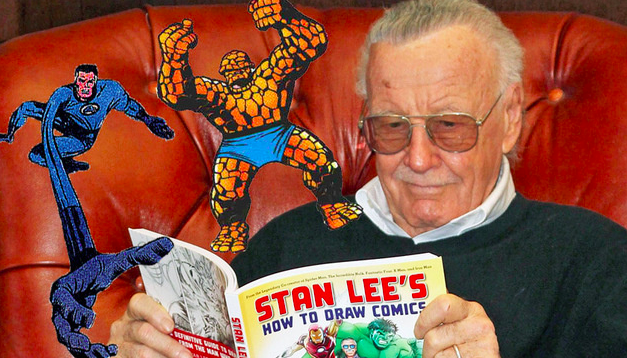 Black Panther was created by two of the founding fathers of modern comics, Stan Lee and Jack Kirby. It made its comic book debut in Fantastic Four Vol. 1 Issue 52, published in 1966. He continued guest starring in other heroes' publications, until he got his own starring title with Jungle Action #5 in 1973.
First black mainstream superhero
Black Panther is the first black mainstream superhero. He predates DC's Green Lantern (the John Stewart version) and Black Lightning. He was also created before Luke Cage and Falcon.
Controversies
A lot of people assume Black Panther was named after the Black Panther movement of the late 1960s, but the character debuted before the party. Due to controversies surrounding the activities of the party, Marvel changed the name of the character to Black Leopard for a short time in 1972.
Abilities
The Black Panther is a proficient scientist, skilled hunter, tracker, and hand-to-hand combatant. He utilizes high-tech equipment and weapons, including a Vibranium outfit that is impenetrable. As a result of his consuming the heart-shaped flower, he has enhanced strength, speed, agility, and durability. He also has alchemical precognition and protection against mystical attacks.
Wakanda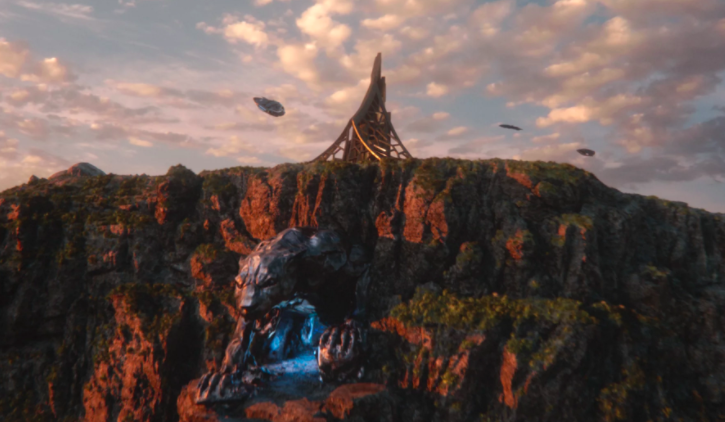 Wakanda is located in East Africa, at a fictional point bordering Ethiopia, South Sudan, Uganda, and Kenya. In the distant past, a massive meteorite made up of Vibranium crashed in Wakanda, and changed everything. Knowing that other nations would attempt to colonize Wakanda for this rare and valuable resource, King T'Chaka conceals his country from the outside world. He sells off minute amounts of the valuable vibranium while surreptitiously sending the country's best scholars to study abroad, consequently turning Wakanda into the world's most technologically advanced nation. In the films, the official language of Wakanda is Xhosa, one of the official languages of South Africa.
Dora Milaje
Nigeria has the State Security Service; USA has the Secret Service, Bulgaria has the National Protection Service, etc. These are all units tasked with the responsibility of protecting the leaders of their various countries. And their equivalent in Wakanda is the Dora Milaje.
Super-skilled, highly trained and fiercely loyal bald women, the Dora Milaje guards the Black Panther (not like he cannot take care of himself) and serve as his personal security. They're recruited from different parts of Wakanda and the king may choose a wife from amongst them.
Illuminati
Black Panther is a member of the Illuminati, a secret group of the world's smartest heroes. Iron Man gathers all of them to form a government of superheroes after the Kree-Skrull War. They decide the fate of the world in many ways and are an integral part of the Incursion event leading up to Marvel's big Secret Wars event.
He was married to Storm
Yeah, that Storm from X-Men. The one that controls the weather, has beautiful white hair and was portrayed by Halle Berry. They got married in a huge Wakandan ceremony surrounded by their superhero friends, and immediately embarked on diplomatic tours to other countries. The marriage was eventually annulled when Wakanda was attacked and T'Challa felt he had to focus more on being a king than a husband.
He's the person behind the Avenger's Quinjets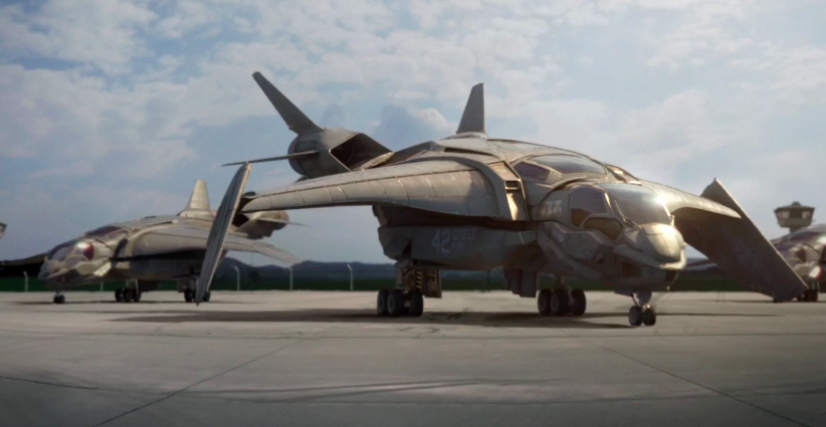 No, neither Stark Industries nor Shield created those powerful sleek supersonic jets. They were designed and built by the Wakanda Design Group overseen by T'Challa himself.
Wesley Snipes would have been the first Black Panther
In June 1992, when Wesley Snipes was in his prime, he announced his intention to play the Black Panther. He even said it would be his next film after Demolition Man. For years, he fought and fought to play the role, but after Blade: Trinity in 2003, Marvel reportedly said they didn't want one actor playing both iconic heroes at that point. Thank God for small mercies.
Filming Black Panther – Location
The majority of the Wakanda sets were constructed on sound stages at Pinewood Studios in Atlanta, including the Tribal Council; the Wakandan Design Group, Shuri's hive of research and development of the vibranium rich country; the ancient subterranean Hall of Kings; and most notably Warrior Falls, the ceremonial heart of Wakanda's revered traditions.
Director Ryan Coogler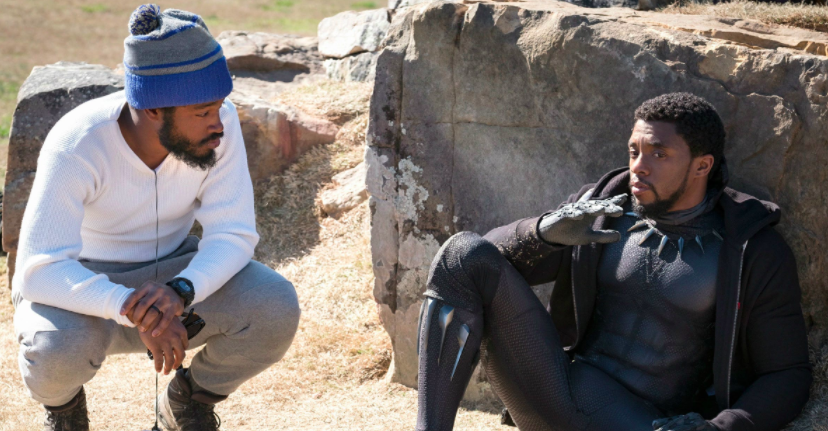 Ryan Coogler, a 33-year-old African-American, directed Black Panther – the $200million project. He had previously made only two other feature films, Fruitvale Station and Creed, all starring Michael B. Jordan, who played the role of Killmonger in Black Panther.
Killmonger's scars
Erik 'N'Jadaka' Killmonger is an expert martial artist with peak-level strength and genius-level intellect. Having served in the United States Military, his many scars represent a "notch" of his kills over the years.
To create those scars in the movie, Michael B. Jordan, spent about two and a half hours in the special effects makeup chair every day, while makeup designer Joel Harlow and three other makeup artists applied close to 90 individually sculpted silicone moulds to his upper body.
Father and son played same role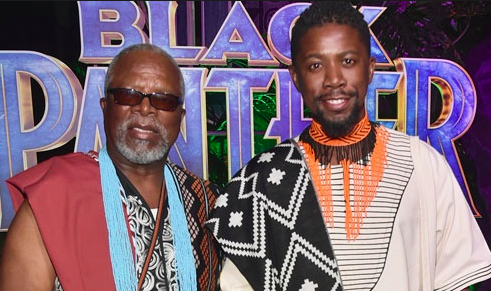 South African actor Atandwa Kani plays the character of a Young T'Chaka in the movie. His father – John Kani is the celebrated South African actor who played an older King T'Chaka in Captain America, Civil War and Black Panther.
Chadwick Boseman's accent
When asked about his decision to use an African accent in the film, Chadwick Boseman said: "Colonialism in Africa would have it that, in order to be a ruler, his education comes from Europe. I wanted to be completely sure that we didn't convey that idea because that would be counter to everything that Wakanda is about. It's supposed to be the most technologically advanced nation on the planet. If it's supposed to not have been conquered – which means that advancement has happened without colonialism tainting it, poisoning the well of it, without stopping it or disrupting it – then there's no way he would speak with a European accent."