Since BBNaija began, many people now spend their Saturday evenings watching the housemates party, the Naija style. These parties usually have them bring in a top Nigerian DJ to come light up the place, but for some reason, the DJ they brought in tonight is the South Africa-based DJ Toy who was totally off – and this is us being fair with words.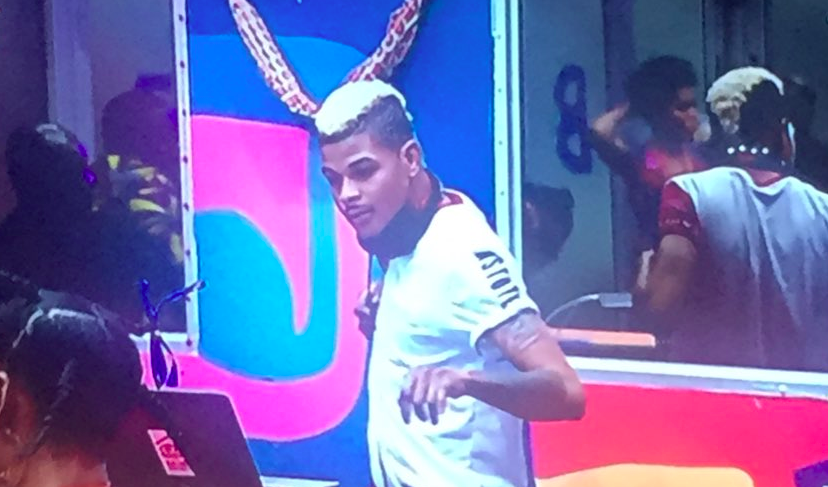 From playing songs no one wants to rock to interrupting songs with unnecessary scratches to abruptly switching songs people actually like, the DJ is the biggest flop Big Brother has ever seen (that we know of at least).
Anyways, as usual, Twitter reacted, and the reactions have been hilarious. See some of them.
#BBNaija Big brother waiting for the DJ to come collect his balance after the party.. pic.twitter.com/3OoyhMaIsM

— Lakul (@lakul5887) February 17, 2018
Even the DJ inside Rumuomasi market doesn't misbehave like this one they flew to SA.

— Aunty Sidi (@Aunty_Les) February 17, 2018
#bbnaija How can you say the DJ should be up for eviction pic.twitter.com/OTMWSCH5Re

— SLIMBEEZY (@SlimbeezyVibes) February 17, 2018
DJ Toy: Wow, they love this song…

Inner DJ Toy: Change it.

DJ Toy: But I just played it n …

Inner DJ Toy: CHANGE IT!! #BBNaija pic.twitter.com/J58ZWmaFqQ

— Lists NG (@ListsNG) February 17, 2018
Tobi is thinking of how he will beg Ceec for the Dj's wack performance ??#BBNaija

— NwachimereEze???? (@_MhizUnderstood) February 17, 2018
Biggie dey shame to show the DJ face.

I have a feeling the original DJ they booked couldn't make it, and this one is one of the Ninjas who knows how to use Virtual DJ. #BBNaija

— Chidi Okereke (@Chydee) February 17, 2018
My face when the dj switches from one song with a fast rhythm to a song with a slow one #BBNaija pic.twitter.com/09ZIgkOeXV

— #KonfamGuy (@robyekpo) February 17, 2018
Waiting for the Dj to come out of the party. We just wanna talk.#Bbnaija pic.twitter.com/006FTu9cuX

— ladyDee (@MotauD) February 17, 2018
The ninjas just closed the front door to go give the dj a proper beating #bbnaija

— 254 Loyalty ?? (@254_loyalty) February 17, 2018
This DJ is actually a yahoo boy. The DJ thingy is a front #BBNaija

— Shoulder Guy. (@sire_gabriel) February 17, 2018
If I was in that house, I will be the first to be evicted for frying the DJ's mixer. I will soak it with legend extra stout! ??? #BBNaija

— Person Of Interest. (@personx_) February 17, 2018
Big Brother after the Dj switched from one corner to Timaya Ogologomma. #BBNaija pic.twitter.com/ZMOPcsNF3N

— Larry Ultimate-Henry (@laronultimate) February 17, 2018
I can bet that this DJ doesn't last longer than a minute when he's having sex.

DJ one minute man. DJ 2 minutes noodles. #BBNaija

— Maki (@NubianHuman) February 17, 2018
DJ has been so terrible that Big Brother had to go for a commercial break… During a Party…. #BBNaija

— #BBNaija 2018 Live Feed (@NaijaGuardian) February 17, 2018
Dj exclusive vs other Djs #BBNaija pic.twitter.com/erPuaABjSR

— Black Or White (@Yink1234) February 17, 2018
#BBNaija Princess just said this Dj is not well ????? pic.twitter.com/JVIaKwyhCb

— Child of the world (@jossidu) February 17, 2018
Could it be that the real DJ had a stroke so this is actually one of the ninjas playing ? #BBNaija pic.twitter.com/qtymue1rQF

— VoiceOfThePeople? (@iamtobenna_) February 17, 2018