The internet gave birth to the streaming era (Netflix, Apple TV, HBO, Hulu, and Amazon Prime Video). This era is marked by a significant shift away from traditional forms of media consumption, such as watching television or renting movies from physical stores.
These days, the majority of media consumption, particularly in the entertainment industry, is done through online streaming services such as Netflix, Apple TV, HBO, Hulu, and Amazon Prime Video. Streaming services have become increasingly popular due to the convenience and accessibility they offer.
With over 225 million active subscribers, Netflix is the most popular subscription streaming platform in the world. Netflix also creates some of its own content. They are popularly known as "Originals."

Having a Netflix subscription these days is more of a necessity than a luxury. Its ease of use and collection of diverse entertainment content makes it a must-have for movie lovers.
Are you looking to get the most out of your Netflix subscription? Here are some tips to help you maximize your "Netflix and Chill" experience in 2023.
Create multiple profiles: create different profiles for different family members or friends to keep track of their watching history and recommendations. You can also create profiles for your kids with parental guidance control to ensure they can only watch age-appropriate content.
2. Create a PIN for Your Profile: To protect your kids from inappropriate content or accidentally stumbling upon your adult profile, you can safely lock your profile with a pin. It also helps prevent unwanted guests from gaining access to your profile and watch history.
To create a pin for your profile, go to "account," then select the profile you want to lock. Go down to "profile lock" and follow the instructions to create a PIN.
3. Use a VPN to access more content: Due to copyright restrictions, the content in Netflix libraries differs by country. With VPN, you can access content that may not be available in your country. 
You can get around this and watch Netflix content limited to other countries by connecting to a VPN server in that country. For example, you're in Nigeria. and want to watch The Last Kingdom season five, just connect to a USA or Canadian server before opening Netflix.
4. Stream in High Definition: Based on the type of subscription you have, you can binge-watch your favorite Netflix shows in high definition (HD) or Ultra HD (4K). 
All you need to do to make sure you're streaming in the best video quality possible is to go to playback settings by clicking "account," selecting a profile, and then navigating to "playback settings." Here, you can adjust to "HD" or "Ultra HD" if your subscription allows for it. 
5. Use the Netflix Parental Guidance Feature: The Netflix Parental Guidance feature gives parents greater oversight and control over what their children watch. You can set parental guidance by selecting maturity ratings or blocking specific content.
Netflix sets ratings by the frequency and impact of mature content in a movie or series, such as the amount of violence, sex, adult language, nudity, or substance use that may be present. By setting rating restrictions, you can make your child's Netflix profile automatically filter out titles above a certain rating. 
Here's how to do it: Go to "Manage Profiles" and click on your child's profile. Under Maturity Settings, click Edit, and enter your account password when prompted. Choose the maximum rating that you'd like to appear on your child's profile.
For example, you might choose TV-Y for your preschooler's profile, PG for your middle schooler's profile, and TV-14 for your teenager's profile.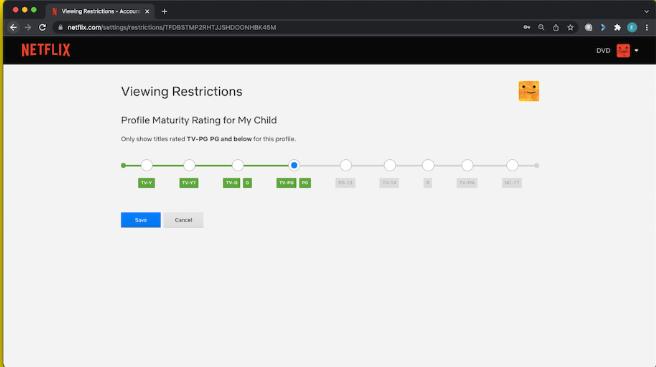 However, if your goal is to block your kids from seeing certain titles, Netflix parental controls allow you to manually block specific movies or series from your child's profile.
Here's how to do it: Go to Manage Profiles and click on your child's profile. Under Maturity Settings, click Edit, and enter your account password when prompted. In the box under Title Restrictions, type the name of the show or movie, click on the title when it appears, then click Save. 
6. Unlock the Netflix Secret Menu: Although many people don't know Netflix has a secret menu with hidden categories. There is a collection of Netflix codes you can use to access this hidden menu which contents in different categories.
Check out the codes to access the secret Netflix menu.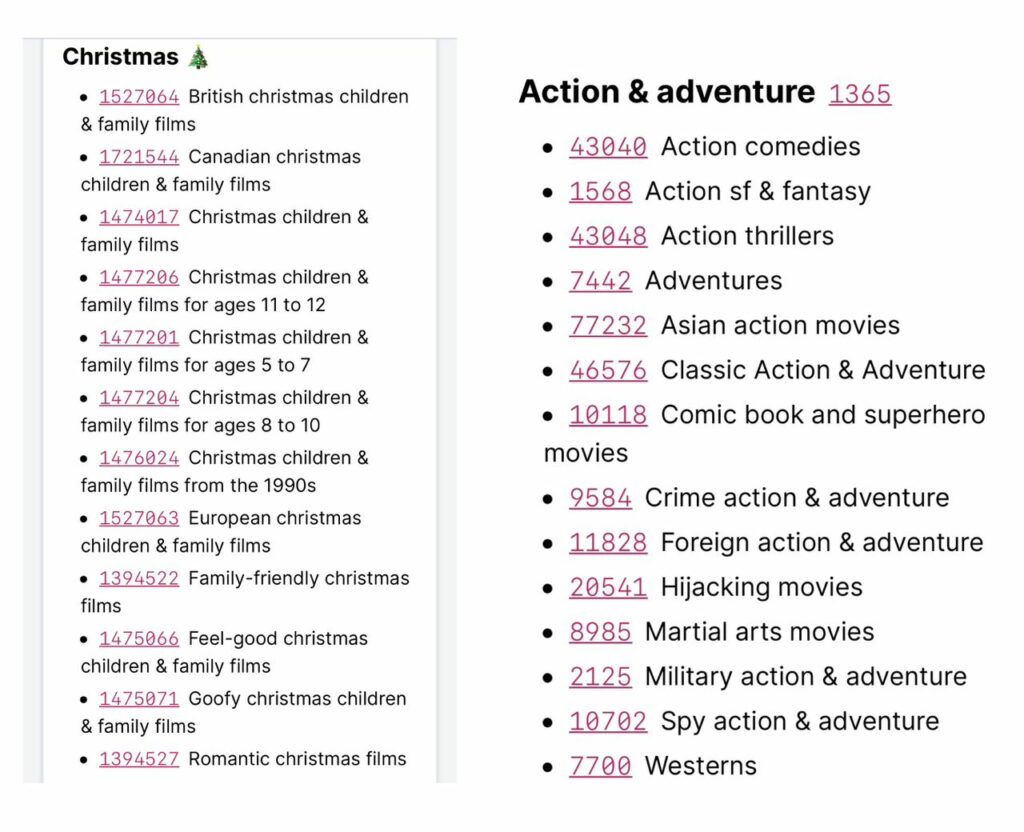 7. Use The "Netflix Party" Feature: You can watch shows and movies with friends and family remotely. Teleparty (formerly Netflix Party Chrome extension), for example, lets you watch TV shows and movies with friends who aren't physically present. 
Anyone wishing to join a Teleparty needs to have their own Netflix account. It even includes a nifty chat feature for group discussions or for the dreaded "movie talker" in your group to indulge in while everyone else watches in peace and quiet.
8. Use The "Smart Downloads" Feature: You can use the smart downloads feature to automatically download the next episode of a series when you finish watching one.
If you'll be traveling or busy but don't want to miss something, you can also download movies or shows for offline viewing. For this, you'll need to download the Netflix app to your device. If a movie or show is downloadable, you'll see a download icon (a downward-facing arrow) on the title's description page. Some titles aren't available for download.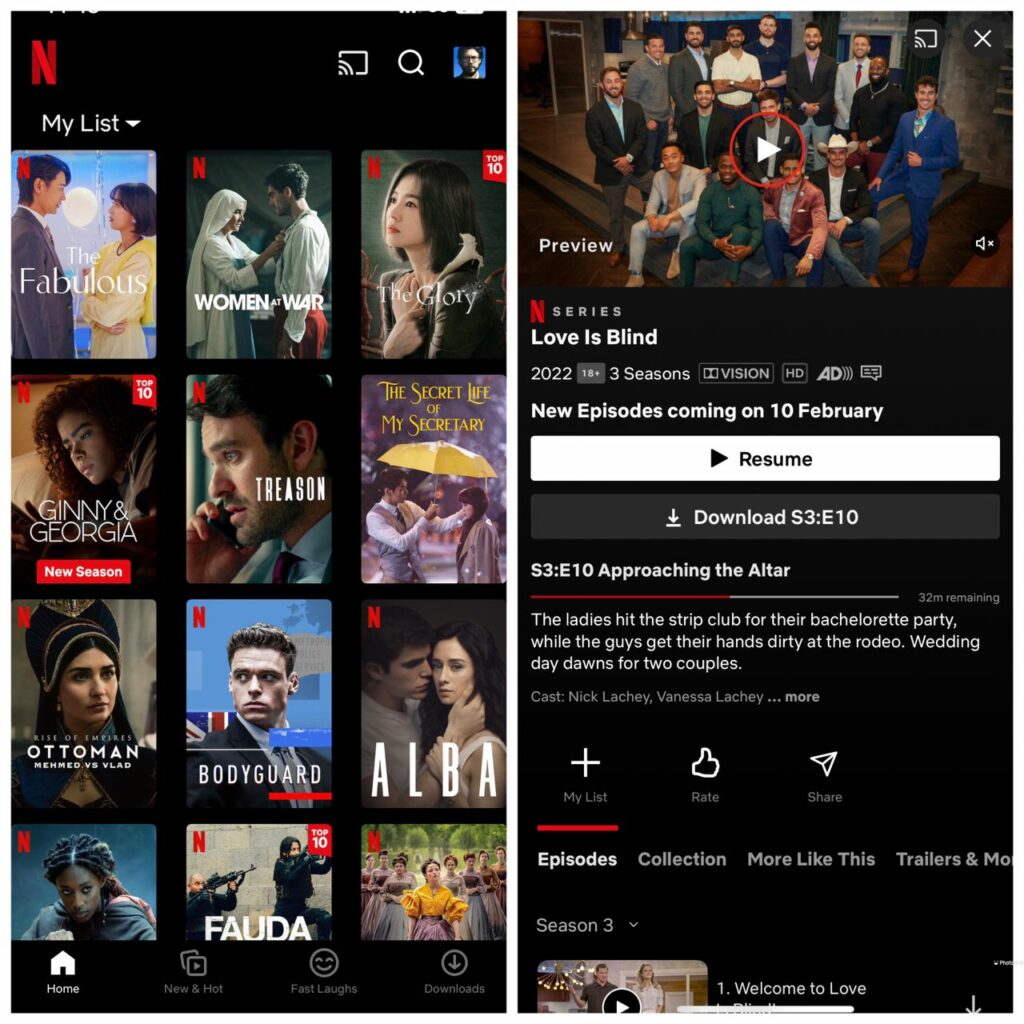 9. Delete Your Viewing History: As the internet continues to grow, netizens risk losing their data to bad actors. If you don't want others to know what you are watching or understand your viewing habits, you can selectively delete shows and movies in your Netflix viewing history. 
Go to your account and click on your profile, then "viewing activity". To delete something, just click on the "hide" icon to the right.
10. Explore different languages: Netflix offers a wide variety of content in different languages. You can use the "Audio and Subtitles" option to switch to a different language and discover new shows and movies.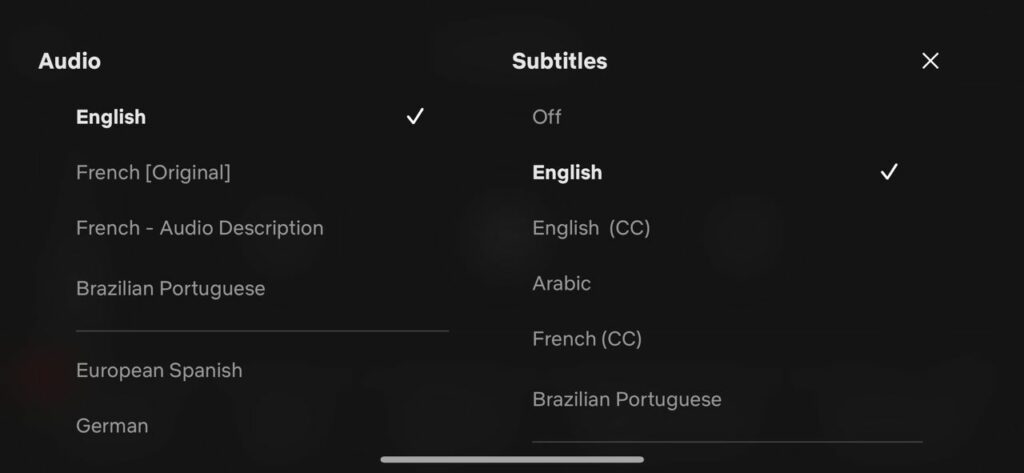 Use The "My List" Feature: Are you interested in a show but busy and would like to watch it later? The "My List" feature is a personal library that lets you save shows and movies you want to watch later.
To do this, click on the title and click the plus (+) on top of "My List". The title is automatically added to your list.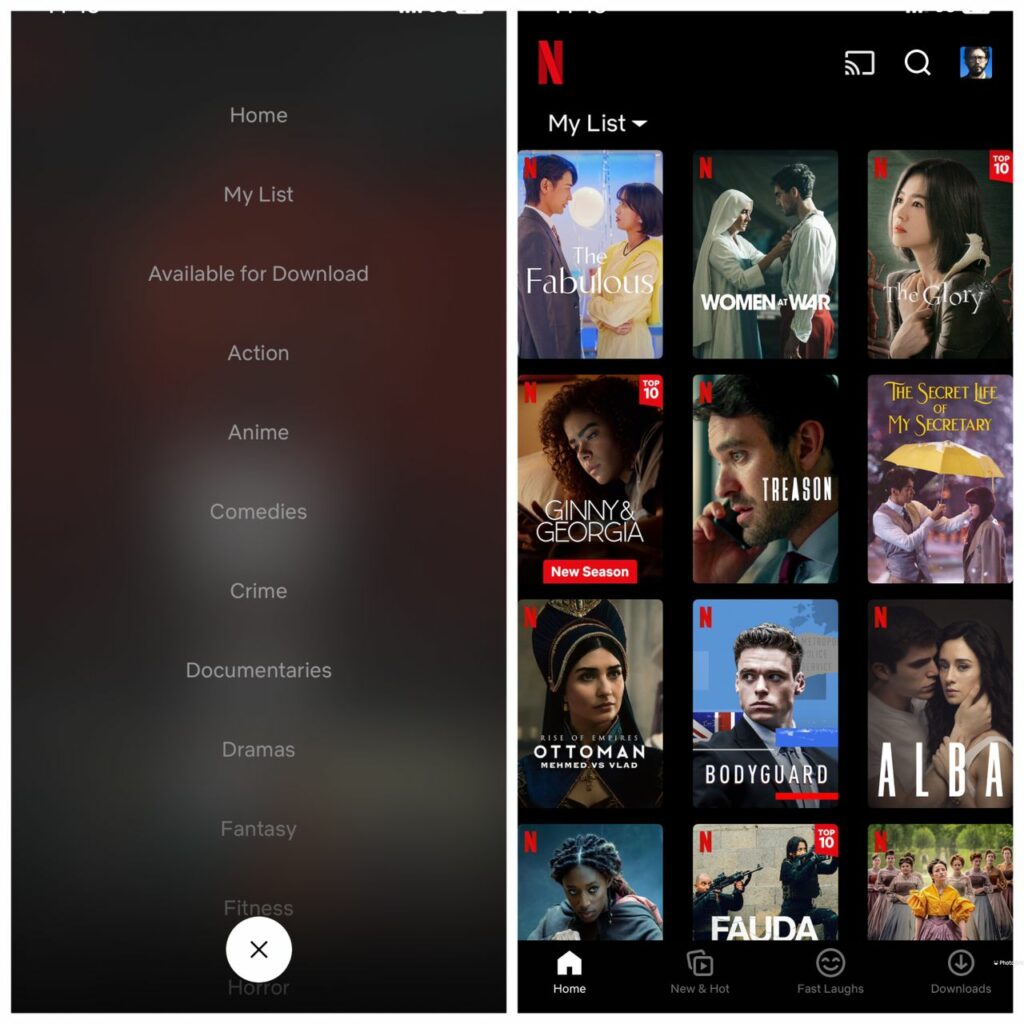 These are ten simple hacks that can improve your binge-watching experience. If you have any hacks that work for you but are not on the list, please don't hesitate to share. You can post them in the comment box or tweet us at ListsNG.