The 2018 Big Brother Naija competition is in its 3rd week, and the hitherto unknown individuals who made it to the house have almost become household names in Nigeria. Two weeks in that confined space has sort of shown us who they are, and Digital Media entrepreneur – TweetOracle has described each of the BBNaija housemates in 280 characters or less.
(See facts about the housemates, their real names & photos before they entered the house)
Enjoy, and share.
Miracle
Well known for lighting up our screen with his passionate and near perfect love with Nina. However, his game has been defined by his sole devotion to NINA at the detriment of the House and might be a factor too great to ignore at the business end of the season.
Teddy A
Talked up as the Realest G in the house and he quite lives up to it. This ONE is an Alpha male and acts like one. He got Bam Bam eating out of his palms and Ahneeka secretly dying for him. He is intelligent and focused. A real threat to any Housemate that wants to win BBNaija 2018
Angel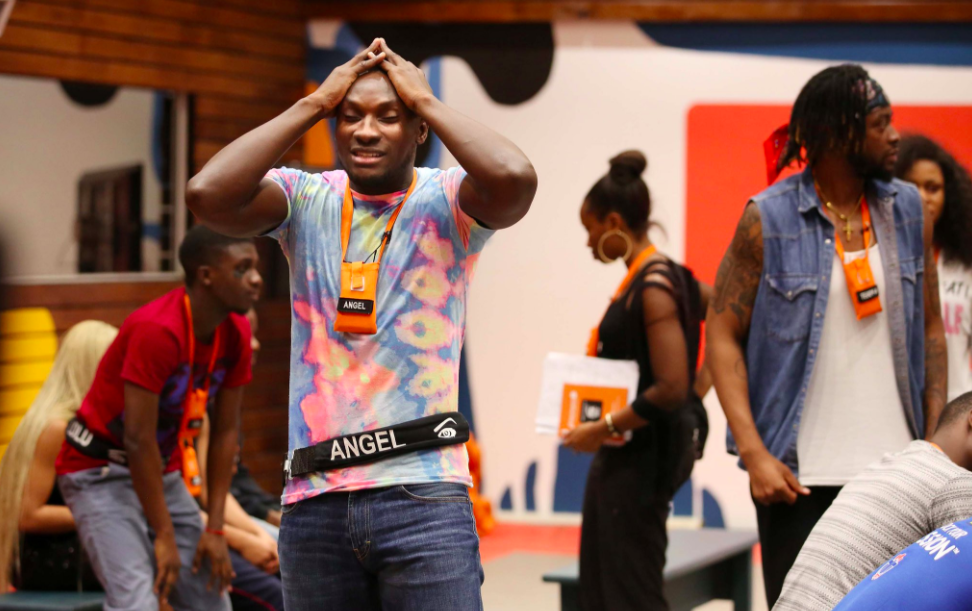 Angel is a SMART and Savvy dude that is multi talented. His guitar skills are about second to NONE in the house. His persistent wooing of Ahneeka has sorely defined his game but take my word for it. This guy is going to push Teddy A all the way.
Lolu
For most parts, he has been talked up as the SMARTEST Housemate. He has not quite lived up to that bill though. Tactful, articulate and Calculative, he is one male Housemate to watch out for and what's more? He caught feelings for the SMARTEST babe in the house! Whoop de whoop!
Rico
Rico is yet to make impact in the house, always hiding behind kitchen duties. I see him as one of the strongest contenders in the game as his character continues to grow on us. He is just COOL and without drama and might just be the stability that Ahneeka sorely needs
K. Brule
What am I going to say that's going to make this baby feel better? He is an emotionally damaged kid paired into the MOST toxic relationship in the house. His melting point wouldn't come as a surprise to viewers. If he can put his shit together, he can really push for this.
Bitto
His hormones are raging and he's not even trying to hide it. He tries to grope female housemates any chance he gets and has been spurned by Princess more times than I can count. He is articulate and speaks intelligently when he means to but hasn't let that side WOW us yet.
Leo
Leo is largely inconspicuous at the moment. Much cannot be said about him as he spends most of the available time sleeping. He has shown flashes of brilliance here and there and his partnership with Alex might yet cook up the surprise of the season
Tobi
This guy has largely polarized viewers for his blind devotion to CeeC, who is arguably the MOST annoying female housemate in the show and treats him more like a slave. He is not a focused leader and leaves lots to be desired. Can just do better if he mans and firms up.
Dee-One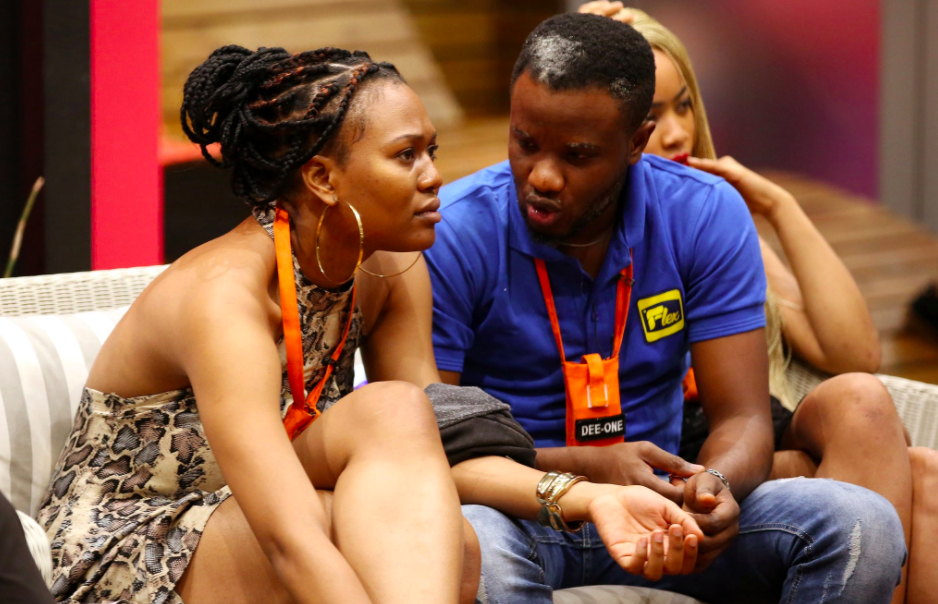 Dee-One is another housemate that is just lackluster, through and through. He doesn't inspire, and for large portions of the game, we tend to pretend he isn't even there. He is yet to show that he has the stomach for this game but really I don't see this one making it far at all.
Ahneeka
Ahneeka is one of the leading females in the house. She had been sleeping, up until the 'things I dislike about you' session in the house. Now she is more active. She is vivacious and bubbly but that temper issue might be a glaring chink in her armor.
Ifu Ennada
This self-hyped award winning actress (please don't laugh) is fun to watch when it's drama time. There has also been flashes of brilliance when she decides to home-in with intelligent conversations. But really, she flatters to deceive at best
Nina
Nina is one housemate that has been written off and much maligned by all the other Housemates. Only Miracle sees the GOOD and Quality in her. Her game plan – if any has been to be and enjoy herself. The downside to her game is that she loses RELEVANCE without Miracle
BamBam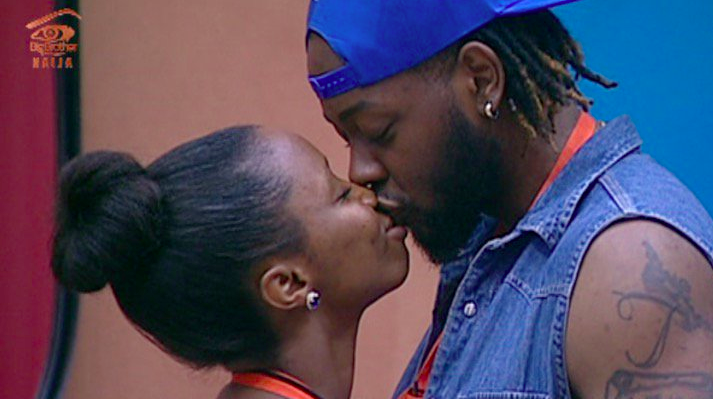 The prophetess. She has the strongest spiritual dimension in the house. She might have seen the winner of BBNaija in one of her visions … LOL. In any case, she is smart but has let her feelings for Teddy A BLIND her focus and reason for being in the house.
Vandora
She is one of the housemates that I believe isn't real. She is WILD – I know for sure – but she holds so much back and I know the housemates know this too. She might not go far in the show but at least she livens up the Saturday parties together with Alex.
Princess
Princess is LOUD and sometimes annoyingly prickly. She has a good heart though and enjoys cooking for the house. Her accent is off and you can tell she is trying to impress by mentioning her numerous trips abroad. She isn't the smartest but will gain sympathy from a few … not just me.
Alex
Alex is the LIFE of the party. Her relevance shines bright like the morning at every party. After that, she sinks into oblivion and doesn't do much. She made valid points at the 'things I dislike about you' session though. She is a smart and cool … if only Leo could make her see that.
Khloe
Khloe is uncouth, loud mouthed, respects no one's feelings and is a serial flirt. She is one of the housemates who would likely be pregnant already, if cameras weren't littered everywhere in the house. She is a disaster for K. Brule and drama for the viewers.
CeeC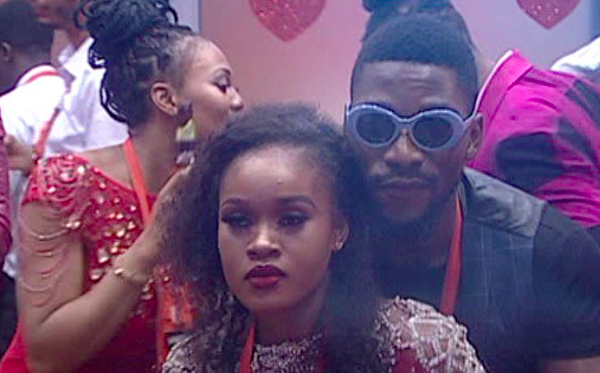 CeeC is the MOST annoying housemate this season. She feels entitled and is downright bossy. Her treatment of Tobi gives a grim view of why Naija men don't live past 45 years. Nevertheless, she has a fine shape, but that's about it, nothing more to offer.
Anto
Anto is the SMARTEST female housemate with a good heart. Got a thing going with LOLU, even though I'm not convinced she is into LOLU as much as he is into her. At best, she is full of strategies and never fails to convince whenever the task is up to her. For this one, I'd say "WATCH OUT!!!"
***
Curated by @Tweetoracle.