Here is a list of the top Women's Tennis players in the world today in 2018-2019. This is one of the most exciting periods in the history of the game. The 2019 WTA rankings factor in the current calendar year's tournaments, which neglects not only how the players have been performing lately, but also their career record. Both the player's past and recent history is taken into account, but the list will focus primarily on a particular player's recent body of work, with the past history plus latest few matches taken into account, especially performances at the four major tournaments, when it comes to a tiebreaker between two players.
The list only includes players who are currently playing in WTA tour events, not the senior tour or Pro Ams. This is not a historical list of the best tennis players of all time. A lot of the players on this list have fared well in all tournaments, especially the majors. While there are a few players who are dominating others at the moment, the list is subject to change since Women's Tennis is one of the most volatile sports when it comes to players moving up and down the current ranking system. There is a group of players in the top tier playing extremely well, but that can change at any moment depending on performances at the Australian Open, French Open, Wimbledon and US Open.
Here are a list of top ranking female tennis players;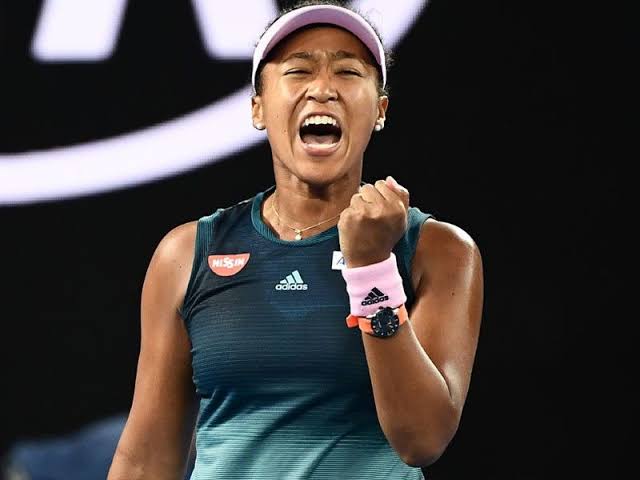 Naomi Osaka (born October 16, 1997) is a professional tennis player who represents Japan. She is the current US Open and Australian Open champion in women's singles, and No. 1 in the Women's Tennis Association (WTA) rankings with 7030 points, which she achieved in January 2019.
Osaka made her breakthrough into the upper echelon of women's tennis in 2018, when she won her first WTA title at the Indian Wells Open. In September, she won the US Open, defeating 23-time major champion Serena Williams in the final to become the first Japanese player to win a Grand Slam singles tournament. Her second Grand Slam title came in January 2019, when she won the Australian Open, becoming the first Asian player to be the world's number one.
Osaka is known for her aggressive playing style with a powerful serve. Off the court, she is known for her shy, candid personality and her occasional spontaneous humour.
Petra Kvitova | Czech Republic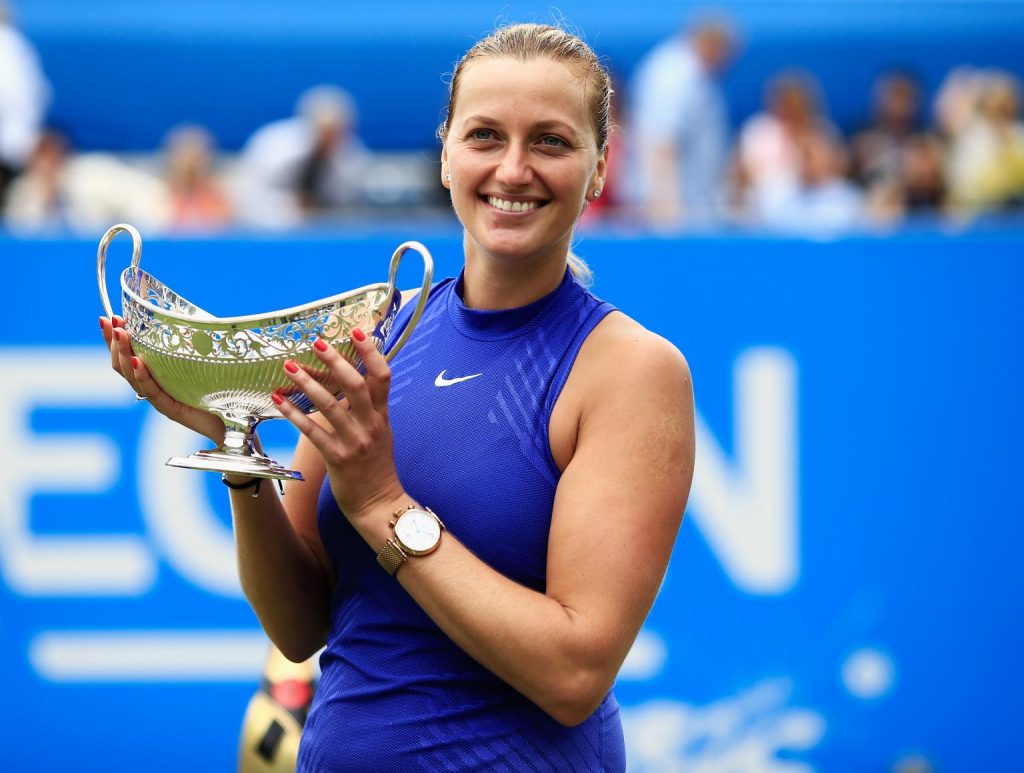 Petra Kvitová (born 8 March 1990) is a Czech professional tennis player. Known for her powerful left-handed groundstrokes and variety, Kvitová turned professional in 2006 and has won 26 career singles titles, two of which are Grand Slam titles, the Wimbledon Championships in 2011 and in 2014. She also won a bronze medal at the 2016 Rio Olympics. Her career-high ranking of world No. 2 was reached on 31 October 2011 and as of 11 February 2019, she is ranked world No. 2 by the Women's Tennis Association (WTA) with points of 5920. As such, Kvitová is currently the highest-ranked Czech player as well as the highest-ranked left handed player in the world.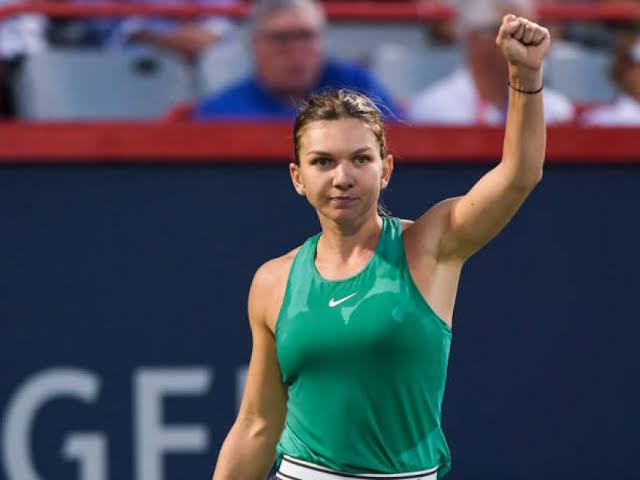 Simona Halep (born 27 September 1991) is a Romanian professional tennis player. The Women's Tennis Association (WTA) ranked her world No. 1 in singles on two separate occasions between 2017 and 2019. She reached the No. 1 ranking for the first time on October 9, 2017. On her second occasion, she held the ranking for 48 consecutive weeks. In total, she has been No. 1 for 64 weeks, which ranks tenth in the history of the female tennis. Halep was the year-end No. 1 in 2017 and 2018.
She is currently ranked world No. 3 on the WTA Tour with 5982 points, and has won 18 WTA singles titles. Halep has also finished runner-up 15 times.
Sloane Stephens | United States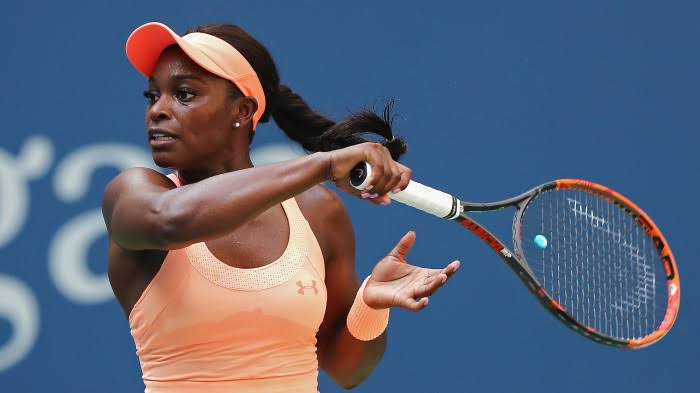 Sloane Stephens (born March 20, 1993) is an American professional tennis player. She is currently ranked No. 4 by the Women's Tennis Association (WTA) with 5307 points, and achieved a career-best ranking of No. 3 in the world in the summer of 2018. Stephens was the 2017 US Open champion, and has won six WTA singles titles in total.
Karolina Pliskova | Czech Republic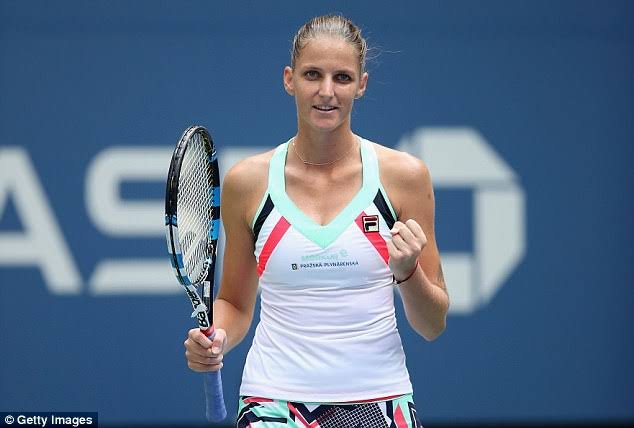 Karolína Plíšková (born 21 March 1992) is a Czech professional tennis player. She is a former world No. 1 and is currently ranked No. 5 in the world by the Women's Tennis Association (WTA).
Plíšková has won twelve singles and five doubles titles on the WTA tour, as well as 10 singles and six doubles titles on the ITF circuit in her career. On 31 October 2016, she peaked at world No. 11 in the doubles rankings.
She reached her first Grand Slam final at the 2016 US Open,