The journey for N45million has ended for Bam Bam and Teddy A, her love interest, as they have both been evicted from the BBNaija house.
But it did not happen in the usual way. For those who missed it, see how the lovebirds were evicted.
The Saturday night party held as usual, but the housemates had a special guest – the host, Ebuka. He came in, enjoyed the party with them, then when it ended he announced that another special guest was coming. Lo and behold, Steve from Deloitte came in with the envelop that had the name of the housemate with the least votes. It was Bam Bam, and to the shock of everyone – viewers, fellow housemates and the lady herself, she was evicted immediately.
While some people basked in the euphoria of the twist, and others speculated whether it was an April Fool's prank, Ebuka announced that another housemate was going to be evicted during the live show on Sunday. And, as fate would have it, it was Teddy A who had the second least votes.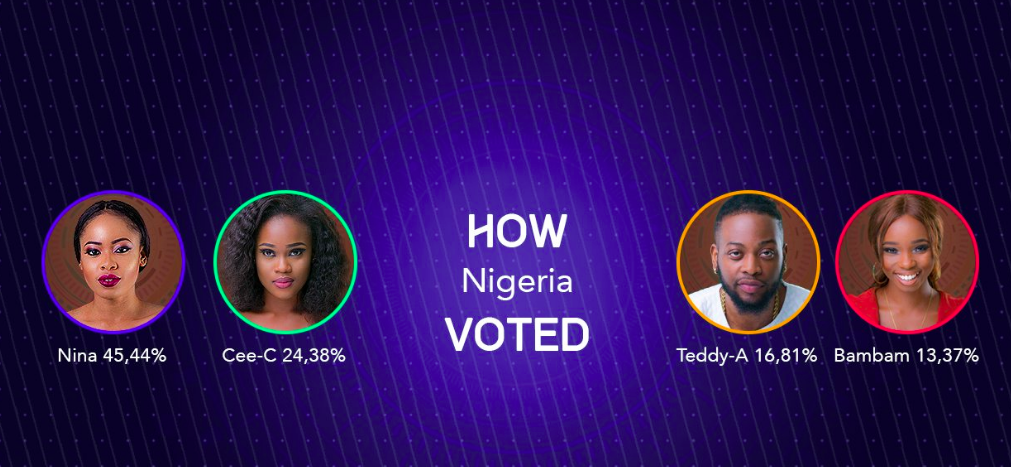 And that, folks, is how they both left the Big Brother Naija house.
See the moments both of them were evicted, plus the cut when Teddy A was in tears.
https://youtu.be/yt3HfCOXX8Q