A long list of movies where released this year in all genres of movies, action, comedy, animation and lots more. Although some where poorly produced, some where over hyped and when they got released, they turned out to be… oh well, you know the rest of it. These are a list of the best movies produced in 2018;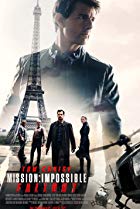 Mission: Impossible – Fallout
An awesome and exciting action thriller that really has stand to be one of the greatest MIP we had in a long time. Seriously I do think this is something special. I have seen this film four times and to me it does belong in my top 10 Best movies. It is highly entertaining and filled with so much awesome scenes that I will continuously look back and see just how much fun you can have with a film like this. The third act does fall apart, at least to me, instead it keeps the momentum going with so much mystery to keep you on edge and does not let up. Again I will say that Tom Cruise will always be one of the greatest action movie stars with so much heart and passion that no matter what his personal views are he will always be one of my favorites. He is so bad ass in this film. Ethan Hunt and his IMF team, along with some familiar allies, race against time after a mission gone wrong. It made a gross $220.16M.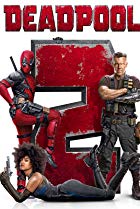 I will try my best to not sound hyperbolic or even over selling this movie, BUT to me this is by far if not the best superhero movie of all time but to me it is my favorite. Only really two problems most of the jokes feel outdated which they could have been better and my other compliant is a selfish one that I just wished that it did set up what is coming next. But again that is a selfish reason. Anyway tho I am in love with this film so much because it is so funny and so extremely fun to watch Ryan Reynolds being this character throughout the whole film which it really did put a huge smile on my face just to see a blast of an actor take this role and make it his own. The whole cast deserves a round of applause because this film does not work unless the supporting players bring their A game. Which they did. Just try to understand when I say that this is the best superhero movie of all time comes down on my love of the character and action films. Action films like this are awesome and David Leitch also did an amazing job. The physical gags are beyond well thought out and when the awesome cameos happen it is beyond awesome. With a gross income of $324.23M.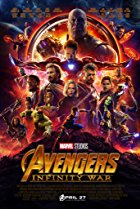 What is there really to say. Seriously this is an awesome adventure full of surprises. Except let me say one thing:
THOR IS AWESOME. BEST SCENE IN THE WHOLE FILM. I LOVE THOR IN THIS MOVIE.
The action however is extremely well shot and camera work that is amazing to watch. This is an adrenaline thrill ride that is awesome and I can't wait to see the next film. Although they left us in a bit of confusion and big suspense at the end. Gross: $678.82M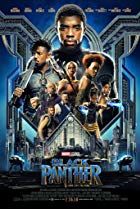 This is an important movie. I know it is a comic book fun action film, however I think that Ryan Coogler and company have made some really interesting points we are seeing in today's world. With me being older to understand and recognize the importance of a filmmaker's intention to have something to say it is incredible to watch. Honestly I get it people don't want to politics in movies but to me as I got older I find those moments as a better way to watch any movie. No matter what this is one kick ass fun flick. The acting is great, the high octane action ramps up to a 11 for a pleasant viewing, and just like all the Marvel movies it is really funny. Go see Black Panther for not only the pure fun you get from watching these incredible actors, the direction being sharp, and the music is spot on. But go see it for the discussion that this movie will have. It makes points for us to talk about it so we can move on and learn from the past.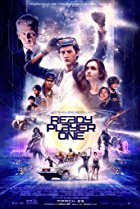 I am not a child of the 80's. Or even a nostalgic individual who can understand every reference. But I do love movies of the 80's and music of the 80's this movie is a perfect balance of 80's action and today's shock and awe that today audiences are craving for. This movie has an excellent opening action sequence that it puts this movie in the mood that is missing from the MCU. The tone is taken serious and the situation that our lead character is in we can not take our eyes off the screen. This movie is so much fun and excellent source of adrenaline filled non stop adventure. My only complaint is with Wade's relatives not being part of his story as much as it is in the book. Because you need that emotional impact in the movie. This movie did the book justice for me. I love it.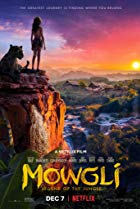 Mowgli: Legend of the Jungle
A human child raised by wolves must face off against a menacing tiger named Shere Khan, as well as his own origins. Okay chill, am an adult but this movie is just epic and its visual effects of animals talking and more fun; singing.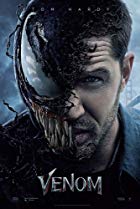 When Eddie Brock acquires the powers of a symbiote, he will have to release his alter-ego "Venom" to save his life. This movie featured a lot of funny scenes despite its intense action scenes. The concept of venom used in this movie was far better than that used in Spider man.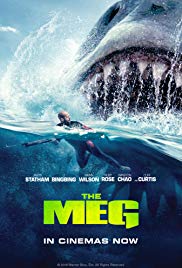 After escaping an attack by what he claims was a 70-foot shark, Jonas Taylor (Jason Statham) must confront his fears to save those trapped in a sunken submersible.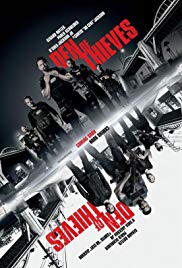 A gritty crime saga which follows the lives of an elite unit of the LA County Sheriff's Dept. and the state's most successful bank robbery crew as the outlaws plan a seemingly impossible heist on the Federal Reserve Bank. This is the best and the most creative heist I have ever heard, seen or watched, so creative and smart.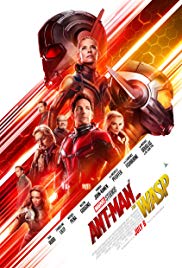 As Scott Lang balances being both a Super Hero and a father, Hope van Dyne and Dr. Hank Pym present an urgent new mission that finds the Ant-Man fighting alongside The Wasp to uncover secrets from their past.
There guys! Although there is a lot of amazing movies released this year such as; Rampage, Equalizer, The First Man and lots more.