Right now, the question on every BBNaija housemate's mind is, "which of the 'evicted' housemates are coming back"?
For those who missed the live show, these are the 5 things that happened.
Ese, Bally, then Jon and Bisola
After Emma Nyra completed her performance, Ebuka asked Ese and Bally to leave the Big Brother house. Jon and Bisola followed suit after the break, and they all waited at the arena.
The real eviction that is actually fake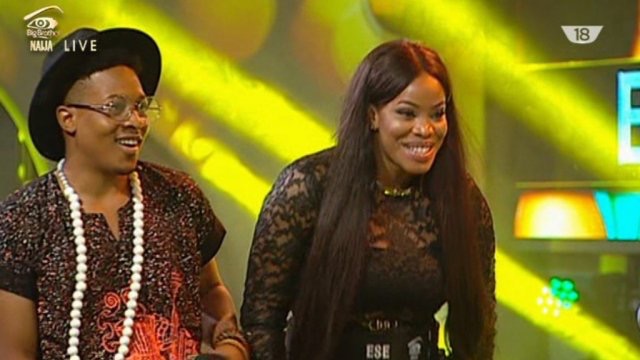 We do not know why Bisola cried so hard, but that's exactly what she did when Jon and Ese were finally evicted from the BBNaija house. We must say that they would be sorely missed, after 2 very eventful weeks of being excellent fake housemates.
The Bisola and Bally Vacation
Bally has a green card he could use to save himself from being nominated, while Bisola won immunity at the live-show game last weekend. So, while the other housemates are wondering what is happening, they are both on 'holiday' at another section of the house.
A game of luck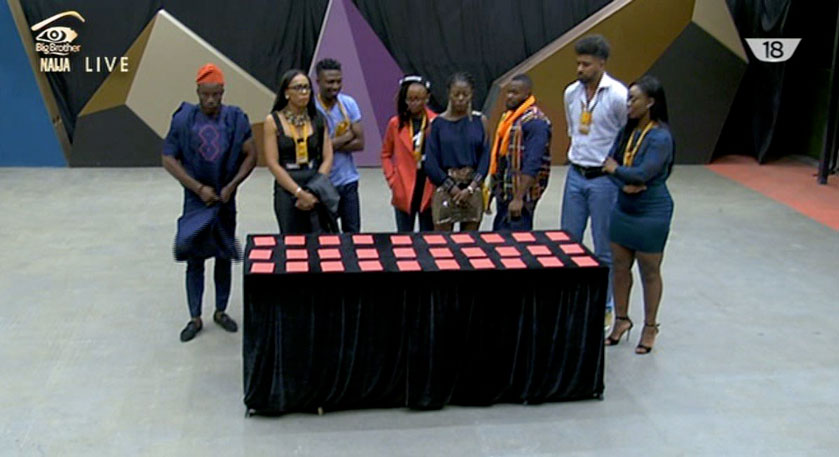 When the housemates were asked to proceed to the arena, they thought they were going to meet the 'unevicted' housemates. But they met red envelopes on a table instead. According to Ebuka, the envelope is replacement for the live nomination show tomorrow, so Housemates were asked to pick one each. Unfortunately, they all picked 'nominated', so, this week, only the head of house would be immune from possible eviction.
E don be
We don't know what Big Brother has in store for the housemates, but whatever it is, the next couple days are going to be interesting. The hustle to be next head of house would also be mad tomorrow. The real meaning of #BBNaijaSeeGobe is now beginning to sink in.