Many may not know this but the current Super Eagles Captain, John Mikel Obi actually signed for Manchester United on 29th April 2005 for £4million and was given the number 21 jersey.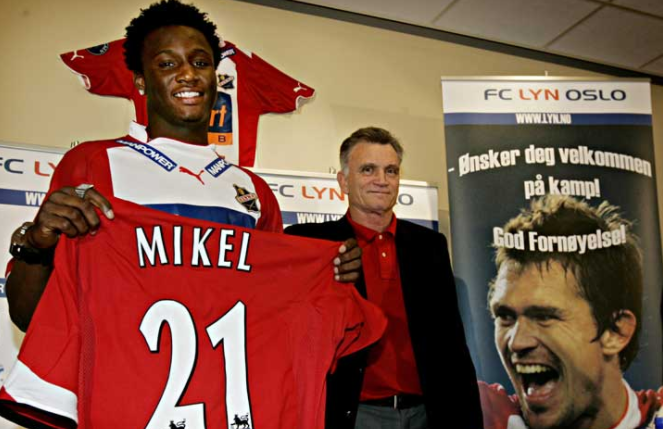 After a legal battle and intervention from FIFA on 2nd June 2006, Chelsea reached a deal with Lyn Oslo and Manchester United for his services after parting with £16 million.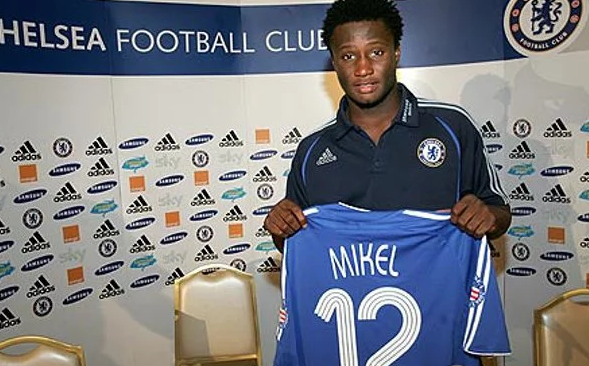 After a successful career at Chelsea spanning 10 years, 374 appearances and 11 trophies, we look back at 10 moments that defined Mikel's time with the Blues.
First Appearance
Mikel made his first appearance for the Blues in the UEFA Champions League game against Levski Sofia on 12th September 2006 and the rebound from his saved shot at goal was met by Didier Drogba. That should also count as his first assist right?
First Goal
Mikel's stunning volley against Macclesfield Town in the FA cup exactly 10 years ago today was his first goal for Chelsea, as the Blues thumbed them a whooping 6-1 to move to the 4th round of the competition.
First Red Card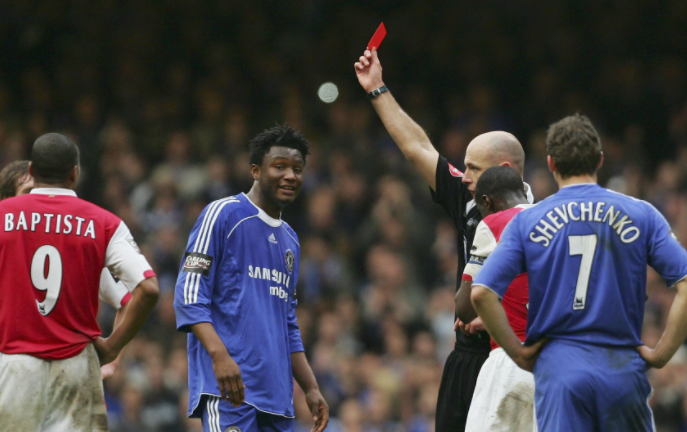 In the League Cup final in 2007, substitute Mikel Obi was sent off for the first time in a Blue shirt after clashing with Kolo Touré. The incident was followed by a huge fracas where Touré and Emmanuel Adebayor were also sent off, Cesc Fàbregas and Frank Lampard were booked and Mourinho and Arsène Wenger were involved in a scuffle on the pitch. One word: damn!
First Trophy
The first winner's medal of Mikel's Blue career came in the 2006-2007 League Cup against Arsenal where he was also, unfortunately sent off. I don't know why this is funny.
First Premier League Goal
The long awaited first EPL goal for Mikel came after 6 years, in a 2 – 0 win against Fulham, on 21st September 2013.
Milestone Appearance
On Boxing Day 2015 against Watford, in the first game of Guus Hiddink's second spell in charge of the Blues, Mikel came on to become the 21st player to make 350 appearances for Chelsea. Legend!!!
First Individual Award
Mikel was named Chelsea Young Player of the Year for 2007 after an impressive start to his Blue career.
First Premier League Trophy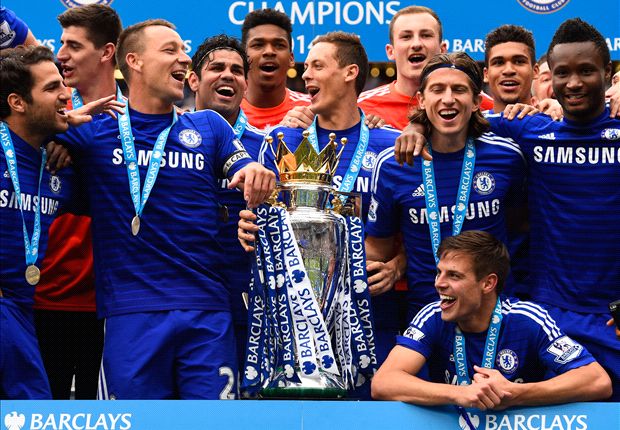 The 2009-2010 season saw Mikel lay his hands on his first EPL title. A trophy even the legendary Steven Gerard of Liverpool never touched. (Sorry, I didn't really want to bring Steven into this)
First Champions League Trophy
Mikel had the best night of his Chelsea career as he played the full 120 minutes in Munich, when the Blues claimed the Champions league trophy against a relentless Bayern Munich side and became the first London team to win a champions league. (This is not a sub at Arsenal)
PS: Notice the Rashidi Yekini tribute on his under-shirt? Class!
Last 90 Minutes Appearance
If only we knew that the game against Crystal Palace was going to be his last full 90 minutes appearance in a blue shirt, we would have celebrated him more. Anyway, with the arrival of Nemanja Matic and Ngolo Kante, chances for a full game diminished and the club announced they will not renew his contract on expiration in 2017.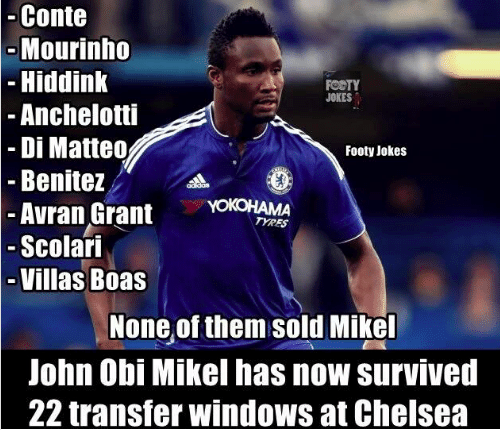 "Manager Go Manager Come, Mikel still remain".
Mikel's 10 year spell at Chelsea saw him play under 13 successive managers and survived 22 transfer windows. But Alas! All good things come to an end as he joins Tianjin TEDA today, the 6th of January 2017.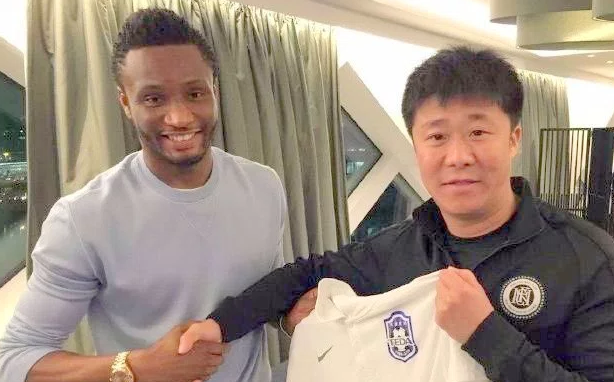 We wish John Mikel Obi all the best in his future career.