Yemi Alade and Tiwa savage are just like the Nigerian version of Nicki Minaj and Cardi B. They are likely the top best female artist in Nigeria, Yemi Alade has a lot of viral tracks and awards to her name, she has travel across countries to perform. Tiwa Savage on the other is also a great Icon who has performed alongside great artist including Beyonce and lots more, she also has bagged a lot of awards, She is the first female to win the MTV best African Act in 2018. They kept to themselves for quite a long time, staying out of each other's hair until Yemi Alade pulled the first trigger. Here is a brief breakdown of how it all went down;
It all started after Tiwa Savage posted a throwback picture of herself on stage revealing her backside and also another picture of her showcasing her behind in a hot and saucy outfit.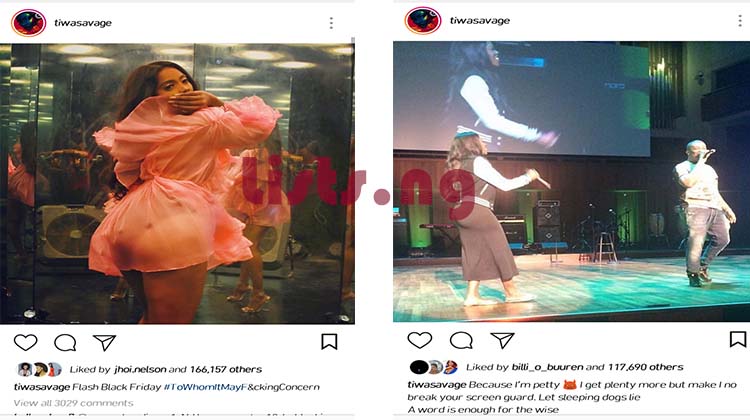 Then I guess it struck Yemi Alade's nerve and she took it to her timeline "stop increasing your yn**h in your pictures! you know you are straight like "I" embrace your real self ! Ahh ahh. Deceiving fans up and dan". Although in her defense, she never referred to anyone directly.
Tiwa savage got pissed by this post and gave a clap back at yemi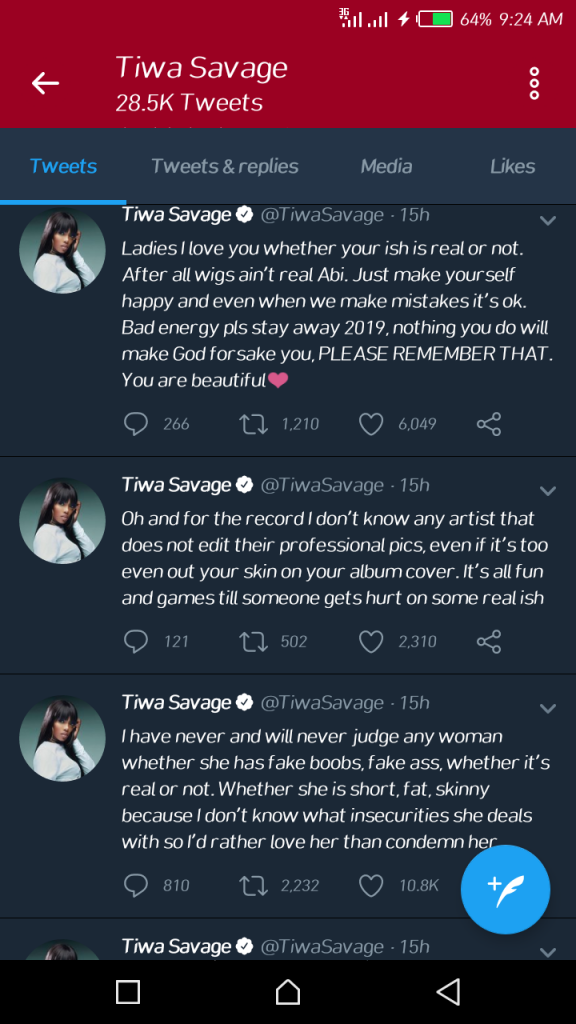 It took no long time for Yemi Alade to apologize for her post about her body shaming.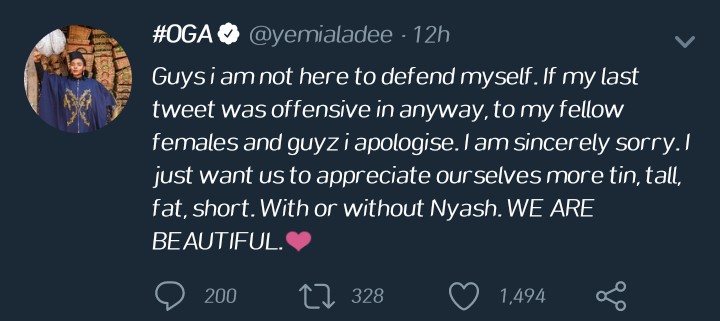 This was pretty much an intense but short battle, but it was fun despite that.