Are you traveling to Russia for the World Cup? Check out 7 things you should have before you get to the Nigerian airport.
Passport and FIFA Fan ID
This is all you need to go into mother Russia for the world cup. Seems bogus starting with this, but a lot of people still believe they need a Visa. No, the Fan ID – gotten after you buy a match ticket – is all you need to enter the country. So yeah, you too can come here.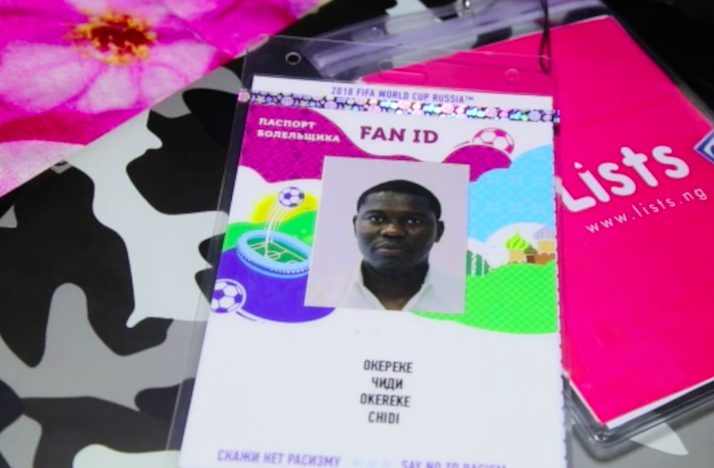 Match ticket/Hotel reservation print out
While all you need to get cleared for Check-In are your Passport and FIFA Fan ID, it is sad to say that a lot of our Airport officials are looking for ways to make passengers part with hard earned money. Don't fall victim. Carry required and unrequired documents along. This includes Match tickets (printout) and Hotel Reservation details. Put them to shame.
Thick clothing
While it is summer here, and the locals believe the weather is hot, for a Nigerian, the weather is cold; as cold as (if not colder than) Jos. So, pack light and heavy. Carry your normal summer clothes, but also pack jackets, for when it is cold – which is almost every time.
Bank Card
A lot of places have card machines, so you can pay for transactions with your card. Just confirm from your bank that you can actually use that card abroad and have them profile it for abroad travel. You will be charged per transaction on your Naira card though. If you have a domiciliary bank account, it will make life easy for you. There are no extra charges on transactions, and the fluctuating Naira exchange rate will not affect you.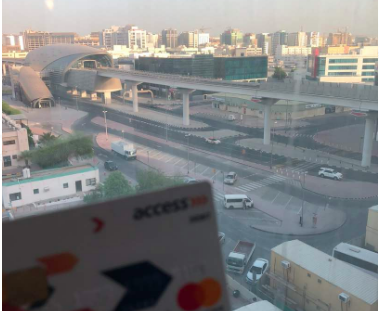 Cash
Ah well, you didn't plan to bring Naira here, did you? Come with dollars – it is the most popular currency in the world, and there are lots of places you can change them to Rubles, the Russian currency. If you are getting dollars from BDCs, try to ensure they are not stamped/marked or blemished in any way. The first place I changed money, they removed 8 rubles from every dollar, because the mallam that gave me dollars stamped them. The second place I went to had no issues with the stamp, but they collected a commission of 300 rubbles (about $5) for the entire transaction.
Food
If you cannot stay without Nigerian food for a long time, you may want to pack some. If you're staying in an apartment where you can cook, even better. Come with your noodles, dried fish, etc. If not, burger, chips and expensive spaghetti at malls is your portion.
Adapter
Russian sockets are set up like the image below, so if you can find an adapter like the labeled one, buy it. Buy an extension box too. You will need it. The adapter costs about 500 rubles here, so if you'd rather buy here, cool.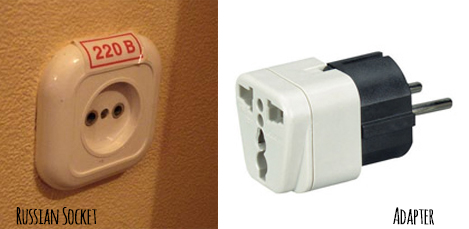 Nigerian identity
Could be your Nigerian jersey or a lapel pin, or a hat, or a flag. Whatever it is, just take something Nigerian along with you.
Translator
Download the Google translator app, and begin learning some of the common words. This will help in your communication with people. Important words include:
Hello – Здравствуйте – Zdravstvuyte (pronounced Zdrastrustya)
Thank you – спасибо – spasibo (pronounced spasiba)
Sorry – Прости – Prosti (pronounced presti)
My name is … – меня зовут – menya zovut (pronounced meenya zavut)
Can you assist me?
I don't speak Russian
Where can I get food?
Etc. Oya, start practicing.