The Times Higher Education just released their World University Rankings for 2021 which includes more than 1,500 universities from 93 countries and regions.
The University of Cape Town is the highest ranked African University and sits pretty as the 155th best in the world. South African universities dominate the region of Africa with five schools on the top 10 list.
See the full list below.
1. University of Cape town, South Africa
The University of Cape Town is a public research university located in Cape Town in the Western Cape province of South Africa. UCT was founded in 1829 as the South African College making it the oldest higher education institute in South Africa. UCT consists of 57 departments organised in 6 faculties and the multidisciplinary Centre for Higher Education Development. UCT is the highest-ranked African university in the QS World University Rankings, the Times Higher Education World University Rankings, and the Academic Ranking of World Universities, and its Commerce, Law, and Medicine Faculties are consistently placed among the hundred best internationally. It is the only African member of the Global University Leaders Forum (GULF), within the World Economic Forum, which is made up of 26 of the world's top universities.
2. University of the Witwatersrand, South Africa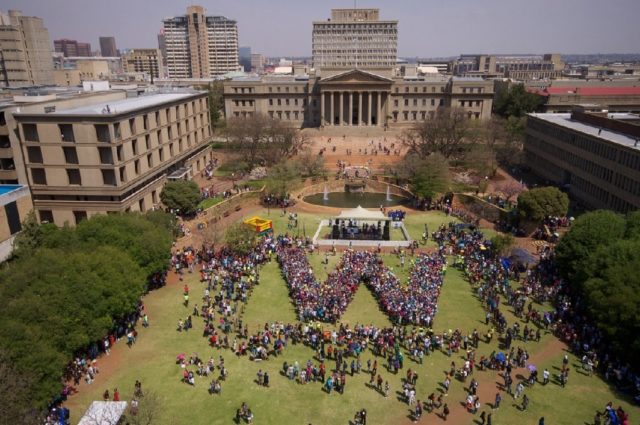 The University of the Witwatersrand, Johannesburg, commonly known as Wits, is a multi-campus South African public research university situated in the northern areas of central Johannesburg. The university has an enrolment of 40,259 students as of 2018. The university is divided into five academic campuses and consists of five faculties: Commerce,Law and Management, Engineering and the Built Environment, Health Sciences, Humanities and Science.Wits was ranked as the top university in South Africa in the Center for World University Rankings (CWUR) in 2016.
3. Stellenbosch University, South Africa
Stellenbosch University is a public research university situated in Stellenbosch, Western Cape province of South Africa. SU is home to ten faculties spread across five campuses. The school has more 32,000 undergraduate and postgraduate students, which include over 4,000 international students from 100 different countries. The University has about 3,300 full-time staff members and 352 postdoctoral fellows.
4. University of KwaZulu-Natal, South Africa
The University of KwaZulu-Natal is a university in the province of KwaZulu-Natal in South Africa. It was formed on 1 January 2004 after the merger between the University of Natal and the University of Durban-Westville. The university consists of four colleges, which are in turn made up of several schools. The university is made up of five campuses which partially correspond to its managerial and academic divisions
5. Aswan University, Egypt
Aswan University was established in 2012 and is located in Aswan Egypt. In 2012 Aswan University was constructed as a governmental university by the presidential decree no. 311 of 11th of June 2013 and it now included 15 faculties. The university main campus is located in Sahary City, Airport Road which occupies 400 acres.
6. Durban University of Technology, South Africa
The Durban University of Technology is a University in KwaZulu Natal, South Africa. It was formed in 2002 following the merger of Technikon Natal and ML Sultan Technikon and it was initially known as the Durban Institute of Technology. It has five campuses in Durban, and two in Pietermaritzburg with approximately 33,932 students as of 2019. The University is one of 5 technical institutions on the African continent to offer Doctoral Degrees.
7. University of Ibadan, Nigeria
The University of Ibadan (UI) is a public research university in Ibadan, Nigeria. UI was founded in 1948 as University College Ibadan, an affiliate college of the University of London. It became an independent university in 1963 and is the oldest degree awarding institution in Nigeria. Currently, UI comprises thirteen faculties, including Social Sciences, Agriculture and Forestry, Education, Veterinary Medicine, Technology, Law, Public Health and Dentistry. UI also offers Postgraduate studies, and their Postgraduate School is the largest in Africa. The famous UI zoological and botanical gardens which is located inside the school serves as a safe haven for endangered animals.
8. Makerere University, Uganda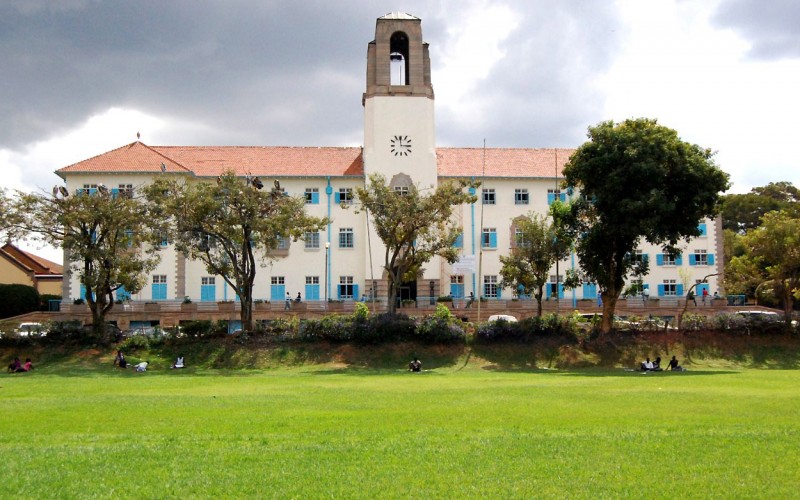 Makerere University, Kampala is Uganda's largest and oldest institution of higher learning. It was first established as a technical school in 1922, and became an independent national university in 1970. Makerere University has student body of around 38,000 and comprising 10 constituent colleges, spread across 3 campuses. The university's gender equality strides which is highlighted by initiatives such as the Female Scholarship Foundation, which helps women from disadvantaged backgrounds into higher education, have achieved global recognition, from the Government of Sweden, among others. In the 2020 U.S. News & World Report ranking, Makerere is the highest-ranked university in sub-Saharan Africa outside of South Africa.
9. Mansoura University, Egypy
Mansoura University was founded in 1972 in Mansoura city, Egypt and is one of the biggest Egyptian universities. Mansoura University's main campus is located in the city centre and is comprised of 15 faculties, as well as three large accommodation complexes, a student hospital, restaurants, a dining hall and a well-equipped sports complex. The university is known for its medical facilities, with nine major hospitals and medical centres including a children's hospital, a Medical Experimental Research Centre (MERC) and a Urology and Nephrology Centre which is the largest of its kind in the whole of Africa.
10. Ferhat Abbas Sétif University 1, Algeria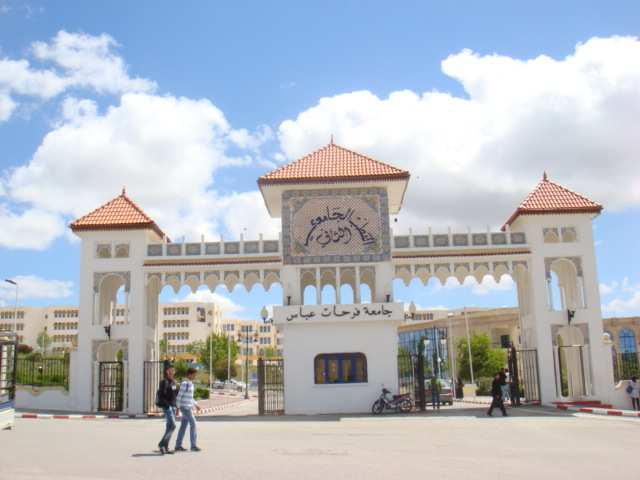 The University Ferhat Abbas of Setif is a university located in Setif, Algeria. It was founded in 1978. The university was divided into two institutions in 2011, with Ferhat Abbas Sétif University 2 dedicated to law and political science, humanities, literature and languages. Ferhat Abbas Sétif University 1 operates eight faculties – offering a total of 141 degree courses, 39 research institutes and a experimental farm – from three campuses.
Source: Times Higher Education