UFC fighter Israel Adesanya on April 13 became the interim UFC Middle Weight Champion, making him the second Nigeria in just two months to claim a UFC belt. The two fighters join Anthony Joshua in the list of Nigerians with world recognized tittles in boxing or mixed martial arts.
Nigerians in diaspora are definitely making waves around the world, not only in sports but also in music, literature, film etc. We Nigerians love our own, whether homegrown or in the diaspora, we take pride in their achievements.
These are six Nigerians in diaspora making us proud at the moment
Anthony Joshua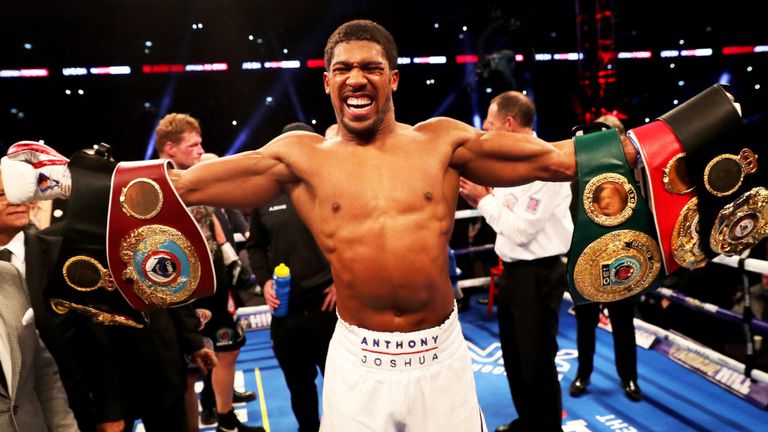 Anthony Oluwafemi Joshua is a British-Nigerian professional boxer and current unified world heavyweight champion with three of the four major championships in boxing. Joshua also has an Olympic gold medal which he won at the 2012 London games. Joshua has never hidden his love and admiration for his Nigerian heritage, having spent some of his early years in Nigeria as a boarding school student at Mayflower school, Ikene. He has a tattoo of the map of Africa with the map of Nigeria highlighted.
Kamaru Usman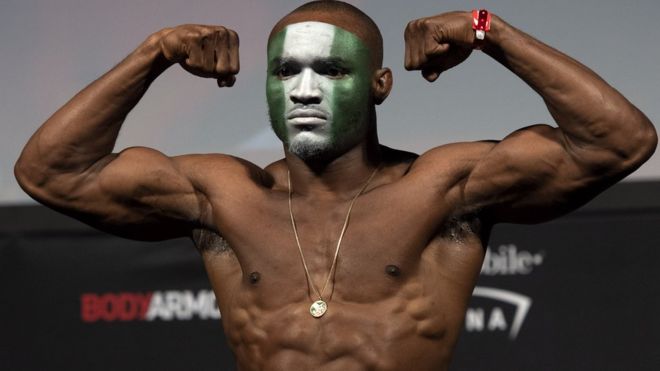 Kamarudeen Usman a.k.a. "the Nigerian nightmare" was born in Auchi delta state, Nigeria. His family immigrated to the United States when he was eight years old. Usman fights in the Ultimate Fighting championship (UFC) where he is the current UFC welter weight Champion, which he won in march 2019. Usman is a proud Nigeria. He has done interviews in pidgin English, referencing the food and culture.
Israel Adesanya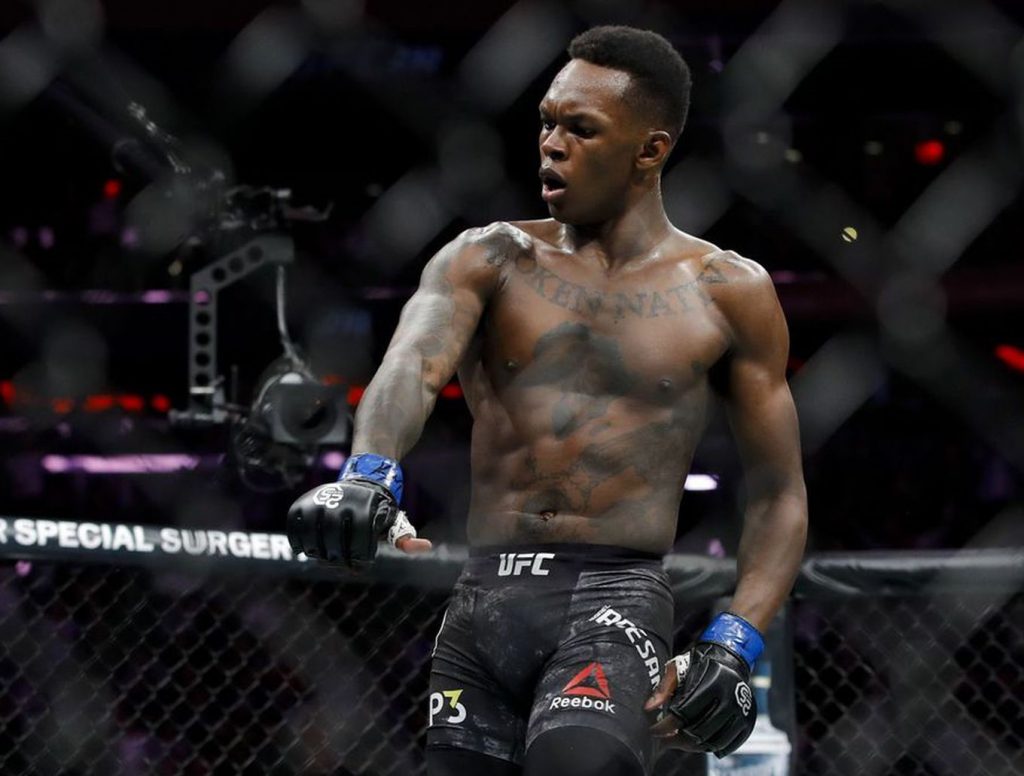 The last style bender, Israel Mobolaji Adesanya is is the new interim UFC middle weight champion and the man of the moment. Confident, talented and skillful, Adesanya exudes confidence only a Nigerian can have. He was born and raised in Lagos, Nigeria before moving to New Zealand at he age of 13. Not much was known about Adesanya until he burst into the UFC scene in 2017. Adesanya speaks and understands Yoruba fluently and is definitely flying the Nigerian flag along with Usman in the UFC.
Chiwetel Ejiofor
Chiwetel Ejiofor was born in London to Nigerian parents. Ejiofor has built a very successful career as an actor, getting an Oscar nomination for his role in 12 years a slave. He made his debut as a director in the Netflix original film The Boy Who Harnessed the Wind, which has received several positive reviews from audience and critics. Ejiofor is also set to voice Scar in the live action remake of Disney's Lion King.
Yvonne Orji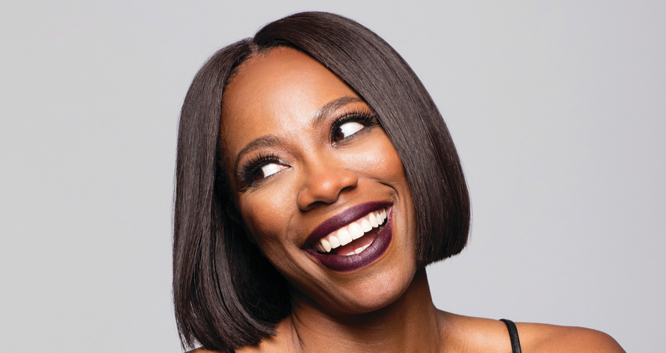 Yvonne Orji was born in Port Hacourt, rivers state, Nigeria, and grew up in Maryland, United states. She is best known for her role as molly in the acclaimed HBO show Insecure.
John Boyega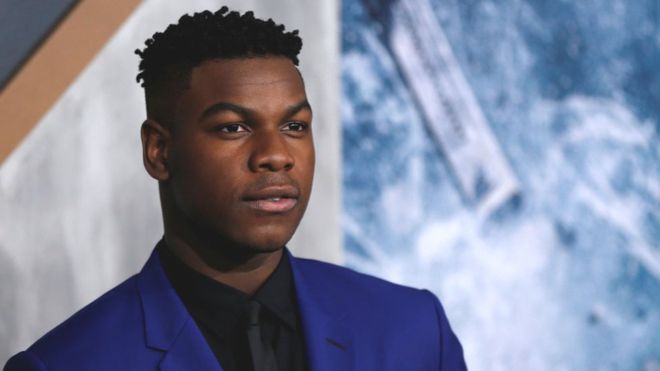 John Adedayo Adegboyega has had a meteoric rise to stardom but still maintains his passion for his Nigerian heritage. John Boyega has stared in several acclaimed films, including his role in two Star wars films and another in a third installment to be released later this year. Boyega also produced and stared in 2018 Pacific Rim Uprising