Tuface may have canceled (his part of) the IStandWithNigeria protest, but it did not stop it from happening as many Nigerians shunned the Monday hustle to go protest this government's inefficiency in the streets of Lagos, Abuja and other cities. As Nigerians from all demographies took to the streets, many chanted, many danced, many carried placards with their messages to the government. We have selected the 15 most touching ones we've seen.
Don't forget to share.
15. Two in One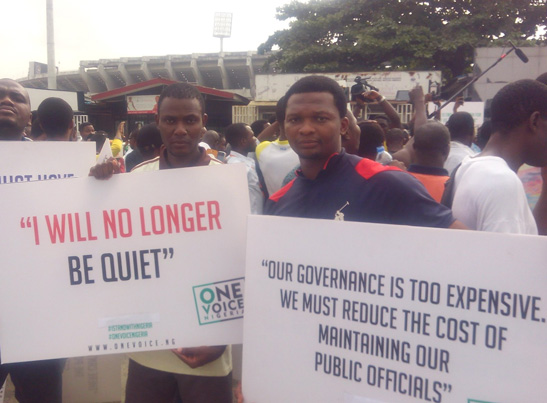 Because government officials are too expensive, we will no longer be quiet.
14. Nigerians deserve better. Simple and short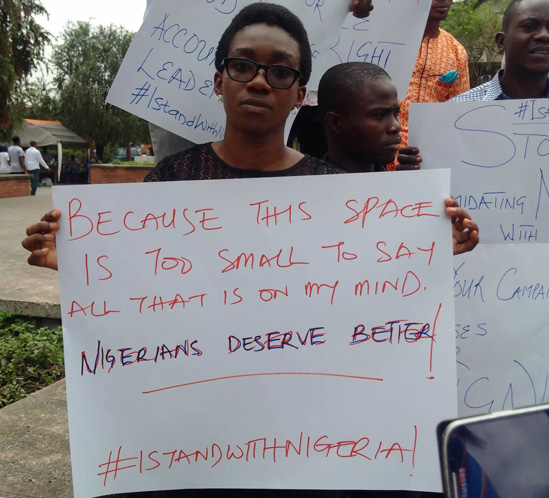 13. Price of everything has increased, except salary