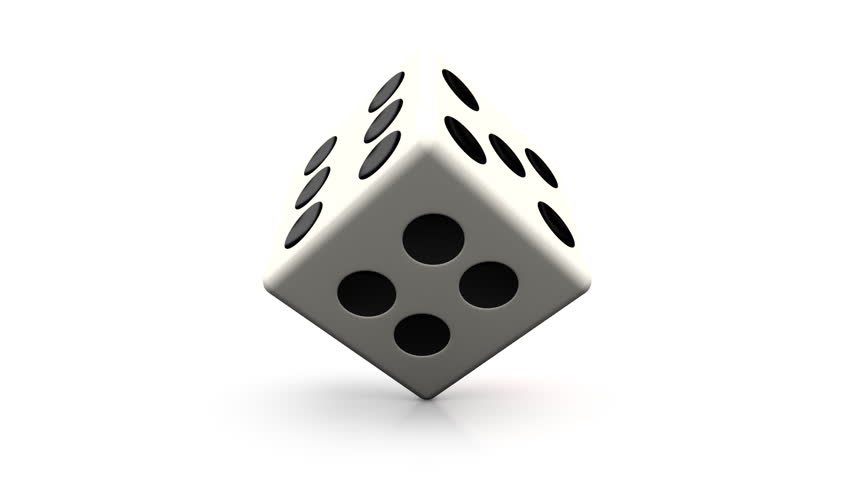 The whole Final Destination franchise is predicated on the premise that while the protagonist might have premonitions and make moves to forestall or even prevent them, what was always meant to happen is still going to happen — the mode might just be different. This is why I posit that life that is going to spoil will find a way to spoil, gambling might just catalyze the process.
As we are all aware that *sports is practically an euphemism for football in Nigeria, I will use the words "football" and "sports" interchangeably throughout this piece. Clicking down the options on betting websites, one would see an interestingly diverse range of options one can bet on and many Nigerians indulge heavily.
There are many takes; religious and otherwise, as regards gambling and the exposé on betting in Nigeria here and here by the guys at benjamindada.com provides a balanced view.
The puritanical submission is that it shouldn't be allowed in society, but we are not puritans, are we? Just like cigarettes, the revenue it generates for the government will never let it be outlawed. As we have all come to terms with our capitalist reality; one in which the morality of an act takes second place to the perks of such acts, we must find some silver clouds to go with the black linings of sports betting. This is why I have created a list of the upsides (positives) of sports betting. Enjoy.
1. LESS DIEHARDISM: The biomechanics of football fandom is, at once, one of the simplest and also the most twisted things you will come across. You see fans using possessive pronouns like "my" when referring to a football club.
Like all normal human beings, I am also a Manchester United fan and one of the more amusing banners I've seen at Old Trafford is: "United. Kids. Wife – In that order"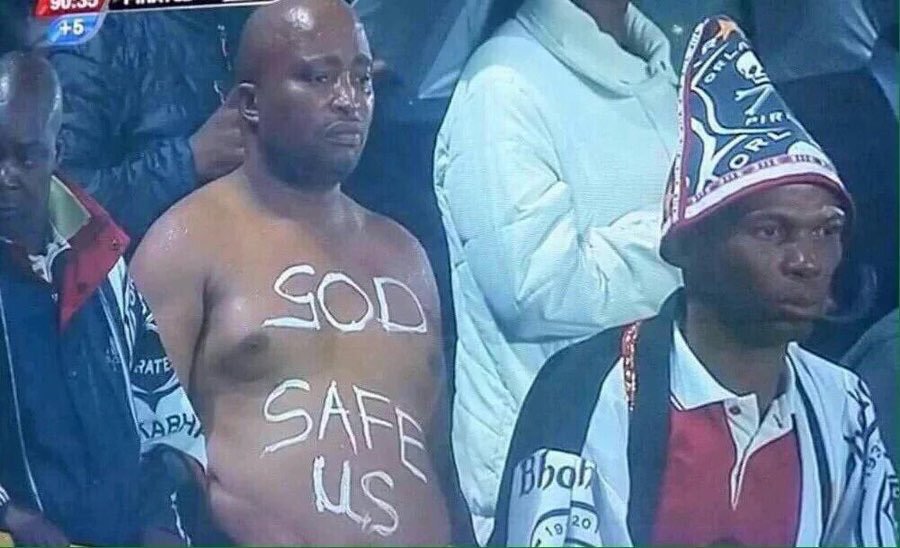 With the advent of accessible sports betting, every fan seems to resonate less and less with the we-die-here rhetoric. Just watch, support your team, enjoy its victories and seek to make money when defeats are inevitable. A consummate gambler has no problem with such objectivity.
When you use the same medium to seek odds and tips, you realize that no matter where your allegiances lie, yous are cut from different parts of the same cloth. This births a palpable mutual respect that has lessened diehardry in the average bettor.
As you realize there is more to life than bragging about unflinching support for a team/athlete, when someone says things like "we die here," the response of someone who's expecting to make money from an unredeemed ticket would be "you and who?!"
That's a good thing.
2. LESS HOOLIGANISM: In a league match which took place in Kaduna circa 2008, ex-player and veteran coach of the Nigerian league, Kadiri Ikhana was badly stabbed in the leg by rabid fans.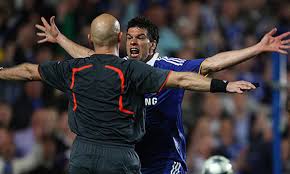 After several weeks of treatment and physiotherapy, his leg was repaired but he would end up walking with a limp for the rest of his life. There have been many more instances of hooliganism and violence in the Nigerian league that has resorted in a myriad of fines and punishments over decades.
Also, you might have heard that between 1985 and 1991, English clubs were banned from European competitions due to the Heysel stadium disaster. At football games, the adrenaline overflow often comes with aggression.
Across continents, you see many fans who think their love for a particular club is more than the other fan and this is usually demonstarated with varying levels of unreasonable displays of allegiance; usually through violence.
These days, accessible football betting has skewed the display of football loyalty (to a particular club) from brazen idiocy toward contemplative longing for greenery of betting tickets. No one wants to die needless deaths at stadia when they can simply accrue needless debt at betting houses. Win-Win
3. KNOWLEDGE OF GEOGRAPHY: Without prior knowledge or preparation of any sort, what topics can you deliver thirty-minute lectures on? It would be geography for me. I took an interest in these things quite early in life, but for many others, their knowledge of geography was birthed by their betting exertions.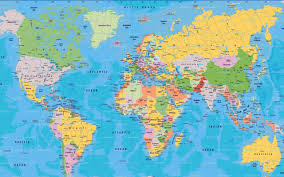 I don't like tagging anyone with the appellation "illiterate," but contextually, the roadside vulcanizer who has never been to school knows Montevideo, Marrakech, Makurdi, Melbourne, Monaco, Munich, Monchengladbach, Makhachkala (and I didn't even have to google that one!) , Maiduguri, Maastricht, Milan, Malaga, Malmo. The things that the search for odds will let you know ba? Even if you will never get there physically, your search for odds will take you places.
You that you're literate, where is Minsk? Where?? You see your life?
4. HOPE:
"money slow to enter,
money quick to go,
where money dey enter?
I don't know (I don't know o!!)"
The quest for financial freedom is a timeless topic that has always had peoples' attentions. Ah-mean, who doesn't want to know about how to breakaway from poverty and never return there.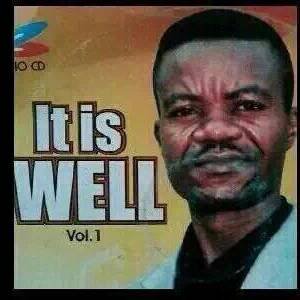 Whilst many who peddle such knowledge will never recognize gambling as an avenue for making money on a consistent basis, the average punter has no regard for your point of view, and I'll tell you why with the help of the simplistic mathematics they do.
The stake (money) is multiplied by the odds provided by the bookmakers. When these odds are combined, and a sum is wagered on the odds, the money is multiplied when the punter wins. For example, a N500 wager will fetch N2,000 on a ticket with "four" odds. However, the average gambler combines outcomes from many games in an accumulator and the house usually wins – because football is a game of fine margins and tickets almost always cut. The hope that tickets will come has kept many people going. Flawed logic? Yes. But it works. Temporarily.
5. EMPLOYMENT: I had a friend who would bathe on a Tuesday afternoon, wear a Lautech-standard, obnoxiously-starched shirt on gator-bearing chinos and go to the junction to buy credit before eating bread and beans and heading back home.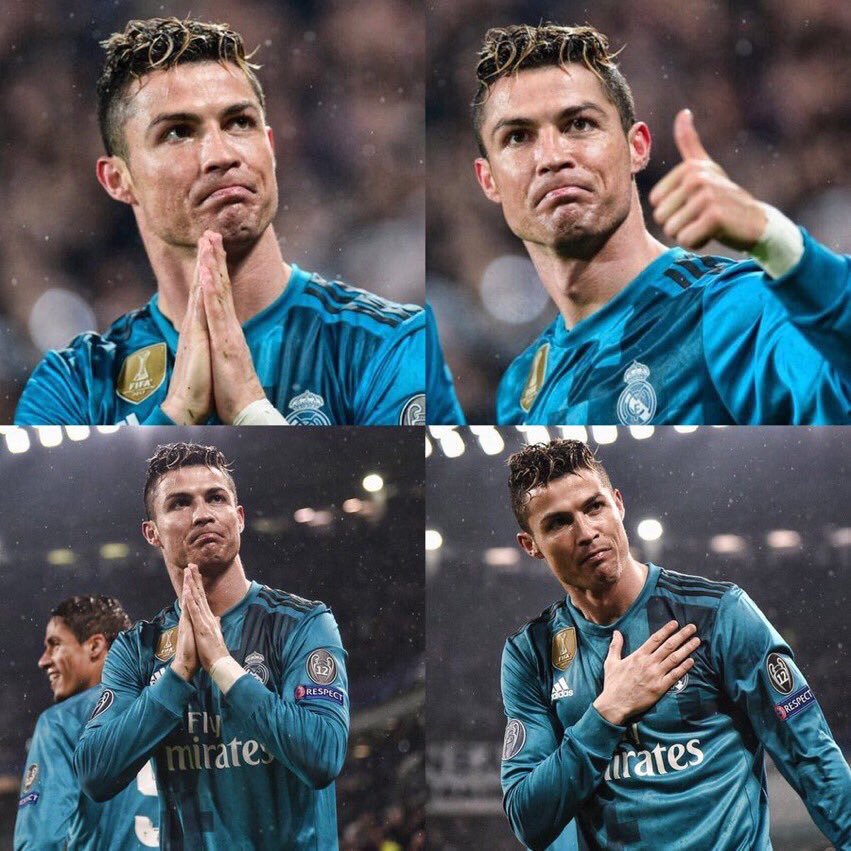 The sad reality is that many people in Nigeria do not have jobs and the gambling industry provides tentative sources of gainful/gainless employment.
For those ready to take advantage of opportunities, there is a number of money-making ventures (asides betting) that one could undertake in the industry. That's the last and possibly the most important positive aspect of sports betting.
Bet responsibly if you must.