Being a good person is like goalkeeper. No matter how many goals you save, people only remember the one you missed.
A player plying his trade between the sticks is obligated to possess intense mental strength and focus during the game since any simple error is most likely to end up in a goal. However, even though there's no denying that the said position requires profound mental and physical input, the goalkeepers are not generally blessed with the deserved acclamation and accolades.
On the best goalkeepers in the world, 2019. Many football fans may not realize the significant roles goalkeepers play but this doesn't conceal the fact that goalkeepers are very important and can save their teams from conceding unnecessary goals. Basically, goalkeepers are not meant to do the job of goal-scoring but their presence makes it difficult for opponents to score goals easily. (Best Goalkeepers In The World).
There are a significant number of brilliant goalkeepers in the world and this raises a critical issue as to who are the best goalkeepers in the world. In this regard, we have compiled a list containing the Top 10 Best Goalkeepers in the World in no particular order.
Top 10 best goalkeepers in the world 2019
JAN OBLAK (ATLETICO MADRID)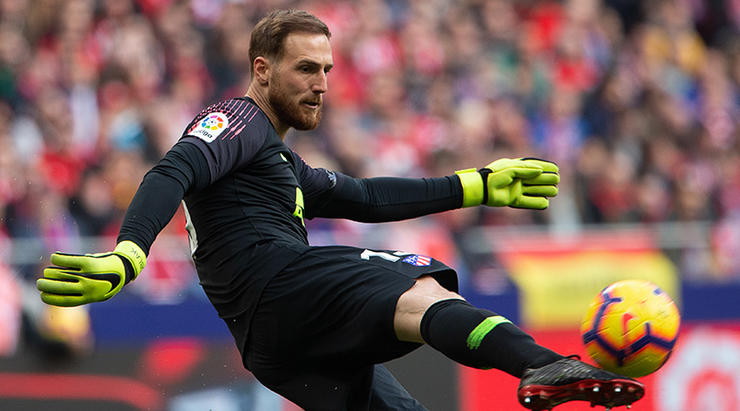 Much is made of Atletico Madrid's vaunted, stubborn defensive line, but behind them is an equally capable, world-class performer between the sticks.
When teams finally manage to squeak a little space to shoot against Los Colchoneros, they then have to face up to the task of finding a way past Jan Oblak. The Slovenian giant represents a hulking presence on the line and has the kind of reflexes many can only dream of.
Certain sequences of play that he produces defy belief; springing from spot to spot, he's able to reel off triple-save moves that will blow your mind—like this one against Bayer Leverkusen this season.
Atletico boast the best defensive (goals conceded) record over the last three seasons of any La Liga side, and Oblak's been as crucial to that as any one defender.
2. DAVID DE GEA (MANCHESTER UNITED)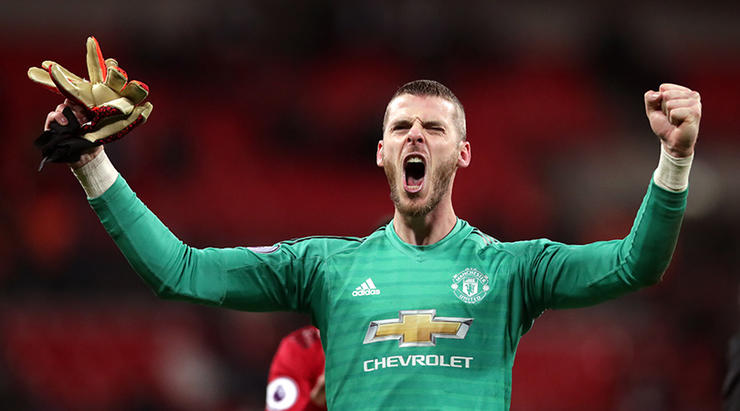 There are plenty who believe De Gea to be the best goalkeeper in the world, and with performances like those against Tottenham in 2018/19 and Arsenal in 2017/18 – the latter a genuinely match-winning, 14-save display – it's very difficult to argue against it.
During a half-decade of flux at Old Trafford, De Gea has been their only constant: an outstanding performer no matter who he plays with or what changes around him at Manchester United. His three-season dominance of United's Player of the Season award was only broken in 2016/17 by Ander Herrera, but he reclaimed the prize in 2017/18. De Gea has been named in the PFA Team of the Season for five of the last six seasons, and scooped Match of the Day's Save of the Season the same number of times since 2013.
He combines the two traits few goalkeepers ever get to boast at the time same: the capability of making gravity-defying saves, and yet also consistency that almost eradicates mistakes from his game. Almost: a dodgy World Cup build-up and subsequent error against Portugal proved that the 28-year-old is human after all.
3. MARC-ANDRE TER STEGEN (BARCELONA)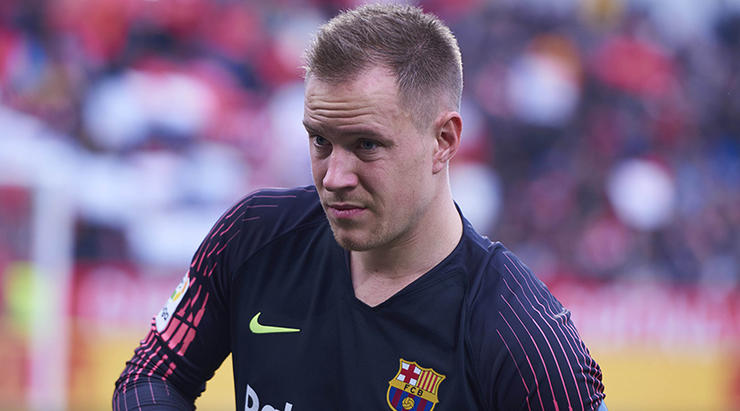 Ter Stegen's early career was characterised by some high-profile blunders, but he has now become one of Europe's most consistent goalkeepers at Barcelona. Really, he should have been Germany's first-choice netminder at Russia 2018, only for Manuel Neuer to get the nod of him on reputation alone.
The former Borussia Monchengladbach keeper combines nimble footwork with fine shot-stopping on a weekly basis, and became one of Barça's better players as they reclaimed the Liga crown yanked away from them by Real Madrid last season.
Remember, too, that Ter Stegen is still only just 26 – and thus has his best years ahead of him. He'll be ready and waiting when Neuer hangs up his gloves.
4. THIBAUT COURTOIS (REAL MADRID)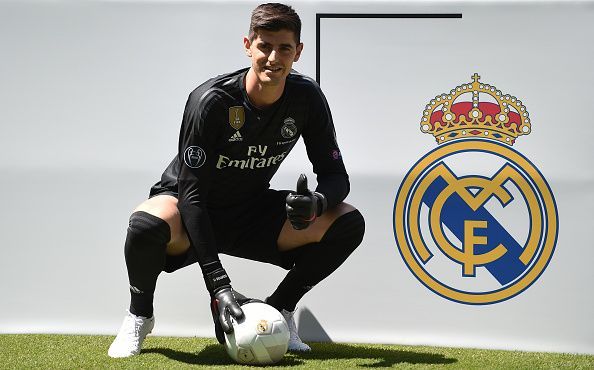 An absolute Rolls Royce of a shot-stopper, Thibaut Courtois is another goalkeeper who has stamped his authority as one of the best owing to his exploits in the recently-concluded World Cup.
Having made more saves (27) than any other goalkeeper, the Belgian deservedly won the Golden Glove award at the all-important tournament, an honour that assisted him in securing a move to the Santiago Bernabeu for a reported fee worth £31.5 million.
The 26-year-old is well-known for his positioning and composure, particularly in one-on-one situations where his towering figure enables him to spread himself as wide as possible.
5. ALISSON BECKER (LIVERPOOL)
Alisson became the most expensive goalkeeper of all-time (even if he only retained the status for less than a month) when he completed the move to Liverpool for an eye-watering fee of £65 million this summer.
The Brazilian was probably the most in-demand shot-stopper in the ongoing transfer window with a host of high-profile clubs across Europe keeping close tabs on him. And they had every reason to do so.
Alisson's showings for AS Roma in the 2017/18 season were simply phenomenal, to say the least, as he inspired the Italian club to the semi-finals of UEFA Champions League, where I Giallorossi lost out to Liverpool on aggregate.
Now even though AS Roma ended the season devoid of any major silverware, the 26-year-old's exceptional performances did not go abegging as he earned a rightful place in the 2017-18 UEFA Champions League Squad of the Season.
Besides, he also started ahead of Ederson for his national side in the World Cup 2018, which itself speaks volumes about his immense potential.
6. GIANLUIGI BUFFON (PSG)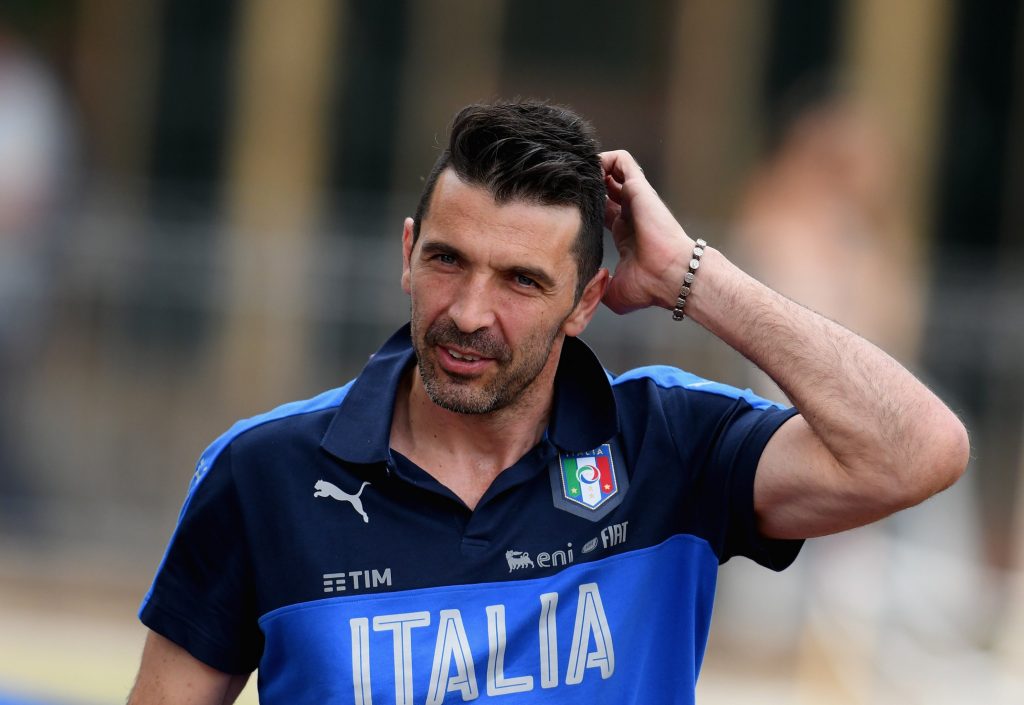 At the ripe age of 40, Gianluigi Buffon is still a top-five goalkeeper in world football. He's stood the test of time and then some, performing superbly in every season since debuting back in 1995.
As far as commanders go, Buffon is the No. 1. He's been blessed with some remarkable defensive lines during the course of his career, but he still whips them into shape and isn't afraid to tell the likes of Giorgio Chiellini they're in the wrong.
His mobility and reaction times have faded just a tinge; the latter stages of the recent Champions League campaign proved that. But it's a measure of how good Buffon is that, even in slight decline, he's still better than the large majority of the field.
7. Manuel Neuer (Bayern Munich)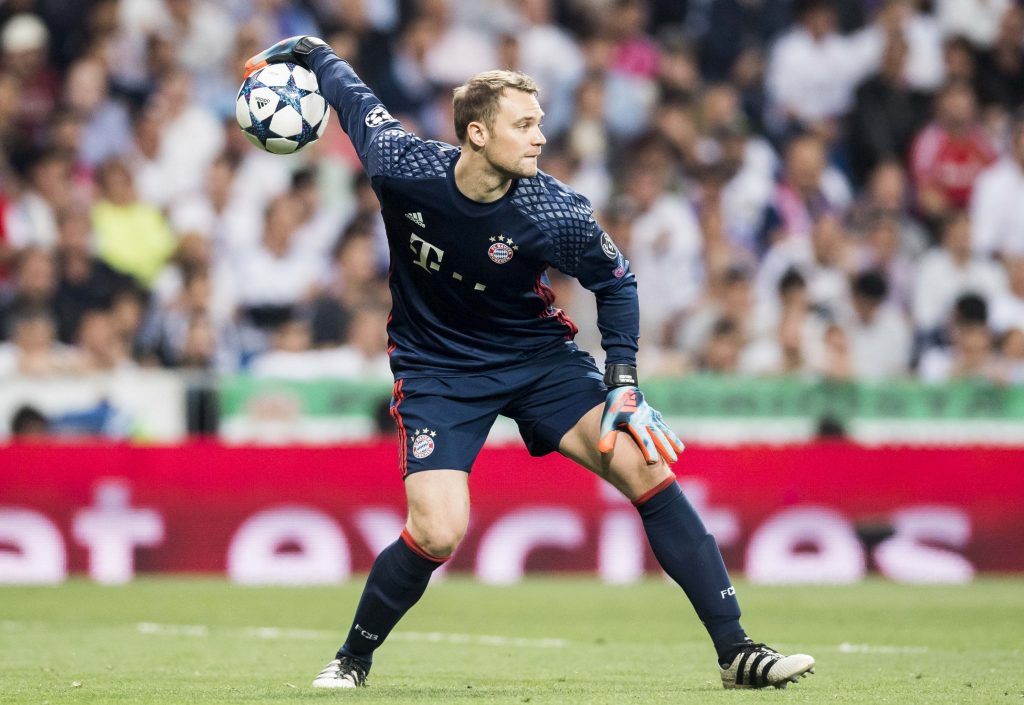 As Bayern Munich and Germany's No. 1 goalkeeper, he's been an inescapable presence in football even for the most casual of football fans. It's also impossible to not notice him on the pitch, as his unorthodox style of play has assisted in changing the way we view the entire position.
He's a consistent winner; you have to go back to 2010 to find a year in which he did not win a trophy for either club or country. His sweeper-keeper style revolutionised Bayern's game under both Jupp Heynckes and Pep Guardiola, and his brilliance with the ball at his feet has inspired (or resurrected) an entirely new coaching style with No. 1s.
Neuer's been the king of 'keepers for around half a decade now, and he's not showing any signs of slipping.
8. EDERSON (MANCHESTER CITY)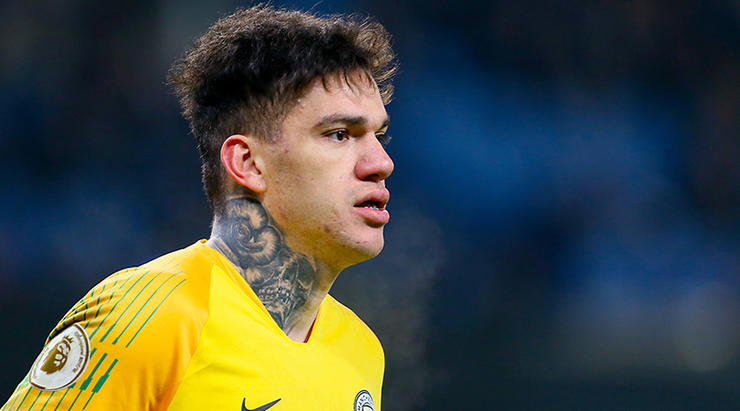 It's difficult to remember a goalkeeper emerging quite as impressively as Ederson. The year 2017 was a breakthrough one for the Brazilian net-minder, who earned a €40m move to Manchester City that summer and became the second-most expensive goalkeeper in history.
That came after a phenomenal 2016/17 season at Benfica in which he registered 17 clean sheets – 10 in 2017 – and proved to Pep Guardiola that he was the man to replace Claudio Bravo as a dependable sweeper-keeper. The Catalan was proved right: Ederson was magnificent as City romped to the Premier League title, keeping 17 clean sheets en route.
9. SAMIR HANDANOVIC (INTER MILAN)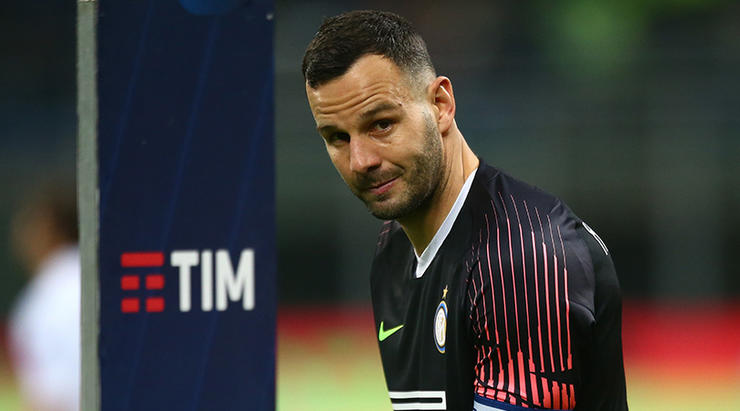 The Inter shot-stopper has been ever-reliable while those around him haven't, and aged 34, has somehow seemed to get better with each season. The Slovenian is proof that you can teach an old dog new tricks, too: under Luciano Spalletti, Inter's more patient build-up play has forced Handanovic to adjust his game accordingly.
In 2016-17, Handanovic single-handedly foiled teams and scraped Inter points. In games they lost, he was at times the reason things didn't get embarrassing—for example, the save against Edin Dzeko in a 2-1 defeat to Roma defied belief.
Before they bucked up temporarily (under Stefano Pioli), Handanovic was the saving grace of Inter. He retired from international duty in 2015 to wave through Atletico Madrid's brilliant Jan Oblak, but remains essential to his club side and has a contract at San Siro through to 2021.
10. HUGO LLORIS (TOTTENHAM)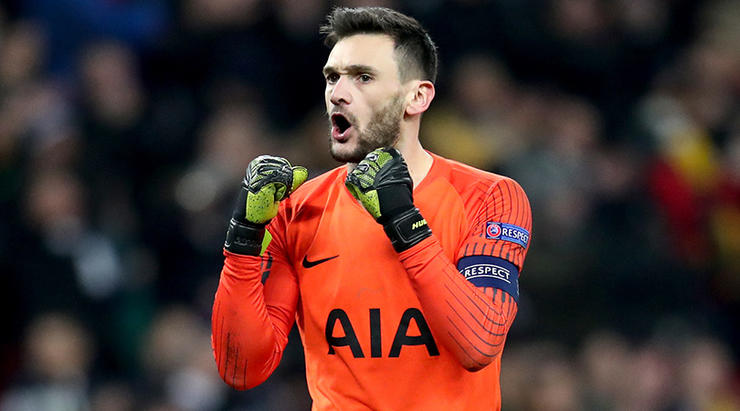 Tottenham Hotspur posted the best defensive record in the Premier League this season and the joint-best the season before. The back line is an excellent one, granted, but when all else fails, Hugo Lloris comes to the rescue.
There's perhaps one knock on his game: distribution. His struggles to accurately direct longer kicks to team-mates was a thorn in Spurs' side all campaign long.
The Frenchman's ability to pull off breathtaking saves is among the best in the Premier League, and he remains a huge asset to his manager Mauricio Pochettino. His two saves against Real Madrid at the Bernabeu in 2017/18 were a case in point: one from point blank to deny Karim Benzema, then an acrobatic stop that kept out Cristiano Ronaldo's rasping drive.
Lloris still has his moments, as he proved with that bizarre balls-up in the World Cup final against Croatia, but the Bleus skipper was magnificent through the tournament as a whole and deserves his place in this list.