The Economic and Financial Crimes Commission's (EFCC) Twitter account is one of the most active Twitter accounts in Nigeria. As a matter of fact it is the most engaging Government owned Twitter page in Nigeria and this is all because of The Handler who, until he resigned this week, had been responsible for the bants, clapbacks, witticism and other engaging activities on the page.
While people loved the account's style and others disliked it, EFCC was listed as one of the top Brands on Social Media in 2016 HERE. We launched a search for The Handler based on tweet patterns, etc, but our LIST didn't come close.
Anyways, the cat is out of the bag now. Everybody knows The Handler's name – Olufemi Olukayode Adeyemi, but what else do you know about him? We have curated 5 stages/events that defines his life.
Educational Background
F.Shaw was raised in Ipaja, Lagos and had his primary education at St. Mary's Private School Broad Street Lagos. He proceeded to King's College and went on to study Computer-Science at Covenant University. He graduated in 2006 and served 10 years ago.
Early Musical Career
F.shaw started rapping in 2004. He was friends with DBanj's younger brother – K-Switch and they recorded a song titled 'Bounce', which featured T.I.B and was produced by Dr. Frabz. In 2005, he recorded 'Get Low' with rapper and producer, Spellz and it got moderate airplay on Rythm 93.7FM and Star FM 101.5.
Moderate Stardom
After F.Shaw re-united with Cobahms Asuquo, his former Secondary School mate, they produced 'Let It Go', one of his most critically acclaimed songs. It was released in 2007 and received massive airplay from radio stations in Lagos and Abuja. Following the success of the single, F.shaw released a 5-track EP in 2008 titled 'Avant-Garde'. It contained the singles 'Let It Go' and 'Moonlight Serenade' (produced by Tee-y Mix).
That same year, he was in an MTV Base Reality Show alongside 25 other upcoming artistes. Later, he performed in South Africa alongside D'Banj and the Mo'Hits crew.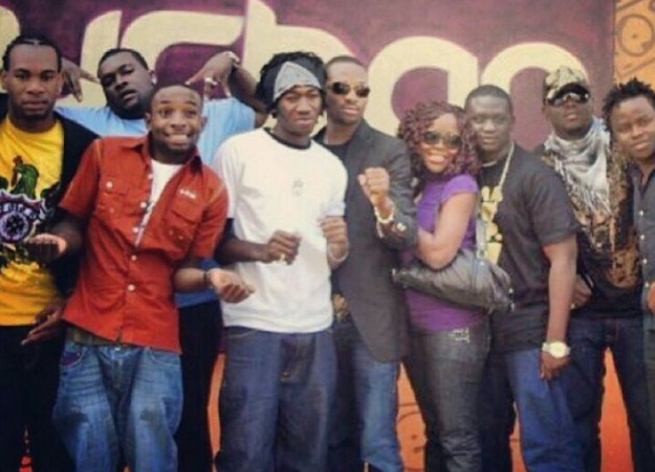 In 2009, he released his third official single titled 'My Everything' (Aya Mi)
Stabbing
F.Shaw left the music scene after he was brutally stabbed by armed robbers. He spent time with his family recovering, before proceeding to the UK to pursue a Masters Degree.
EFCC and beyond
He joined the EFCC about four years ago and resigned on the 24th of July, 2017, after growing the organization's Twitter following to more than 200,000 followers and improving the brand's perception by a mile. His identity during his spell there was a closely guarded secret that staff of the EFCC, and even his sister did not know. After he was revealed as 'The Handler' his personal Twitter account – @FShawKingFisher grew from about 3000 to 20,000 plus followers. He is working on his debut album, which will be released under his own imprint, aptly named 'Royal Status.'