Bubu is back. He's not only back, he also addressed the nation for the first time in 5 months – unless we want to count the Ramadan message he sent in Hausa language in June. Anyway, let's focus on this one, what can be inferred from what he said, (or left unsaid)? We have curated 13 things we deduced from Buhari's speech.
THE GOOD
National Unity NOT negotiable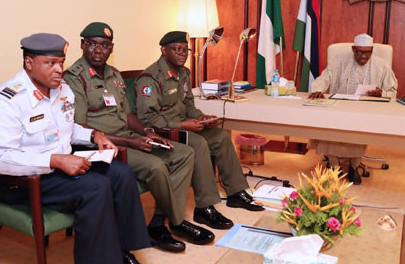 Those who say you can negotiate everything have probably never met Nigerian Military men. Our President, true to form has said it that our unity is not even a bargaining chip. QED. Many people will disagree, but as far as I am concerned, this is good.
Anti-corruption war continua
Baba didn't say much on Magu or EFCC activities, but rest assured Baba stated in clear terms that the anti-corruption war will continue. Be afraid looters, be very afraid.
Drawing the line on hate speech and secession
Baba did not mince words to say some of us crossed the line with regards to hate speech especially on social media. This is coming days after Prof drew the line to say hate speech will be regarded as terrorism. Both leaders are collaborating after all. Hate keyboard warriors take note, we won't do a hashtag for your release.
Wake up call to military
Do not let successes in the last 18 months be a sign to relax. Fight and destroy terrorists and criminals, and criminality and criminal elements. Eliminate Boko Haram, Kidnappers, Ethnic Violence, and Cattle Rustlers (we can't forget this one). Flush them all out. Baba said this to the Military, we only laid emphasis
THE BAD
Praised and Subbed Ojukwu with one arrow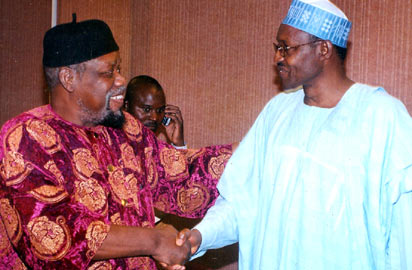 Ojukwu was in Daura – see this life. As per the sub, it's not here you would hear that Buhari has ear problem. It is good to see both leaders agree on Nigeria's unity. But kai, Baba can throw shades oh.
Silence of the lamb or lion?
Chai, Baba said he has been following events but pertinent issues like ASUU were missing in his broadcast. Magu (plus attack on his life and by extension the life of the anti-corruption fight); Resume, Return or Resign, assault on Charlie Boy and support of pro-Buhari protesters by government forces, etc. were not even touched. Small things wey Baba for use shine.
Who paid the bills?
Femi Adesina didn't know. One falling hand too many (let's not count the others). We were hoping Baba will tell us who did – or at least drop hints. Remember, "I've not been so sick in my entire life", after a certain man who has never been called out for a lie said Baba was hale and hearty.
Lion king – Simba, Mufasa or Scar?
While Baba was away, Elnathan was rewriting Animal farm, Aisha was calling our President Lion King, while FFk was high on Corspocracy and scary movies. The Lion King appellation stuck though and we were hoping Baba will tell us which of the characters best symbolizes him.
Cabinet reshuffle or body language
Now Bubu is healthy, we hope he will go beyond body language. We were expecting him to reshuffle his kitchen cabinet and drop dead weights in a ghen-ghen move. As per za orza ruum, well let's start with the kitchen first.
THE FUGLY
Well done Osinbanjo
Well if Mr President won't say it (in a public speech) we will. Thanks Professor Yemi Osinbanjo, you did a good job holding fort.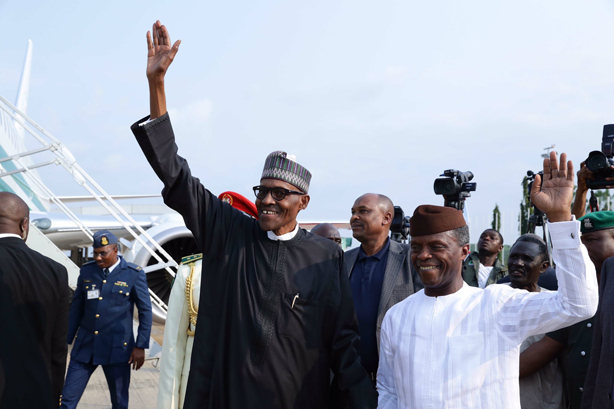 Elders do not apologise
For those of you expecting the President to apologize for his absence, you are on a long thing. Baba just confirmed that African Elders do not apologize? The best they do is to ask: "have you eaten?"
Pre-recorded Video?
If comments that the video was pre-recorded are true, then the Presidential Media team is doing more harm than good. We are refraining from putting this in the bad list just because we are happy Baba is back.
Baba Oyoyo, what did you bring for us?
"I am so glad to be home". The final statement before the vote of thanks. Welcome back Baba. Errmm … wetin you buy come for us?