Yesterday, President Buhari's wife and First Lady of Nigeria – Mrs. Aisha Buhari posted tweets on her timeline that basically inferred there was a cabal running the country, not Muhammadu Buhari.
https://twitter.com/aishambuhari/status/954344874735751173
https://twitter.com/aishambuhari/status/954344978930700289
Although this isn't the first time she is implying that some people (we do not know) are the ones actually making the major decisions in Nigeria, this one is pretty loud. As expected, the reactions have been very diverse. Many have hailed her as patriotic, while others have knocked her for being against her husband. While we await the president's or presidency's official reaction, this is why we think the first lady is 'rebelling'.
She is super-patriotic
This is me giving her the benefit of the doubt, before anything else. Maybe she really really loves Nigeria and wants it to be better, regardless of whose ox is gored – including her husband's and/or the puppeteers. Maybe she places the wellbeing of Nigerians above her love for her husband, and the privileges of Aso Rock. If this is the case, bless her soul.
She has been sidelined
Ah well, what do you do when the cabal sidelines you? You scream blue murder. Possibly why she's openly rebelling, and complaining about their existence and the fact that they've taken power away from her the president.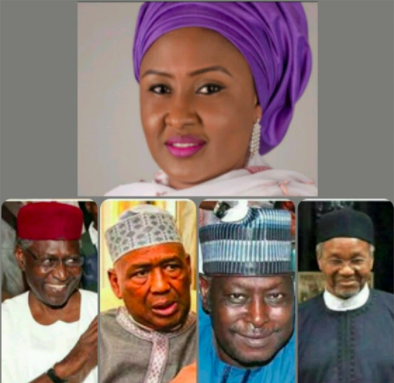 She quarreled with Buhari
A woman scorned …. You know the rest. Maybe she and her husband had one of those fights couples have and instead of settling it privately, this is her way of saying, "you hurt my feelings, I will hurt you back". Somebody will say what kind of hurt will make you undermine your husband like that, but you really cannot determine how people react to hurt. I mean, what if he cheated on her? Etc.
She's a feminist
Remember the last time something like this happened? When Buhari was asked about it, he said: "My wife belongs to my kitchen, my sitting room and the other room."
That really triggered a lot of us feminists, and maybe Aisha (the feminist) is still angry about that statement. This is her way of subtly letting the president know that she will not be relegated to the other room. Maybe this is her way of saying she will speak up about the situation of the country/presidency and refuse to be a yes-woman who sheepishly stands by her husband regardless of his failings. Yes mommy!!
She wants to run for president
"She loves Nigeria so much, she did not support her husband when she thought he was failing".
"She put Nigeria before her marriage because Nigeria is more important than one family".
"While other first ladies aligned with their husbands regardless, she chose to align with Nigerians."
Do you know how badass messages like these will be if she used them in her campaign for presidency? Enough said.
They're distracting us
'Aisha Buhari' and this whole thing is trending, and it will continue for a couple days at least. It is possible they're distracting us from the state of this nation. With the Fulani herdsmen still not leashed; fuel still scarce in many states – increase in pump price imminent; doctors leaving the country in droves … in fact, people seeking ways to leave the country in droves; this might just be the story they need to distract and divert our attention. Very intelligent.
They're conniving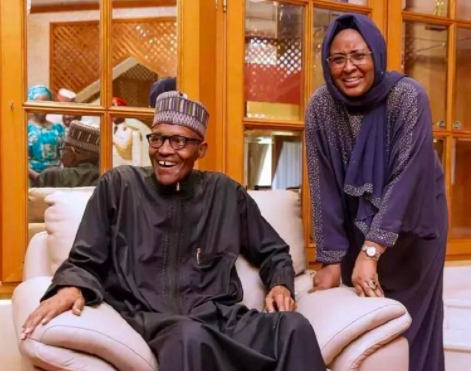 It is possible they were on the bed together when she tweeted those tweets. They planned it together and are currently laughing at our reactions. Or maybe they're not laughing. Maybe they want Nigerians to believe that some cabal is running the government, so they can tell us that the failures of this administration are a result of that wicked cabal. Problem is that they did not think it through. If they did, they will know that admitting you do not have control over your government shows you're not worthy of the presidency.
Cry for help
Maybe a cabal is indeed running the government and this is a cry for help, a desperate cry for help. Maybe Buhari is in their complete control and she is telling Nigerians to help rescue her husband from their grip.
***
It is also possible that she was hacked, or she has gotten a Wailers' form, or she just wants attention. Whatever the case is, it is obvious Nigerians need to be rescued from the condition we're in, and President Buhari needs to be rescued from Aso Rock. We will rescue him in 2019. No further comments.