Yesterday, DMW artist Peruzzi was alleged to have slapped social personality and influencer, Pamilerin over a couple of tweets the latter put out as far back as January 2019. (See tweet below)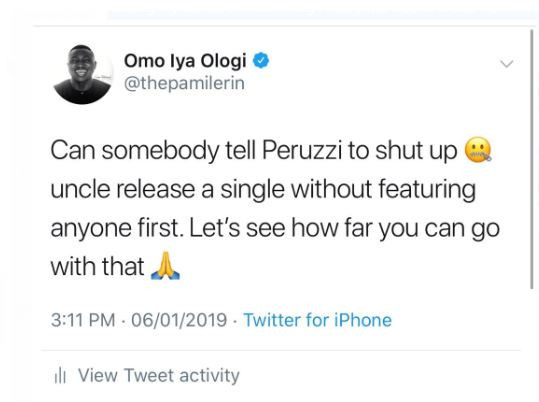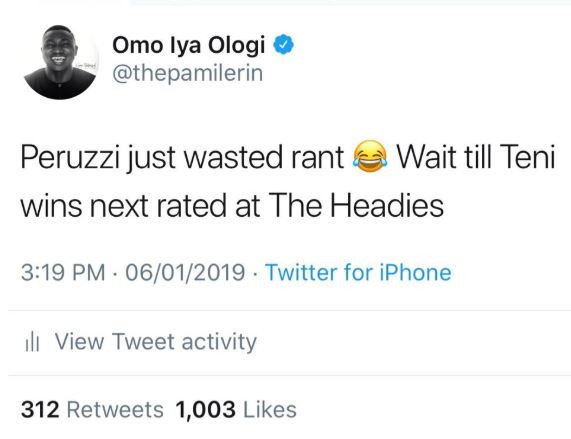 The incident sparked a major social media frenzy, as twitter went haywire. Several known personalities drummed their support for Pamilerin, some others justified Peruzzi's, while the rest reveled in banter, with several hilarious tweets.
We have curated some of the reactions from the incident for you to read and enjoy.