Portuguese captain and Real Madrid footballer – Cristiano Ronaldo has decided to leave his club permanently, after winning his third UEFA Champions League.
The 32-year-old is said to be furious because of the treatment the Spanish tax authorities are meting him and wants to leave Spain. This is after a lawsuit was brought against him accusing him of defrauding the tax authorities of nearly €15m. He has communicated his intentions to Florentino Perez, the Real Madrid president, and it is certain that if he does leave, he won't have a problem settling in a new club.
But which club could the 4–time world footballer of the year end up in? These are our predictions
Manchester United
This seems like the most likely destination for Cristiano. Being an ex United player who is rumored to have said he would love to retire at Old Trafford, we can confidently put our money on him blessing the Theatre of Dreams with his presence next season.
Also, club VP, Ed Woodward is obsessed with signing a star attraction every year. Seeing as his move to acquire Antoinne Griezman has failed, Ronaldo's availability may just be the good news Ed has been looking for.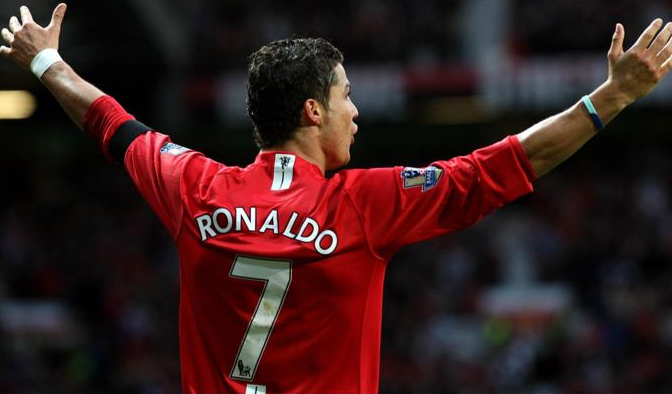 Finally, Jose Mourinho is desperate for a new number 9, since letting Zlatan Ibrahimovic go. With United back to the winning ways and set to play Champions League football again, a Number 9 like Ronaldo seems like perfection.
But won't there be tension between the coach and the player as they both share an unpleasant history from Real Madrid? We don't know. And to be honest, we don't care.
Paris Saint Germain
After the departure of Zlatan Ibrahimovic in the summer of 2016, the most successful club in the history of the French football failed to win the Lique One trophy they had won from 2012 to 2016 – four straight years. They were also knocked out by Barcelona, after the Spanish side upturned their comfortable 4 – 0 home win. You see how a name like Cristiano would wet their appetites right?
Owned by an Arab investment company, PSG is one of the richest clubs in the world, and can very well afford the enormous weekly wage Cristiano Ronaldo will demand. Furthermore, a move to Paris would mean there is a good team to build around, even while playing domestic and Champions League football. This symbiotic relationship will also make PSG the striking force that they used to be.
LA Galaxy
The Galaxy is the most attractive club in the MLS for European players since Beckham laced his boots for them. It is not uncommon for footballers that are nearing retirement to join them, and be closer to Hollywood. This year, they already have their eyes set on Ibrahimovic, but a Cristiano Ronaldo signing will be massive for them.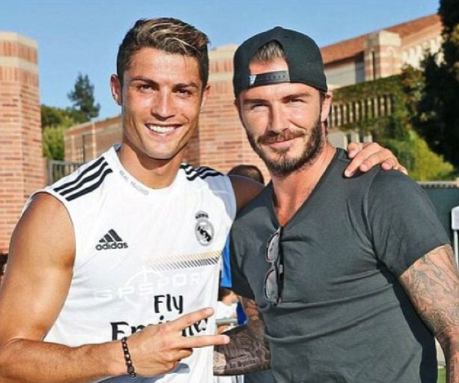 Again, money isn't a problem for the American club. The move would also give Ronaldo an opportunity to enlarge his brand and his other enterprises by opening them to an American market. However, moving to a league as such as MLS would mean him forgetting his dreams of having more Ballon D'Ors.
Bayern Munich
Bayern Munich is one of the best football clubs in the world and if Cristiano wants a place where he can contend for and win trophies with world-class players, Bayern should be his destination.
The club's rich history, achievements, fast-paced playing style could attract Ronaldo to it. Adapting there would not be a problem either. As a matter of fact, Ronaldo stands a better chance of winning his 5th and 6th Ballon D'Ors if he chooses the German club. That will make him the greatest of all time, inarguably.
China
It's no longer news that China is desperately trying to make their football league a force to reckon with. What this means is that Chinese clubs would definitely throw their money around to get Ronaldo. Also, considering a Chinese club is paying Argentina's Tevez £615,000 every week, they can go as far as offering Cristiano more than £1million per week.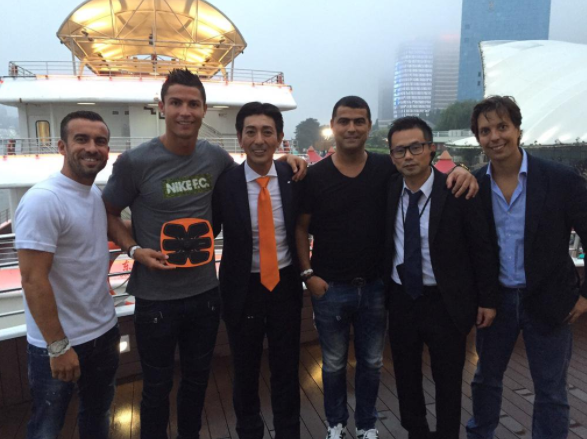 With a player like Ronaldo, not only do they get the media attention, they also get more viewers, as fans would love to see him perform on Chinese soil.
Prison Break FC
Oh well, if Lionel Messi was sentenced to 21 months in prison for not paying about €4.1 million in taxes, how many years will Ronaldo be sentenced to if he is convicted for this 'crime'. While Messi did not go to prison because he was a first time offender, what if the Spanish authorities refuse to give Ronaldo that privilege? What if they lock him up? Well, if they do, he will definitely be the biggest player in the Spanish penitentiary. Prison Break FC.