If you missed the nomination show on Monday, four BBNaija housemate pairs are up for eviction. After Head of House Bam Bam and her partner Rico saved TeNa and replaced them with CeeLo, the pairs up for eviction are Lifu, MiTo, CeeLo and ToLex. As Nigerians/Africans vote, we have analyzed the audience, and this is how we think the housemates will be voted for.
Enjoy, share.
MiTo
The pair of Miracle and Anto will get the most votes this week. Miracle has been a favorite from day one and everyday, his fan-base increases. His relationship with Nina too has helped his cause as people think they are the most genuine couple in the house. First time they were put up for eviction, they got the most votes, and now that Nina is safe, her fans will most likely vote for Miracle too.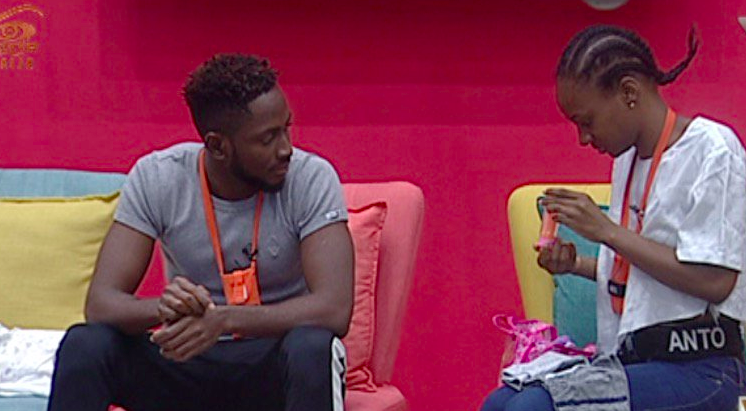 While Anto may not have the fanbase Miracle has, she's not empty either. She is chill; a lot of people like her, and will vote for them because of her too. So our prediction is that they will get between 35% and 45% of the total votes.
ToLex
The pair of Tobi and Alex will get the second most votes this weekend. Tobi has been the most talked about housemate this season, because he has won the Head of House challenge 3 times, and of course, his tumultuous relationship with Cee C. While it isn't always positive when his name pops up, his doggedness, competitive spirit and life-of-the-party nature has guaranteed he is a people favorite. His elder brother – Femi Bakre, founder of KraksTV – is also a big player in the New Media Industry, and that could help get him those votes he needs to stay in the house.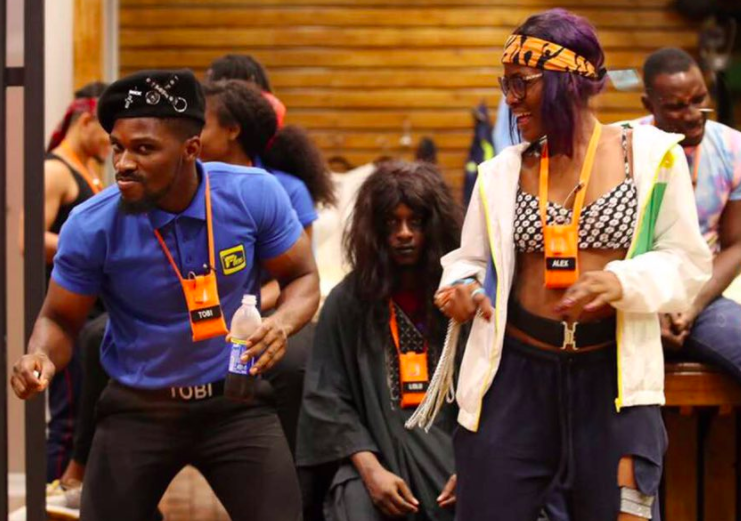 Compared to other housemates, Alex doesn't have a whole lot going for her on the outside. On the inside, she's not really done much, except cry and satisfy Leo's orgasmic cravings. But people like her youthful innocence, and blunt honesty. Together, we are predicting they will get about 25% – 35% of the total votes.
CeeLo
The pair of Cee C and Lolu will get the 3rd most votes. Cee C has succeeded in making more enemies than friends in the house and outside the house she has more haters than fans. But the thing about people like her is that their fans know a lot of people want her to fail, and so they press harder. Just like T-Boss in last year's BBNaija, she will most likely not win, but she may just get to the finals, because those supporting her will go the extra mile to keep her in the house, for the controversial entertainment value she brings.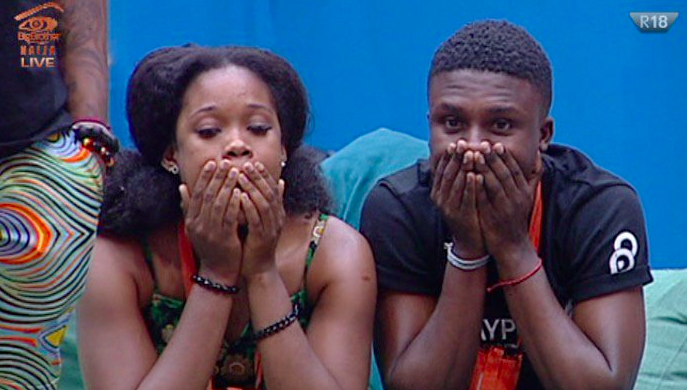 Lolu was a favorite in the early days of the show, what with a lot of people saying he is super-smart and all. Few weeks in, not a lot is being said about that smartness, but so far he's been alright. Only snag in his game is that he was paired with Cee C and received two strikes with her. Both of them are now one strike away from disqualification, and this has made him extra careful. A lot of people like Lolu and will vote for CeeLo because of him. A lot of people will take pity on Lolu because he is paired with Cee C, and vote for them. In summary, this pair will get enough votes to keep them in the game – especially if only one pair of housemates are evicted. We are predicting they'll get between 20% to 30% of the total votes. They might pull up an upset and come in second though, but for now, 3rd is their position.
LiFu
Leo is generally cool, calculated and intelligent. He is also a rich kid with plenty of financial-voting power behind him, but his involvement with Alex has exposed parts of him that are unappealing to a lot of people.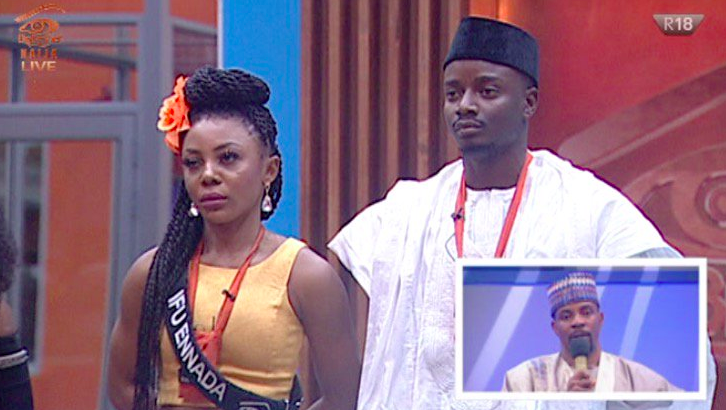 The jumpy fast-talking multi-talented Ifu has lived an adventurous life filled with many experiences and tales; stories she never hesitates to share. But will those be enough to keep her and her partner in the house? Not very likely. The two of them together do not carry a lot of weight, and only a miracle can keep them from being evicted on Sunday. Last Sunday they only just edged past Angel and Ahneeka, but the competition is stronger this weekend. A lot of people won't also be sad when they leave, after all, they have already won the Pepsi Challenge – a VVIP experience at the One Africa Music Fest in London, plus N5million, cash.
***
So, who is your favorite pair? Who do you think will be going home this weekend?