Sometime in August 2018, the National Assembly was invaded by men of the DSS – Department of State Security. Following the outcry from Nigerians, Acting President Yemi Osinbajo sacked Lawan Daura, the Director and replaced him with the highest ranking official –  Matthew Seiyefa.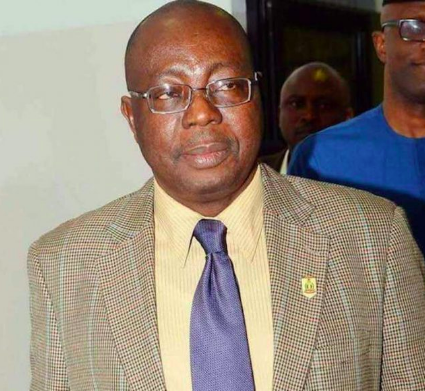 Today, the President of Nigeria, Muhammadu Buhari in turn replaced the Acting DSS director with Yusuf Bichi. See 9 things you should know about him.
He is from Bichi Local Government, Kano State

He studied Political Science at the Ahmadu Bello University

He began his career in the security division of the Kano State Government. From there he joined the Nigerian Security Organization – which is now the DSS.

In the course of his career, he has worked as the State Director of Security in Jigawa, Niger, Sokoto and Abia States.

At various times, he has been the Director, National Assembly Liaison, (National War College), Director at National Headquarters in the Directorate of Security Enforcement, Directorate of Operations, Directorate of Intelligence, Directorate of Inspection, Directorate of Administration and Finance. He has also served as the Director at the State Service Academy

He has received training in intelligence processing analysis, agent handling recruitment and intelligence processing in the United Kingdom. He has also received strategic training at the National Defence College.

6 months ago, he retired from the DSS, after completing 35 years in service. 

He is married with kids

His appointment has been received with uproar, as people believe it is nepotistic, considering the sacked Director is from the South South, while President is from the North and majority of the security chiefs are from the North as well. 
What are your thoughts?