Nigeria might not rank among the world favourite tourist destinations, yet, Nigeria possess a plethora of beautiful man made and natural attractions that bring in visitors from all over the world.
From Water falls to parks, and even museums, here are 15 tourist destinations in Nigeria.
1. Yankari games Reserve, Bauchi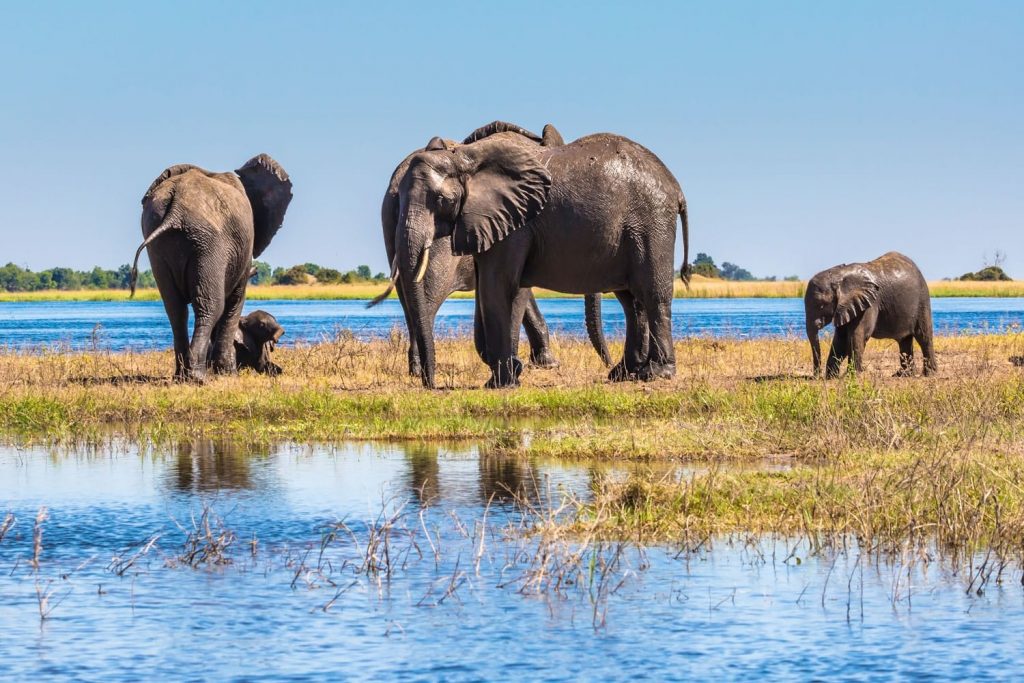 Yankari National Park is a large wildlife park located in Bauchi State, Nigeria. It covers an area of about 2,244 square kilometres and is home to several natural warm water springs (Wiki warm springs), as well as a wide variety of flora and fauna.
The park boasts of having the largest herd of elephants in Nigeria and one of the largest in West Africa. Other wildlife include baboons, hippos, variety of fishes and birds, and other 50 species of wildlife. Apart from wildlife, the park also has outdoor and indoor sports facilities as well as suitable accommodation for tourists and lovers of nature.
2. Tinapa Resort, Calabar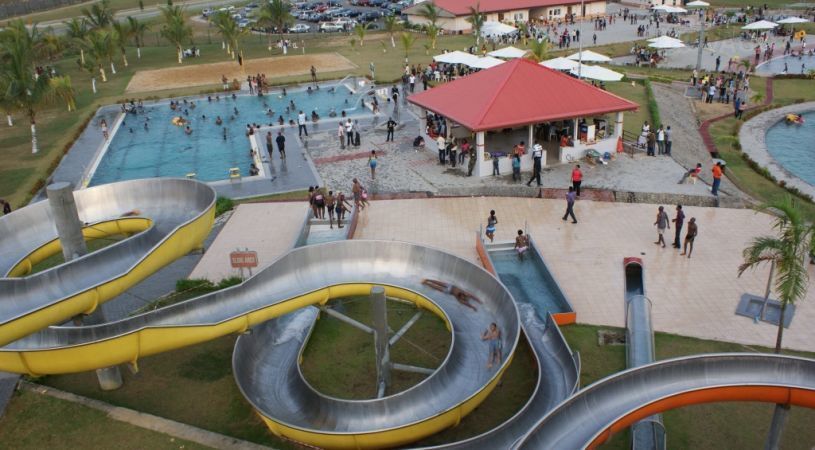 Tinapa is a business and leisure resort located in Calabar, Cross River State, Nigeria. It was developed in four phases under a Private Public Partnership promoted by the Government of Cross River State.
Tinapa is packed with fun filled activities for both kids and adults. Children can enjoy the games arcade which consists of various leisure facilities like the mini basketball court, the Ice Hockey and Ocean bombers.
You will also enjoy fascinating water games and the thrill of the water slides as well as the children and adults pool at Tinapa Water park. For shopping activities, the Tinapa Shopping Complex contains over 54 retail outlets where you can get items ranging from clothing to souvenir.
3. Idanre Hills, Ondo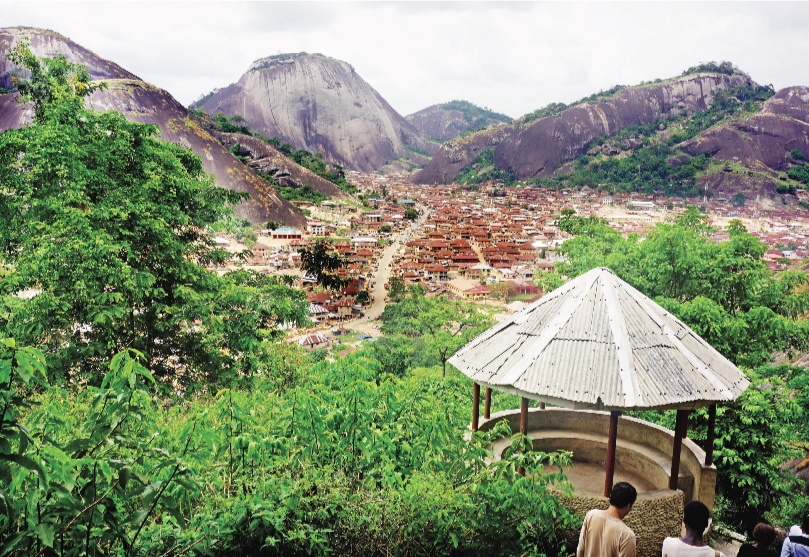 The Idanre hills are one of the most beautiful natural landscapes in Nigeria. It includes such cultural sites as "Owa's Palace, Shrines, Old Court, Belfry, Agbooogun footprint, thunder water and burial mounds and grounds. Climbing the 640 steps might be tasking, but reaching the peak and seeing the beautiful landscape will every step worth it and fulfilling.
4. Obudu Cattle Ranch, Calabar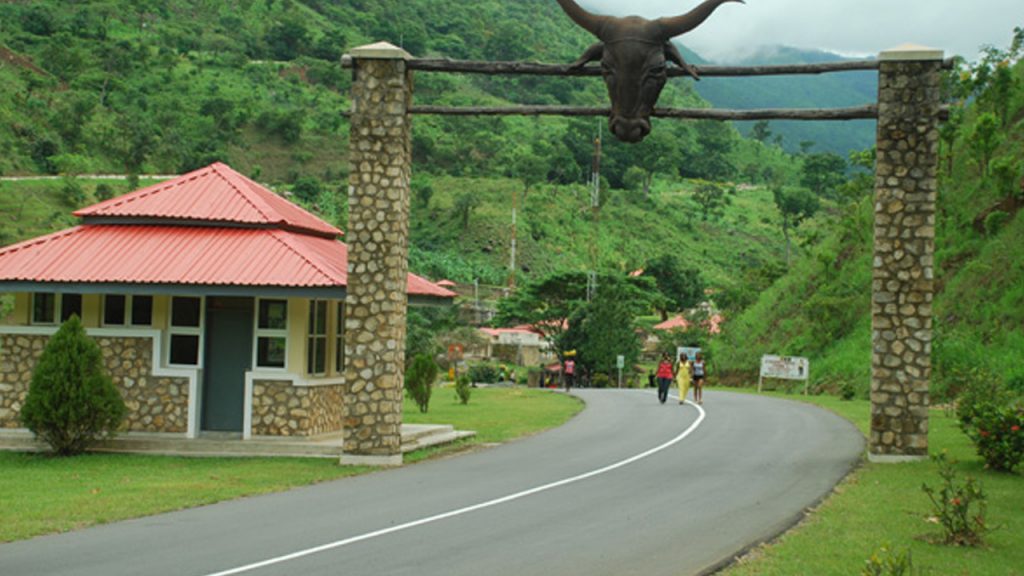 Obudu Mountain Resort as it is otherwise called, is a ranch and resort on the Obudu Plateau in Cross River State, Nigeria. It was developed in 1951 by M. McCaughley, a Scot who first explored the mountain ranges in 1949. Attractions at the ranch includes a water park that features a swimming pool and slides, a golf course, night-time bonfires and horseback riding. The Obudu Cattle Ranch is a fantastic destination for tourists and families who want to enjoy nature and wildlife, as well as good food.
5. Ikogosi Warm Spring, Ekiti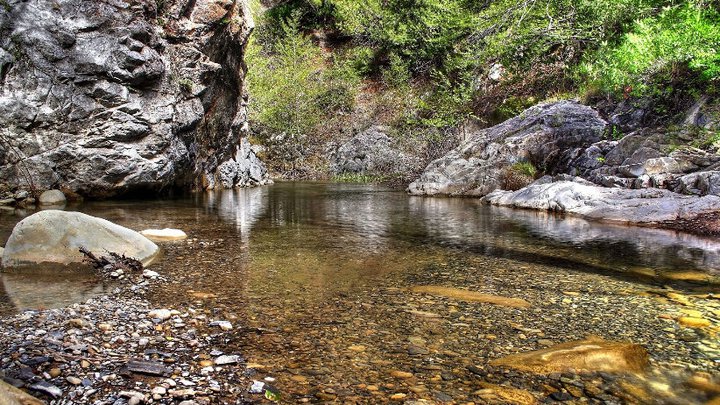 Ikogosi Warm Spring is one of nature's wonders, located in Ekiti state, Nigeria. It is warm water spring that flows side by side another cold spring, but still maintains its temperature. This characteristic makes it a popular tourist attraction in Nigeria.
6. Ogbunike Caves, Enugu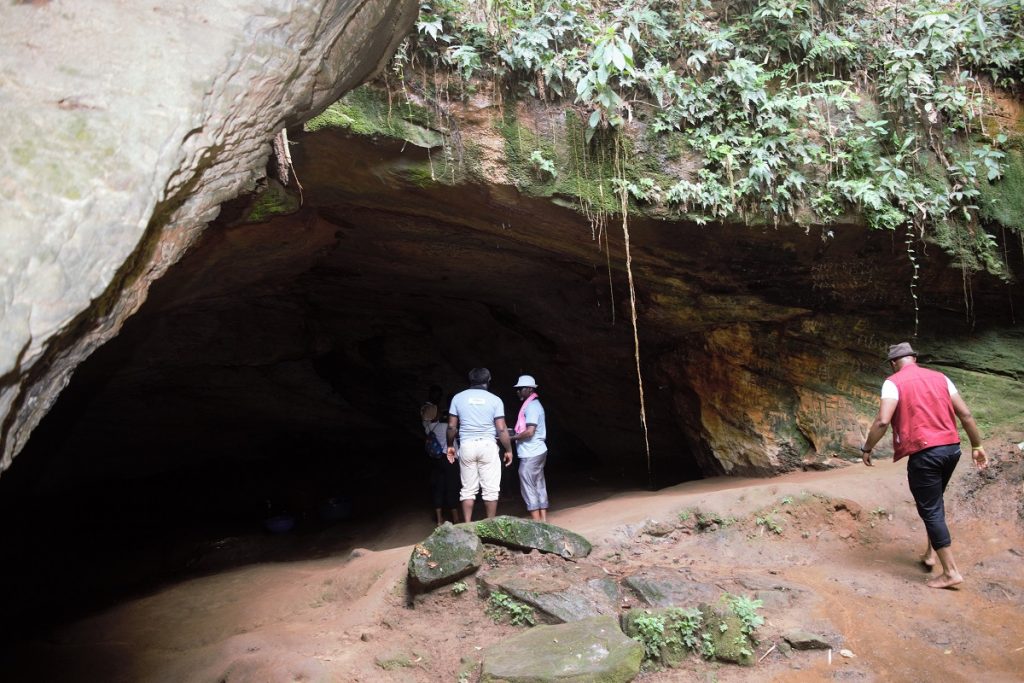 Ogbunike caves, is a collection of caves located in Ogbunike, Anambra state, Nigeria. The cave consists of ten tunnels at the main chamber leading to different directions. Within the tunnels are big chambers and other tunnels of varying lengths, some of which are inter connected. There are also streams and body of water at various places.
The caves hold spiritual significance with local people, this spiritual significance is still apparent, as the "Ime Ogba" celebration is undertaken every year to commemorate the discovery of the caves.
7. Olumo Rock, Abeokuta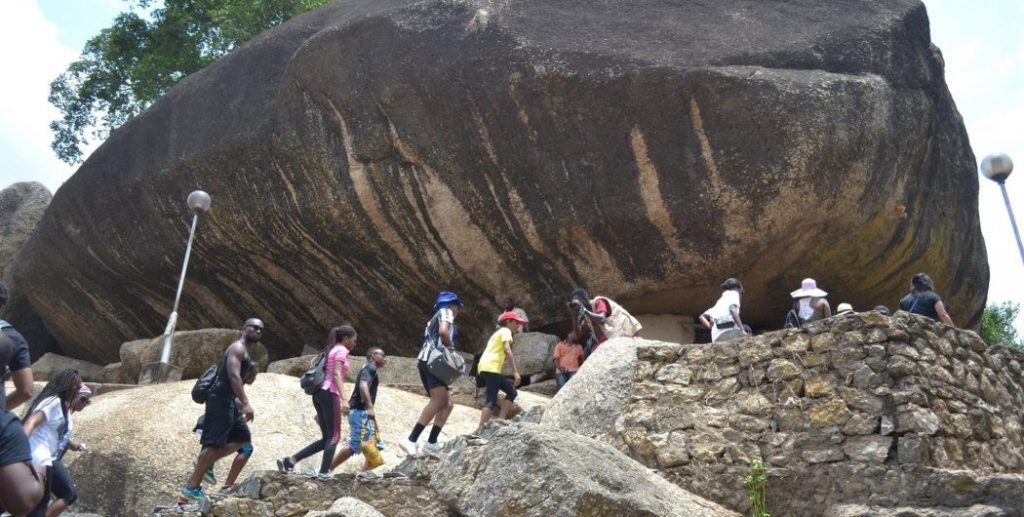 Olumo rock is a mountain located in Abeokuta, Ogun state, Nigeria. It was historically used as a natural fortress during inter-tribal warfare in the 19th century, but is now a major tourist attraction as well as vacation destination. The highest point of the rock is about 137m above sea level, with several caves on the rock, some of which measure 20 feet long and 25 feet wide.
8. Millennium Park, Abuja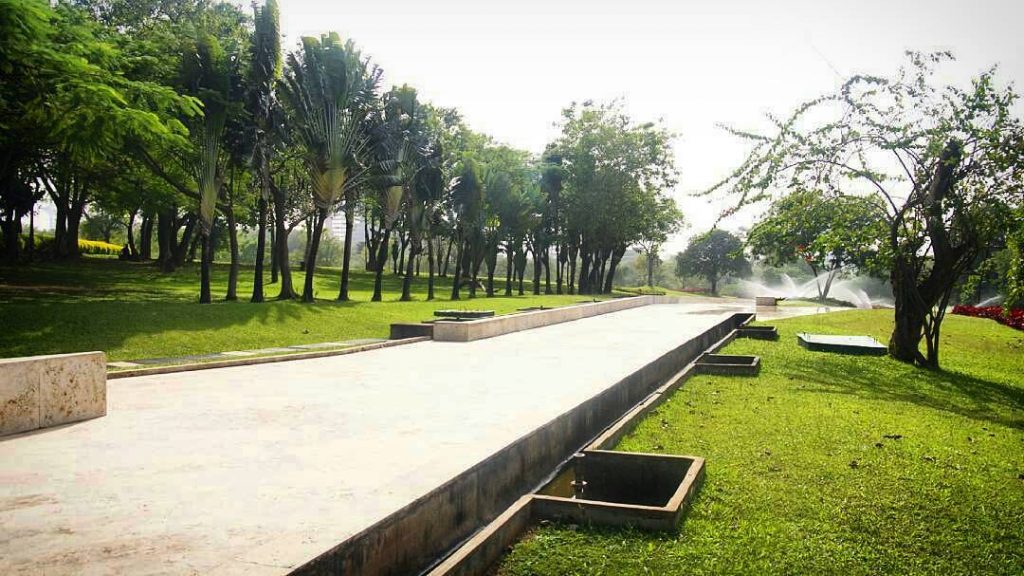 The Millennium Park was inaugurated by Her Majesty Queen Elizabeth II of the United Kingdom on 4 December 2003. The park has a beautiful Italian-style garden layout which is perfect for family picnics and hangouts. A section of the park is devoted to scientific knowledge of the natural environment, while another section comprises of untouched nature with brushwood and greenhouses for tropical birds and butterflies.
9. Lekki Conservation Centre, Lagos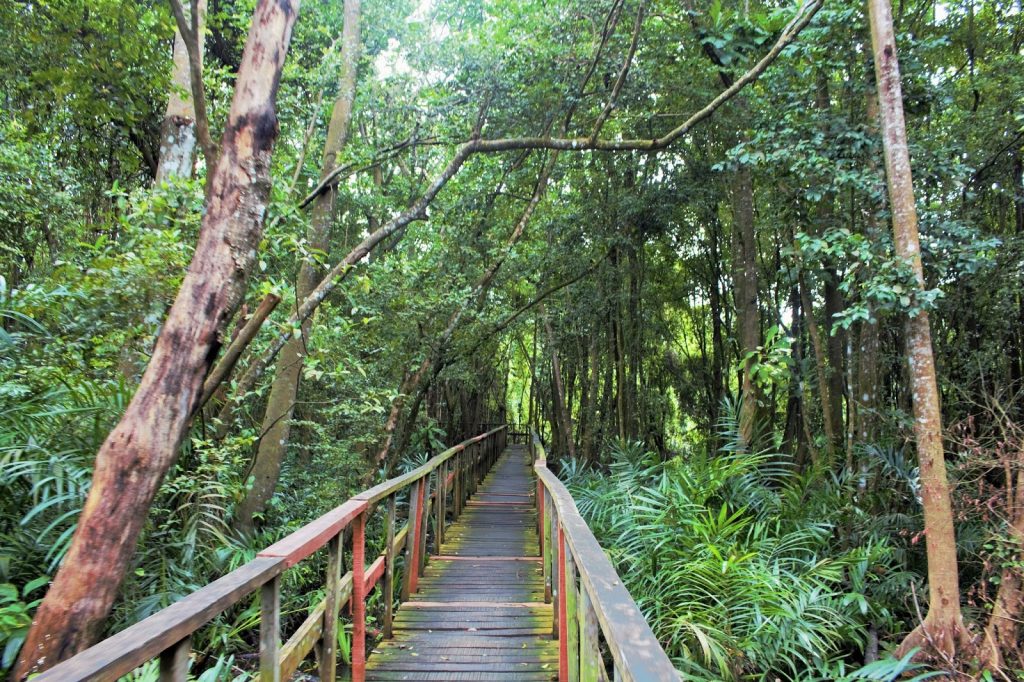 Lekki Conservation Centre is a 78-hectare Natural Resource Conservation in Lekki, Lagos State. The conservation centre was commissioned as a flagship project of Nigeria Conservation Foundation for preserving unique biodiversity and providing natural, scientific recreational values in the coastal environs of western Nigeria.
Attractions at the Lekki Conservation Centre include amazing wildlife, as well as 401m Canopy walkway, the longest canopy walk way in Africa
10. National War Museum, Umuahia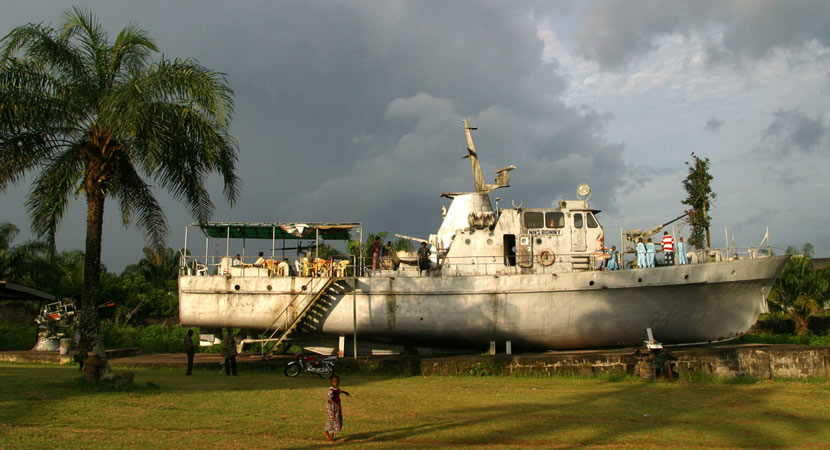 The National war museum located in Umuahia, abia state, Nigeria was established in 1985. It has three Major galleries: the traditional warfare gallery, the Armed Forces gallery, and the civil war gallery.
The Museum in Umuahia showcases the military history of Nigeria with relics form the Biafra-Nigerian civil war. It has a collection of tanks, AFLs, ships and aircraft all from Nigeria or Biafra.
The National war museum is important for those who wish to educate themselves on Nigeria's history, especially the civil war.
11. Okomu National park, Edo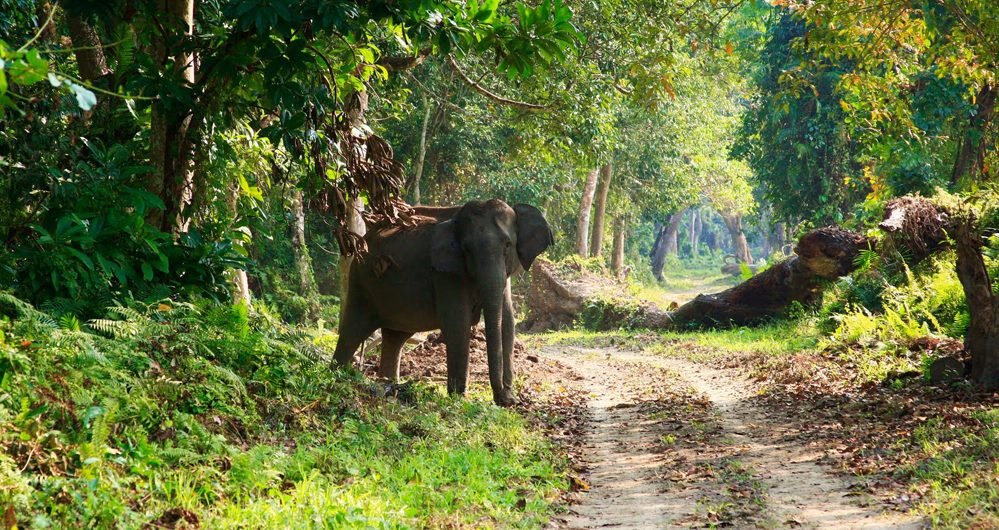 Established in 1935 by the British colonial administration in, Okomu National Park is a natural habitat for endangered flora and fauna species, located in Edo state, Nigeria. An array of animal species can be found in the park such as African forest elephant, African Buffalo, Chimpanzees, Dwarf crocodiles, Mona monkey, Warthog as well as over 150 species of birds such as the grey hornbill, fish eagle, Angolan putta.
12. Owu Waterfalls, Kwara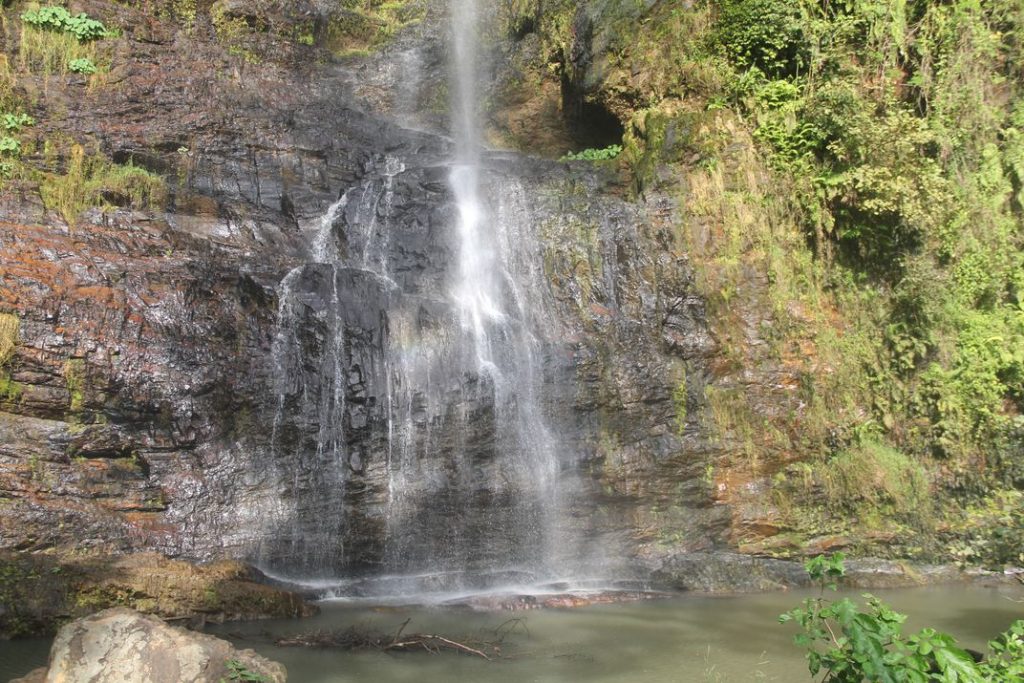 Owu Waterfalls is a waterfall located in Ifelodun Local Government Area of Kwara, Nigeria. It is 120m above the water level and cascades 330 feet down rocky slopes, into a pool of ice-cold water below.
13. Ngwo Pine Forest, Enugu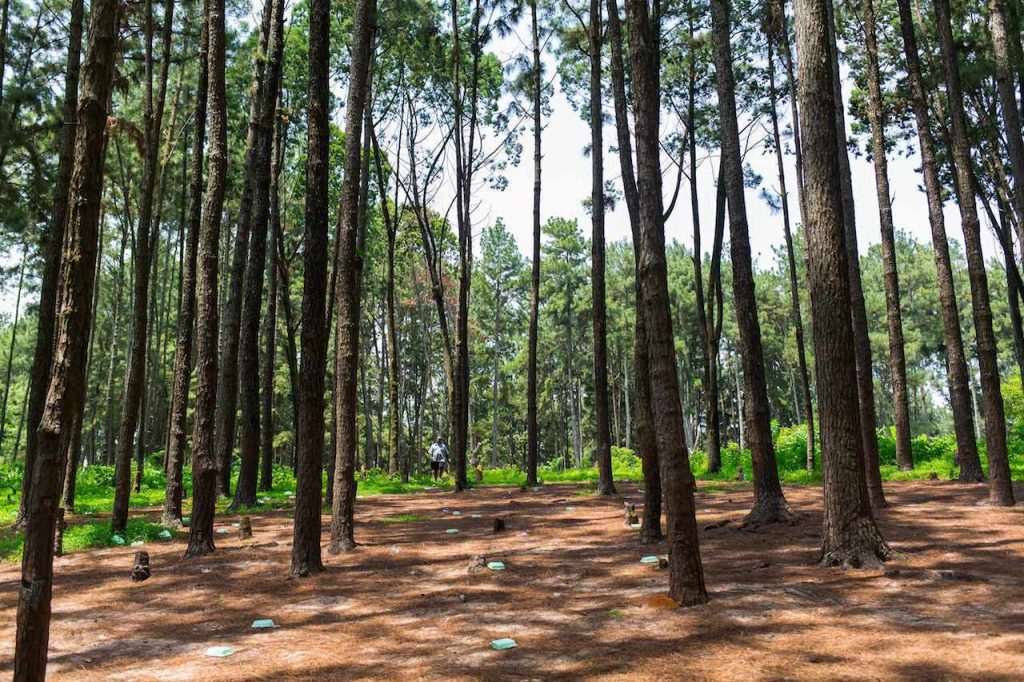 Ngwo Pine Forest is forest is located along Old Enugu-Onitsha Rd, Ngwo-Asaa. Its assemblage of beautiful pin trees makes it a popular site for local and international tourists. There is a dozen of fascinating caves built from limestone, by nature. There is also a pool formed at the base of the caves through the natural waterfall.
14. Jos Wildlife Park, Jos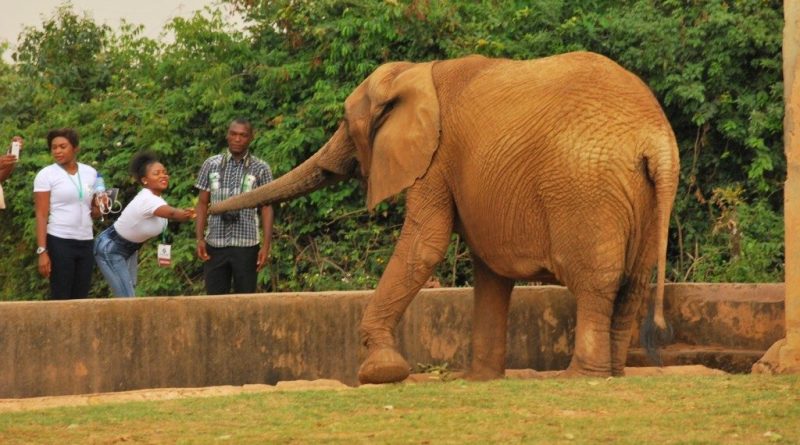 The Jos wildlife park was established in 1972, and is one of the largest man made zoological gardens in Nigeria, and is home to a variety of animals such as baboons, monkeys, elephants, lions, as well as other exotic collection of wild animals, reptiles, and birds. The park also contains picnic centres within the park and a history museum that tells the story of the park and state.
15. Benin National Museum, Edo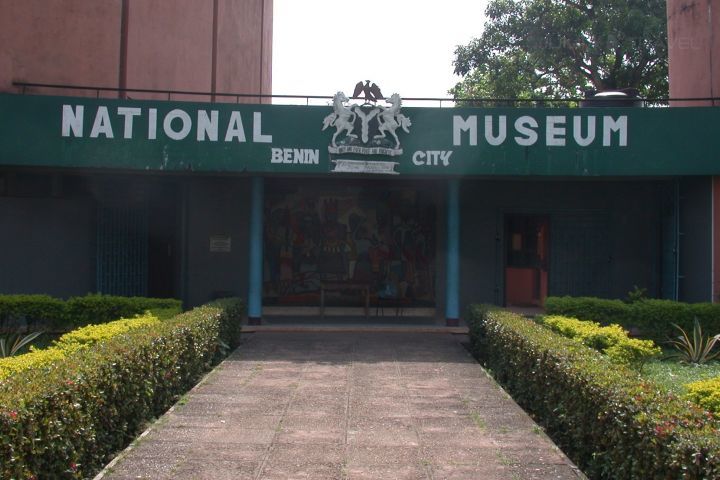 The Benin City National Museum is a national museum in Benin City, Nigeria. located in the city centre on King's Square. The museum has a significant number of artifacts related to the Benin Empire such as terracotta, bronze figures and cast iron pieces. Visitors can also get souvenirs from the museum gift shop, ranging from batik fabrics to various traditional drinking vessels and jewelry items.