There are quite a lot of couples in the Nigerian entertainment industry. Some of which fell in love on set. While a lot are waxing stronger in there relationship and marriage life for years, some have been in and out of divorce and heartbreaks, others choose to be single parents.
Please note that this list is compiled based on couples that have gone through the test of time and as so, the newly wedded couples although cute, but won't be on the list.
So let's jump right into it. The best 10 Nigerian celebrity couples;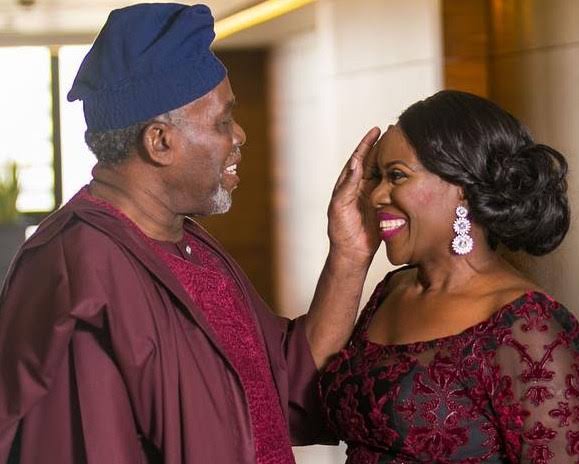 These are both veteran actors in the Nigerian movie industry and for the younger generation of Nollywood stars, stand as beacons of inspiration. Olu Jacobs and Joke Silva have been married for so many years, yet still look as if they only got married yesterday. With a union spanning over 34 years, they have kept the love running strong, weathering all storms and managing the circumstances of being in the limelight ever so well.
Omotola Jalade & Matthew Ekeinde
Omotola Jalade, otherwise known as 'Omosexy' and her hubby, Matthew Ekeinde have been married 23 years and that time she was 17 years old and Mathew was 27 years. Her husband is a pilot, but being married to a Nollywood icon thrust him into fame too. Their marriage has stayed strong and this makes them one of the industry's notable couple. Their marriage is blessed with 4 kids who are all cute as their parents.
Ramsey Noah & Emilia Philips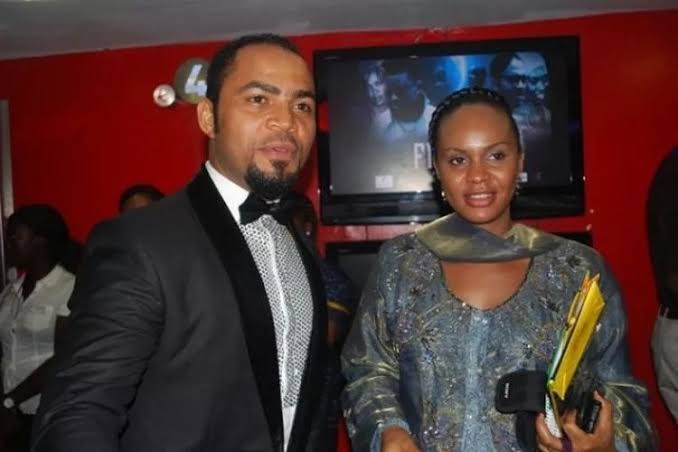 Ramsey Noah and his wife Emelia Philips are hardly spotted in public together. The couple has kept a very low profile since tying the knot over a decade ago. Noah has always explained how patience, understanding and commitment has been key to keeping them together. They're blessed with three kids: two sons and a daughter.
Funke Akindele and JJC Skillz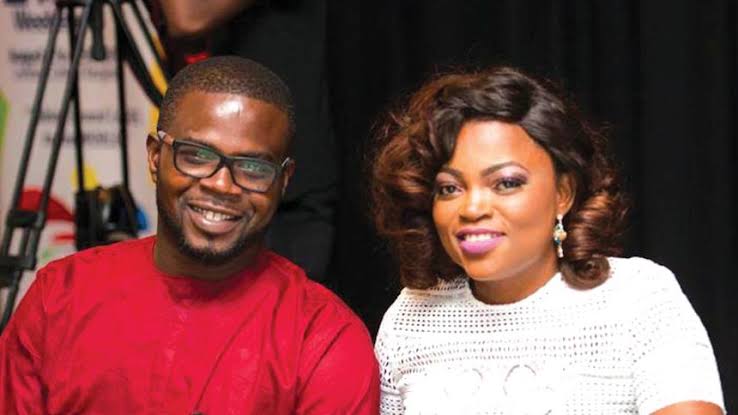 'Jenifa's Diary' is pretty much a household name thanks to Funke Akindele. She and her music star husband, Abdulrasheed Bello, more popularly known as JJC Skillz, have been married since 2016 after a private ceremony in London. The power couple where blessed with a set of twins December 2018.
Mercy Johnson and Prince Okojie
Mercy Johnson officially became Mrs Okojie in 2011, married to Prince Odianosen Okojie, popularly known as Odi. The grand wedding ceremony was held at Christ Embassy, Oregun, Ikeja, following the traditional marriage on 26th August at Iyana Iba Lagos.
Mercy Johnson and her husband, Prince Odianosen Okojie have three kids, Purity Ozioma Okojie (December 2012), Henry Okojie (October 15, 2014) and Angel Okojie (December 11, 2016).
Meanwhile, Prince Odianosen was married to Lovely and they had 2 kids before the marriage crashed. Despite her husband's first failed marriage, MJ continues to lead a peaceful happy life with Odi and their three kids. She has voiced her stance on her life's scale of preference which is, family first!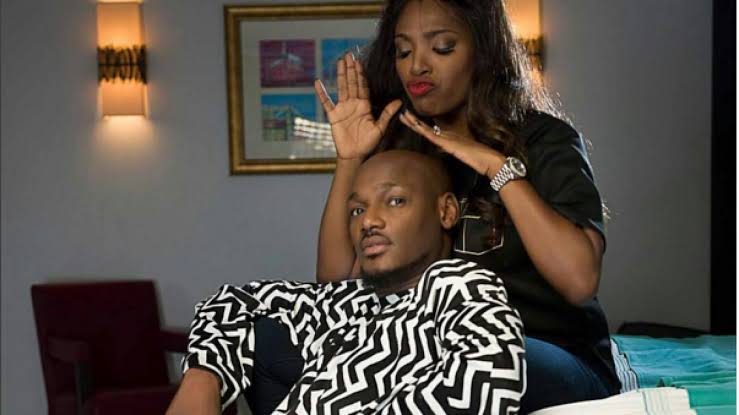 On 2 May 2012, 2Face Idibia and Annie Macaulay married in Lagos, Nigeria in a private ceremony. 2face announced his marriage via his Twitter page. Annie Macaulay and 2Face had their traditional wedding on 8 March 2013 in Eket, Akwa-Ibom State Nigeria. The couple also had a white wedding in Dubai, on Saturday 23 March 2013 with Nigerian and Ghanaian celebrities all present to see the long term couple tie the knot. They have two kids together and five others kid with two baby mama's.
With no doubt we can say that this is (arguably) the strongest celebrity couples in Nigeria as they have gone through a lot together even break ups and different baby mamas but yet they stayed together.
Tolu 'Toolz' Oniru and Captain Tunde Demuren
The couple had their wedding ceremony in Dubai in April 2016, and that, too, was just as glamorous as the traditional wedding which held 8 months later. Toolz is a popular On Air Personality, hosting shows on radio and on TV, while her Husband, Tunde is a pilot. The couple welcomed their first baby (A bouncing baby boy) in UK.
Adesua Etomi W and Banky W
These two first got married on the big screen before getting married in real life.
November 2017 would forever remain evergreen in the minds of Nigerians, especially those in the entertainment industry and of course Banky W and Adesua Etomi's populous fans.
This is because the month went down the history as the month the two celebrities said "I Do" to each other in ceremonies that brought together most bigshots in the entertainment industry.
The couple got engaged in February 2017, had their traditional marriage on November 19, court wedding on November 20, and White Wedding on November 25, in Cape Town, South Africa.
Victoria and Desmond Elliot
The couple tied the knot on December 25, 2003, in Akwa Ibom, after courting for eight years. Victoria and Desmond met for the first time as university students.
They are happy parents to two sets of twins. The couple had their first twins shortly after their marriage. They are boys named Denzel Elliot and Desmond Elliot Jr. The second set arrived in 2010. Their names are Donald Elliot (boy) and Dawn Elliot (girl).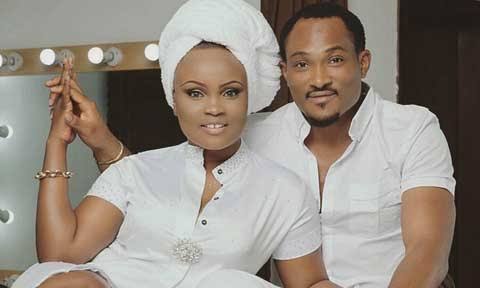 Blossom and Maureen had their traditional wedding in 2015 before the enchanting white wedding in October of 2016.