The world is currently experiencing a pandemic and almost every country is on lockdown. This means that outdoor recreational locations like parks, movie theaters and beaches have been abandoned or now.
However, the whole world continues to fight the pandemic and there is hope that one day life will be brought back to normal. When this happens, people will be eager to go out, travel and enjoy the outdoors once again, and beaches are sure to be one of the go to locations.
With over 400 beautiful beaches in the world, it will be hard to pick which ones to visit. So to help with that decision, and in anticipation of the end of coronavirus, here are 10 beaches worth visiting when the pandemics is defeated.
1. Whitehaven Beach, Australia
Whitehaven Beach, located along Whitsunday Island, Australia one of the most instagramed beaches in the world.The 7 km stretch beach is known for its crystal white silica sands and turquoise coloured waters. Asides from the sand and beautifully coloured water, the beach also has barbeque and camping facilities. In 2018, the Australian government announced an investment of $3.9 million for renovations and upgrades.
2. Copacabana, Rio de Janeiro, Brazil
Famously known as the crescent-shaped beach, Copacabana is one of the most famous and most beautiful beaches in the world. With Brazil being a sport loving country, sport facilities like like volleyball nets and football courts are provided across the beach.
3. Eagle Beach, Aruba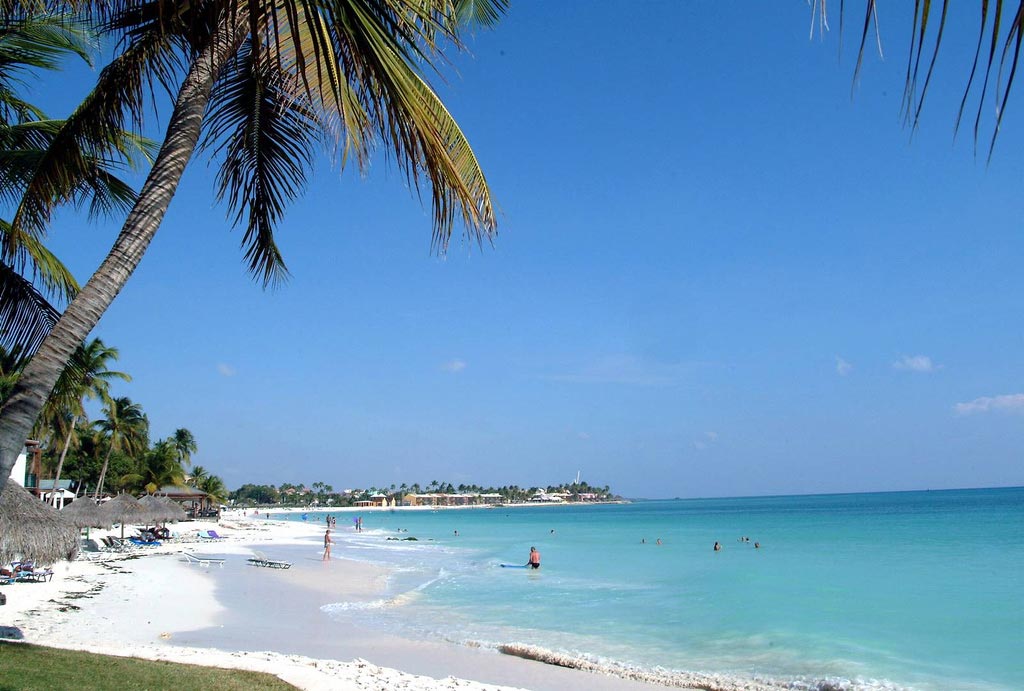 Eagle Beach is located in Oranjestad, Aruba, a neighborhood famous for its many low-rise resorts and wide public beach. The beach is known for its soft white sand, Caribbean palms and local fofoti trees.
4. Boulders Beach, South Africa
Boulders bay is one of the most popular beaches in the world particularly for being home to Africa's famous penguin colony with over 3,000 birds. The beach is also generally a perfect swimming spot as a result of ancient granite boulders that surround and protect the waters from large waves.
5. Maya Bay, Phi Phi Islands, Thailand
Since it was used in Lenardo Di Caprio's 1999 film, The Beach, Maya Bay has become a huge tourist attraction. In 2018, Maya Bay was closed for four months by Thailand's Department of National Parks, Wildlife and Plant Conservation for reef recovery. After reopening, the beach, known for its clear waters, white sand and appearance, recorded an amazing 2,000 visitors a day, making it one of the most visited.
6. Anse Source d'Argent, Seychelles
Anse Source d'Argent is known for its dazzling white sands, shallow emerald waters, beautiful granite boulders and coconut palms, all of which makes it one of the most photographed beaches in the world.
7. Bondi Beach, Sydney, Australia
Bondi is one of Australia's most iconic beaches with two heritage sites. Tourists bask in the glorious sunrise edges above the ocean horizon, beautiful waves, buzzing night-time scene and free wifi. Over 2 million people are estimated to visit Bondi beach annually.
8. Navagio Beach, Zakynthos, Greece
Navagio Beach, or Shipwreck Beach, is an exposed cove, on the coast of Zakynthos, in the Ionian Islands of Greece. The beach gained huge popularity after it was prominently featured in the hit Korean drama, Descendants of the Sun. The beach is known for the rusting vessel of the Panayiotis, which washed ashore there in 1980.
9. Santa Monica Beach, California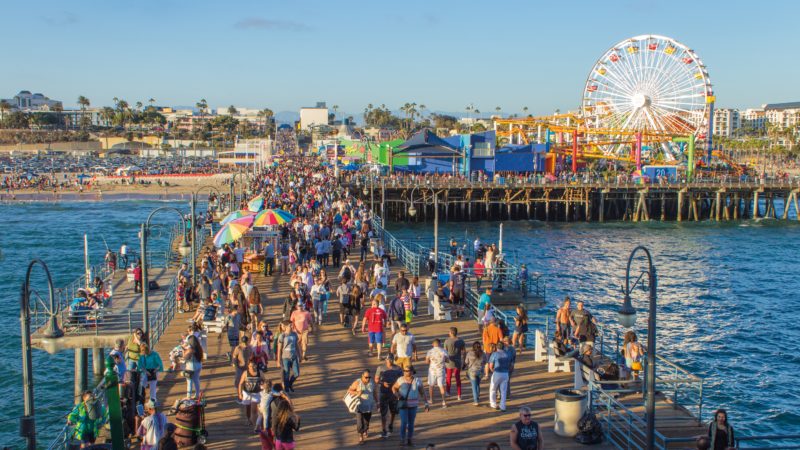 Santa Monica Beach is located along Pacific Coast Highway in Santa Monica. The beach has parks, picnic areas, playgrounds, restrooms, as well as manned lifeguard stations, the original Muscle Beach, bike rentals, concessions, a few hotels, a bike path, and wooden pathways for warm days and beachgoers with disabilities. Visitor activities include volleyball, surfing, stand up paddleboarding, and swimming.
10. Pink Sands Beach, Bahamas
Pink Sands beach is one of the most popular and beautiful beaches in the world. It is known for its calm, translucent water and pink coloured sands (as the name implies) which come from microscopic coral insects, known as Foraminifera.