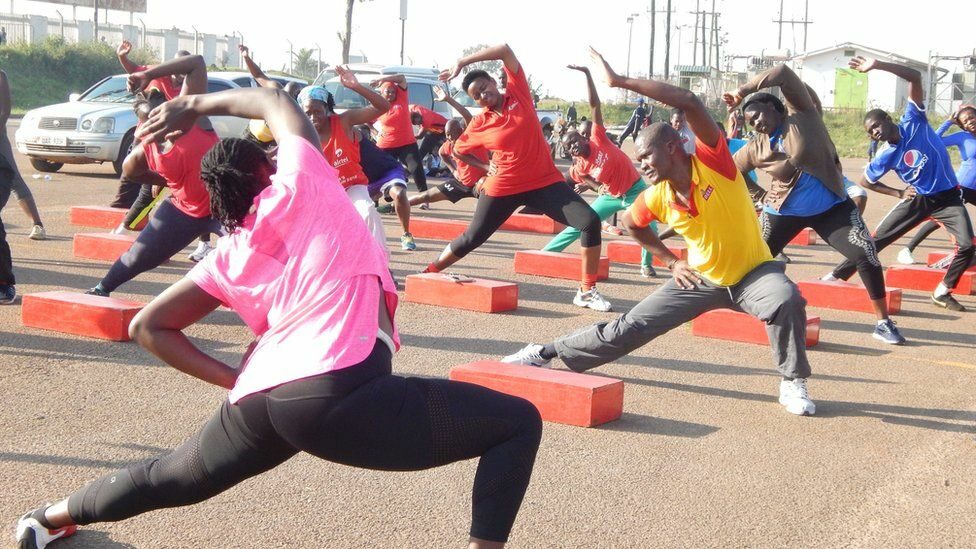 Many people are not used to staying fit and keeping a healthy lifestyle due to various personal excuses from hectic schedules to lack of determination. Staying fit and healthy should be a continuous process to keep your body and mind in shape.
Moreover, if you do the same workout every time, your body will get used to it. You have to keep building it up, challenging yourself, and sometimes mix it up with other, different exercises.
Here are ten (10) easy tips to help you stay fit and healthy:
Measure and Watch Your Weight: Start the month by measuring your weight to know your current situation and plan of action. ​Make sure to track your body weight on a daily or weekly basis. This will help you monitor your progress and see what you're losing or what you're gaining.
Watch What You Eat: Limit your intake of junk foods and foods with fat, sugar, and calories. Eat nutritious meals with more fibre and proteins. Also, when you eat matter, stop acting like a ghost and eat early. Shun any spirit that urges you to start eating after 9 pm. What you eat and when you eat them are critical to your healthy lifestyle.
Eat Plenty Fruits or Take Multivitamin Supplements: Eating fruits and a variety of vegetables can help sustain your nutrient level. If you don't have the means, taking multivitamin supplements daily to ensure sufficient levels of nutrients is a good idea.
Many micronutrients are vital to your immune system, including vitamins A, B6, B12, C, D, and E, and zinc, iron, copper, selenium, and magnesium.
However, there's currently no evidence that adding supplements or "miracle mineral supplements" to your diet will help protect you from the virus or increase recovery. In some cases, high doses of vitamins can be harmful to your health.
Drink Water, Stay Hydrated, and Limit Sugared Beverages: Water should be your padi of life. Drink water regularly to stay hydrated and healthy. Also, limit sugared beverages and substitute them for healthy smoothies and plenty of water.
Exercise Regularly: Work out regularly to stay physically fit. There is no particular way to exercise, so your workout schedule should be what fits your lifestyle the most. The important thing is to make sure you work out at least three times a week.
You can work out individually at home with virtual trainers or join a gym if the spirit of procrastination has an HQ in your life. You can go for walks or runs if you live in an area that is safe and suitable for outdoor walks or runs.
Reduce Your Sedentary Lifestyle: reduce sitting or lying down in one place or position while engaged in an activity like surfing social media, watching TV, playing video games, reading, or using a mobile phone or computer for much of the day. Exercise won't save you from your sedentary time.
If you are a remote worker or work behind a desk, consider taking breaks from sedentary time to walk around the office/room several times a day.
Get Enough Good Sleep: The importance of sleep cannot be overemphasized. There is a strong correlation between your sleep quality and your immune system. Getting 7-8 hours of sleep each night will keep your immune functioning properly.
Go Easy on Alcohol and Stay Sober: We know the country is rugged, and you need to unwind sometimes. Drinking alcohol to the point of no return is unsuitable for anyone trying to keep a healthy lifestyle. Always consume your alcohol in moderation; remember, alcohol contains calories too.
While we will advise that you do away with the beers, a glass of wine here and there won't kill you or hurt your healthy lifestyle.
Free Your Mind: Everyone knows things are hard right now. Fear, anxiety, sadness, and uncertainty are some feelings people feel all the time. However, these feelings will do your body more harm than good.
Look for ways to ease your stress and free your mind; remember problems no dey finish.