Most people tend to give the cold shoulders when they hear about women leading the people or women being more powerful either in a family or the country having potential men in the country.
Despite the male domination which is covering almost 80% of the most powerful, rich or wealthy people in the world at large, the are women who are still beating it on the list and making there way to the top, setting a platform for other female aspirants to see beyond the social critics and strive ahead.
Angela Merkel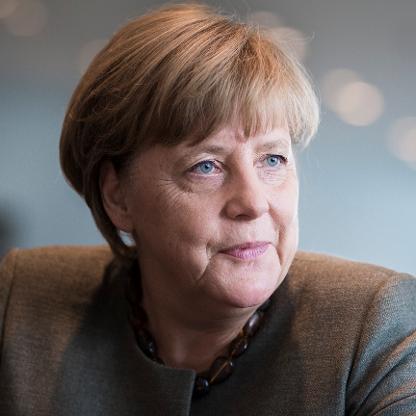 Merkel (64 years) became the first female Chancellor of Germany in 2005 and is serving her fourth term.
In November Merkel stepped down as leader of the Christian Democratic Union (CDU) and announced she wouldn't seek another term as chancellor in 2021.
Merkel remains the de facto leader of Europe, leading the region's largest economy after steering Germany through financial crisis and back to growth.
Her leadership is marked by her steely reserve, from standing up to Donald Trump to allowing more than a million Syrian refugees into Germany.
For now, she leads a coalition government unpopular with voters, facing continuing storms from Brexit and growing anti-immigrant sentiment in Europe.
2. Theresa May
Theresa Mary May; born 1 October 1956) is a British politician serving as Prime Minister of the United Kingdom and Leader of the Conservative Party since 2016. She served as Home Secretary from 2010 to 2016. May was first elected Member of Parliament (MP) for Maidenhead in 1997. Ideologically, she identifies herself as a one-nation conservative.
May has spent the past two years negotiating the exit, facing pushback from both pro and anti-European factions in her own party and the opposition.
European leaders approved her plan in November 2018, opening the door for the first major member state in the bloc's 45-year history.
Balancing Britain's goals to strike free trade deals outside the EU and land border issues with Ireland, could undo years of work to create peace.
May continues to fight for a unified Britain and in her own words "a Brexit that delivers on the result of the referendum."
3. Christine Lagarde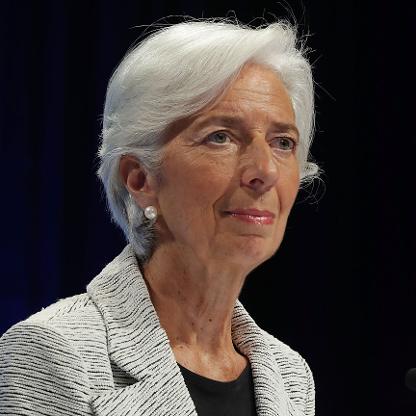 Christine Lagarde (born 1 January 1956) is a French lawyer and politician who is currently serving as the Managing Director (MD) and Chairwoman of the International Monetary Fund (IMF). Lagarde has held the position since 5 July 2011.
Under her tenure, the IMF has navigated the eurozone debt crisis, managed emerging market risks and the threat of a U.S. trade war with China.
In November she warned that disputes and tariffs are putting global growth in jeopardy and urged countries to fix global trade.
Lagarde has asked central banks to adopt digital currency as a legitimate option to supply money in the digital economy.
On the 10-year anniversary of the 2008 bank collapse, Lagarde pointed to "groupthink" in the male-dominated industry and call further gender reform.
4. Mary Barra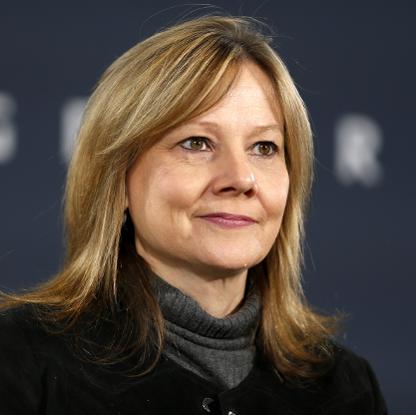 Mary Teresa Barra (born December 24, 1961) is the Chairwoman and CEO of General Motors Company. She has held the CEO position since January 15, 2014, and she is the first female CEO of a major global automaker. On December 10, 2013, GM named her to succeed Dan Akerson as Chief Executive Officer, and prior to that, Barra served as the Executive Vice President of Global Product Development, Purchasing, and Supply Chain at General Motors.
She has invested billions in electric vehicles, self-driving cars and a ride-share service called Maven to ensure the manufacturer's future.
In November, as part of a restructuring plan to make the company more agile and profitable, she announced layoffs of 14,000 North American employees.
While the news sent shockwaves through the Midwest and angered President Trump, the cost-cutting sent stock prices up 5%.
Having earned $22 million in 2017, Barra has the highest compensation of any leader of a Detroit Big Three automaker.
GM ranked No. 1 on the 2018 Global Report on Gender Equality. It was one of only two global businesses that have no gender pay gap.
5. Abigail Johnson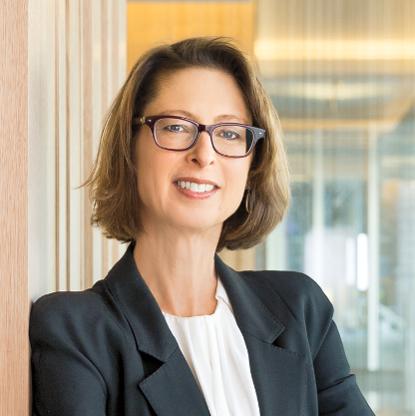 Abigail Pierrepont Johnson (born December 19, 1961) is an American businesswoman. Since 2014, Johnson has been president and chief executive officer of US investment firm Fidelity Investments (FMR), and chairman of its international sister company Fidelity International (FIL). Fidelity was founded by her grandfather Edward C. Johnson II. Her father Edward C. "Ned" Johnson III remains chairman emeritus of FMR. As of March 2013, the Johnson family owned a 49% stake in the company, with Johnson herself holding an estimated 24.5%.
This year Fidelity launched millennial-friendly zero-fee index funds and a crypto-currency platform that makes digital assets accessible to investors.
Johnson is strategically prioritizing women, getting ahead of a $22 trillion shift in assets to this financially powerful segment.