Cristiano Ronaldo can do a lot of things other footballers can only dream of.
You can start counting the number of records the Portuguese forward has under his belt. I bet that'll be a cumbersome process. You can't possibly go through them all in one day!
Cristiano Ronaldo is undoubtedly a legend of the game. Ronaldo rules the field, like a king. He humiliates his opponents as though they are his enemies. He protects the ball from his enemies as if his life depends on it. He takes the advantage of each and every opportunity to take the ball to the box.
Oh boy! this is a wild one!
Where do I start?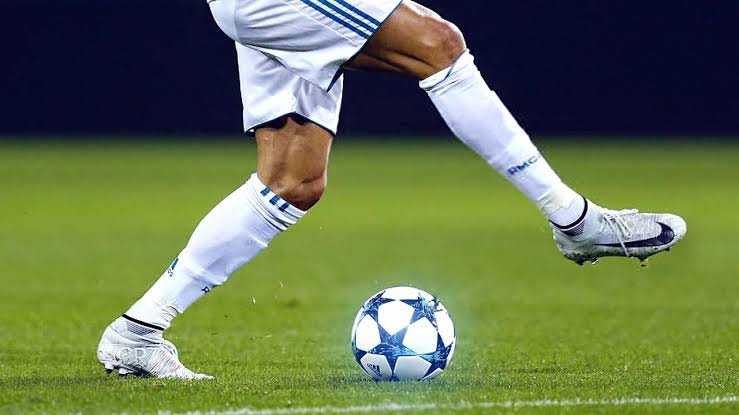 He gets a lot of criticism for flaunting useless skills over the course of a match. Pundits feel those skills are to please the girls and adds up to really little or less.
But guess what?
He owns what he does.
Defenders know what to expect, they know he'll throw a left leg, then a right leg and then again a left and then probably would cut in.
What amazes me is how do they still fall for it, if it's useless.
He not only gives a sight to behold (a falling and failing defender) but also gets away with the ball. And if he doesn't, a player gets enough time to search and move to a better position and hence the game is on with the possession intact!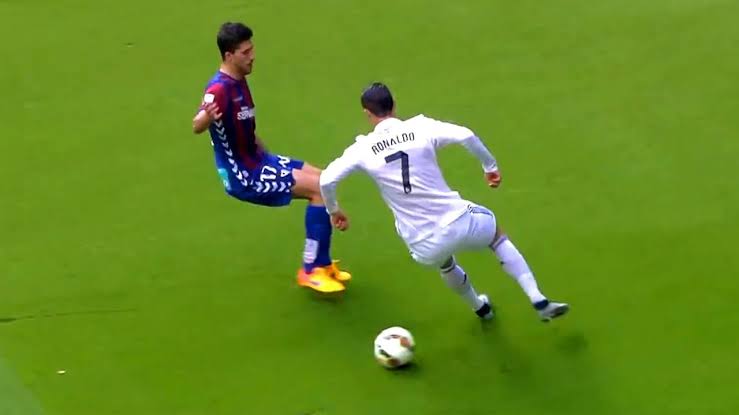 He does it with such flamboyance we don't really understand the mastery it requires to practice the chop! Anybody can do a chop, really! But picking up the time and space and the speed and the power in that split second near the defender in a real match is a different ball game altogether.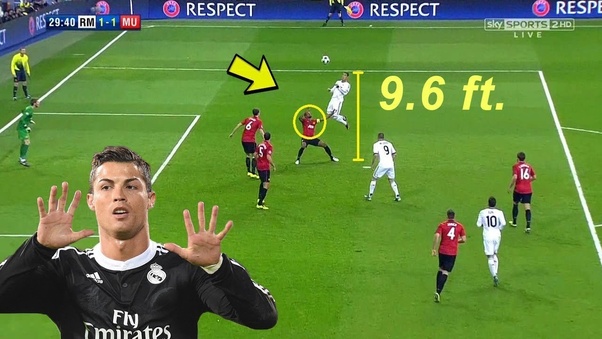 I think,by now, you guys are well aware of his jumping abilities and the kind of force he generates and how he jumps higher than an average NBA player.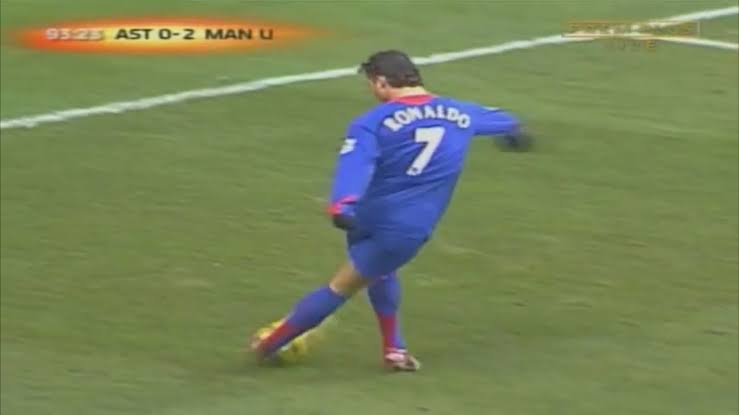 Raboonas is quite a creative technique looks simple but difficult. Difficult in the sense of getting the same accuracy as he those and hitting the target.