Agents have become increasingly popular and powerful, they've gone from mere representatives to brokers of multimillion dollar deals. They influence both team and player decisions, deciding where a player goes or stays. Agents like Jorge Mendes and MinoRaiola have made the term super agent popular because of the caliber of their clients, the massive deals they broker and the equally huge commissions they take home.
Below are the top 10 most powerful sports agents in the world according to Forbes.
1. Jonathan Barnett
Contracts – $1.3 billion
Commissions – $128 million
Jonathan Ian Barnett is a football agent and is the chairman and founder of Stellar Group Limited. Barnett is regarded as the number 1 most powerful sports agent in the world and masterminded the £86 million move of Gareth Bale to Real Madrid from Tottenham Hotspur. His agency is now the fourth biggest sports management agency in the world and number one in football. His client list includes Gareth Bale, Saul Niguez, Ruben Loftus-Cheek and Jordan Pickford.
2. Scott Dean
Contracts – $2.4 billion
Commissions – $$118.8 million
Scott Dean Boras is an American sports agent and founder of Boras, a sports agency specializing in baseball. His agency represents roughly 175 professional baseball clients. In 2019, contracts signed by his clients totaled more than $1 billion in the month of December.
3. Jorge Mendes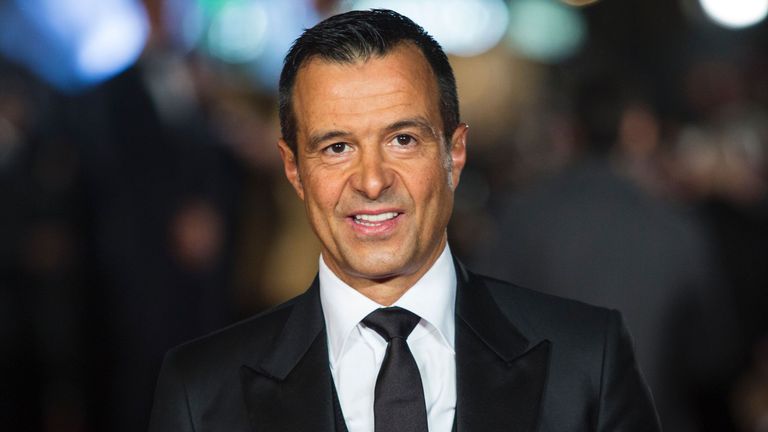 Contracts – $1.2 billion
Commissions – $118 million
Jorge Paulo Agostinho Mendes is a Portuguese super agent and head of the GestiFute company. Mendes has been named Best Agent of the Year at the Globe Soccer Awards ten consecutive times, from 2010 to 2019 and is regarded as one of the most influential agents in the world. His impressive clientele include Cristiano Ronaldo, David de Gea, José Mourinho, Diego Costa, James Rodríguez and Joao Felix
4. Jeff Schwartz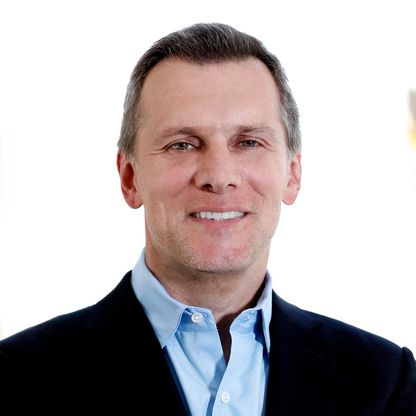 Contracts – $1.8 billion
Commissions – $72.5 million
Jeff Schwartz is President and Founder of Excel Sports Management, a full-service sports management and marketing agency. He represents a number of NBA superstars, including Kemba Walker, Kevin Love, Andre Drummond, LaMarcus Aldridge, Brandon Ingram, Paul Pierce and Jason Kidd. Schwartz began his sports management career in 1992 at International Management Group (IMG) managing the careers of tennis greats Pete Sampras, Marcelo Rios and Martina Hingis.In 2000, Schwartz was named the 15th Most Influential Person in Tennis by Tennis Magazine.
5. Mino Raiola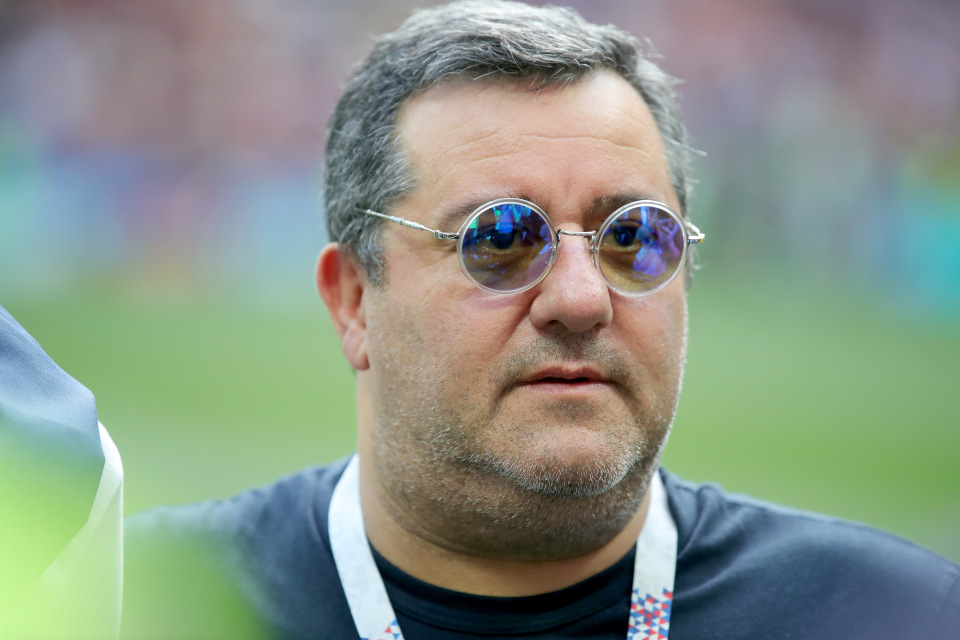 Contracts – $703 million
Commissions – $70.3 million
Carmine "Mino" Raiola is an Italian-born Dutch football agent representing more than 20 players playing in European leagues. Some of his famous clients include. Zlatan Ibrahimović, Paul Pogba, Henrikh Mkhitaryan, Marco Verratti, Gianluigi Donnarumma, Matthijs de Ligt, Erling Haaland, and Mario Balotelli. In August 2016, the super agent made a reported €25 million from Paul Pogba's €105 million transfer from Juventus to Manchester United.
6. Casey Close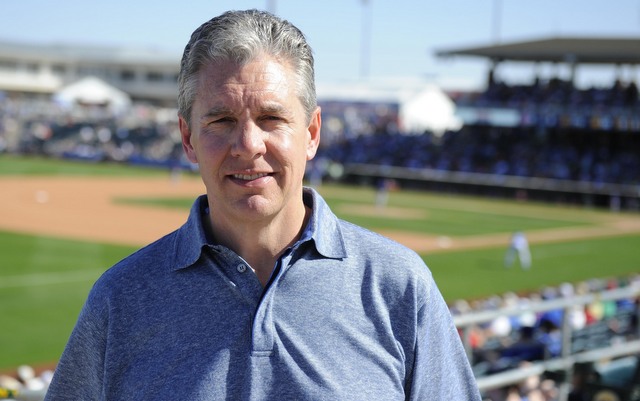 Contracts – $1.3 billion
Commissions – $63 million
DescriptionCasey Richard Close is an American sports agent and former college and professional baseball player. Some major deals negotiated by Close for his clients include: a five-year, $125 million contract extension for Ryan Howard in 2010; a 10-year, $189 million deal for Jeter in 2000 (at the time the second richest contract in baseball history); a three-year $51 million deal for Jeter in December 2010; a five-year $65 million deal for Derrek Lee in 2006; a one-year $10 million contract (with $2 million in performance bonuses) for Ben Sheets in 2010; and a six-year $17 million deal for Drew Henson in 2000.
7. Sam and Seth levinson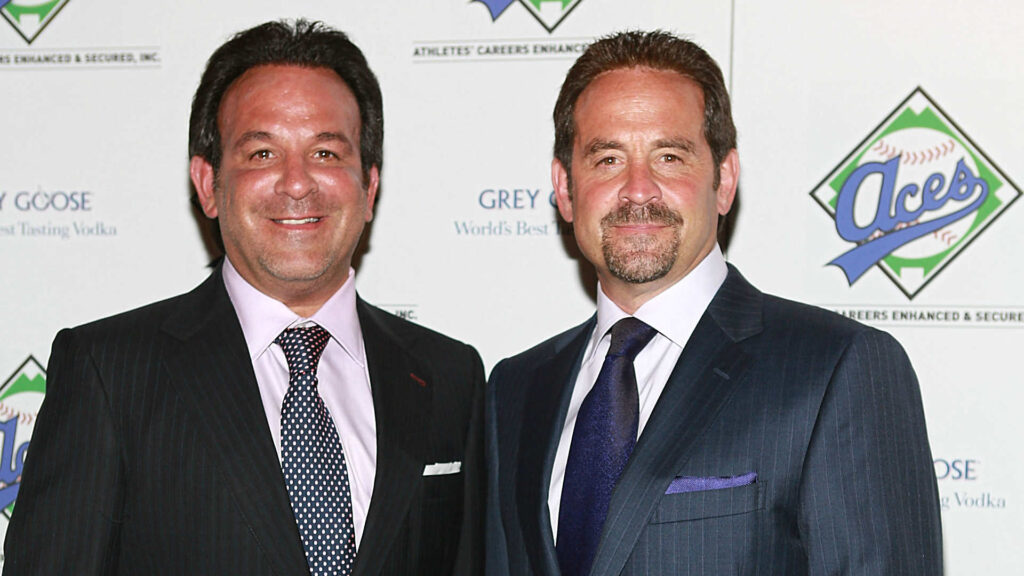 Contracts – $1 billion
Commissions – $51 million
Sam and Seth Levinson are the brothers behind one of baseball's most powerful agencies, ACES. The agency has operated independently for more than 30 years and manages over $1 billion in active MLB contracts. Among the brothers' top deals are a six-year, $155 million contract for Chicago Cubs pitcher Jon Lester and an eight-year, $110 million contract for Red Sox second baseman Dustin Pedroia.
8. Joel Wolfe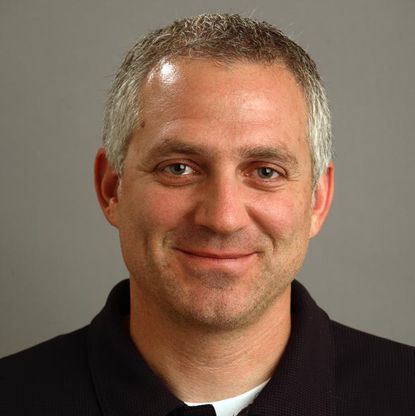 Contracts – $1 billion
Commissions – $50.8 million
Joel Wolfe was drafted by the Oakland Athletics and spent some time in the minor leagues. He now serves as Wasserman's executive vice president of baseball, establishing himself as one of the most powerful agents. Wolfe's most notable being Giancarlo Stanton's 13-year, $325 million deal with the Miami Marlins and as of 2019 Wolfe has negotiated more than $1 billion in active contracts.
9. Tom Condon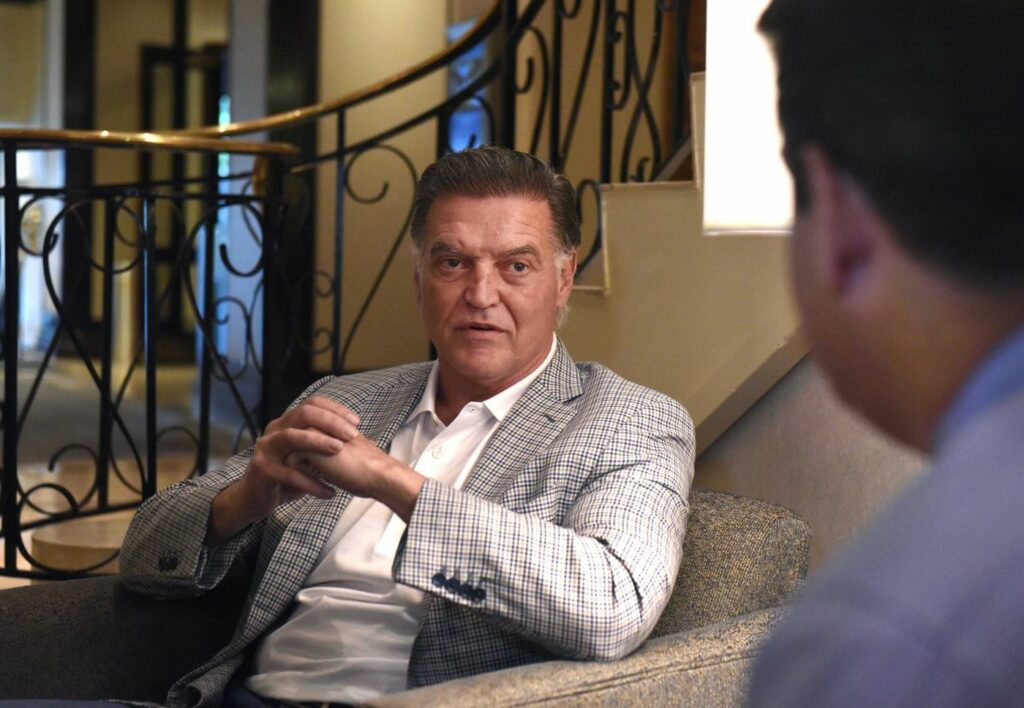 Contracts – $1.6 billion
Commissions – $46.6 billion
Thomas Joseph Condon is an American football agent. He was an offensive lineman for the Kansas City Chiefs between 1974 and 1984 and for the New England Patriots in 1985. After earning his Juris Doctor from the University of Baltimore during off-seasons, he began representing teammates while still playing. He was named the most powerful agent in American football by Sporting News in 2006 and heads the Football Division of Creative Artists Agency with fellow agent Ben Dogra. His clients include quarterbacks Sam Bradford, Drew Brees, Matthew Stafford, Matt Ryan, Alex Smith and brothers Peyton Manning and Eli Manning.
10. Todd France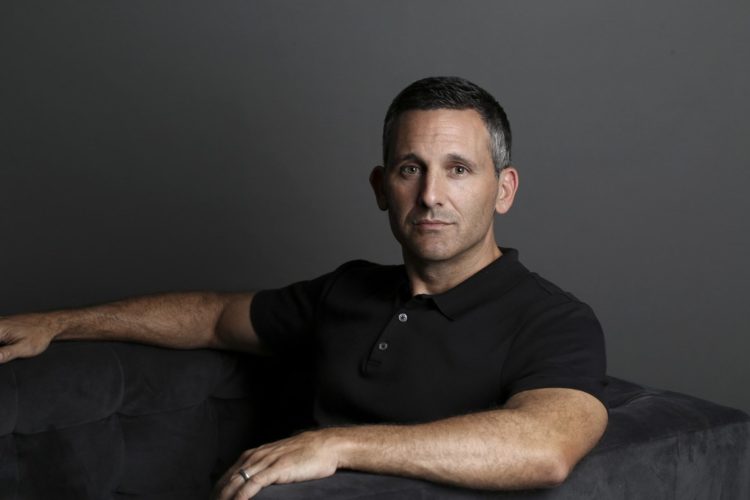 Contracts – $1.5 billion
Commissions – $44.8 million
Todd France joined Creative Arts Agency in 2015 as a division co-head and has since left a lasting impact. As of 2019, he has personally negotiated almost $1.5 billion in active NFL contracts as of. His client roster is headlined by Aaron Donald, DeAndre Hopkins and Fletcher Cox.