2020 will be remembered for eternity as the year that brought revelations and reckonings. One of these revelations came in the wake of the brutal murder and rape of Uwa in a church in PortHacourt. The disturbing and inhumane act brought back to the fore an underlying problem that has for long been ignored. For years, sexual assault, harrassment and rape has been a serious problem, and it is quite unfortunate that it took Uwa's death to gain the needed attention from the top.
While the issue of rape has become a huge topic, sparking peaceful protests and hashtags, it has also led to more revelations of alleged sexual predatory acts by several celebrities. These acts have apparently been happening for years and recent incidents have just boosted boldness and given some of these victims a voice. This isn't the first time Nigerian celebrities have been accused of sexual assault, however, unfortunately these allegations end up being being treated like timeline stories as they usually die off without investigations, justice or closure.
While we cannot say who is guilty or not, below is a list of Nigerian celebrities who have been accused of rape over the years.
D'Banj
Following D'banj's social media post against rape, a Nigerian model scout, Benjamin Ese called out musician and entrepreneur, accusing him of raping his friend 2 years ago, and as such had no right to speak against rape. According to Ese, the incident happened in a hotel in Victoria Island where the artist offered his friend money in exchange for sex, and she refused and ten he subsequently got a spare key to her room and raped her. The alleged victim, Seyitan Babatayo, eventually revealed herself and demanded a public apology from the 'Kokomaster', D'banj, through her lawyers.
D'Banj denied allegations and claimed they were calculated attempts to ruin his image and disrupt the plans for his birthday and album launch. He went further to demand a compensation of 100 million Naira and an apology which was to be published in four national dailies. It was later reported that Babatayo had been arrested and coerced into recanting her claims.
Peruzzi
Musician, Tobechukwu Okoh, also known as Peruzzi, was accused of raping a lady known as princess in 2012. This accusation was made in a series of tweets that went viral on social media. The accuser claimed that Peruzzi took advantage of her when she visited his house along with her friend who was in a relationship with Peruzzi at that time. In her tweet, Princess stated, "For so long I've kept this to myself but I have decided to speak out due to the boldness of Daffy Blanco & other rape victims. Let's expose these rapist for who they are, they have no right to take advantage of us. #SayNoToRape #SayNoToRapist #SurvivingPeruzzi,"
Peruzzi denied the rape allegations in a statement posted on his Instagram where he described rape as "heinous and "cowardly". However, a series of tweets where the singer justified rape were earthed out, giving the accusations more credibility. The DMW artist was quick to respond, apologizing for the insensitive tweets and blaming them on young age.
Brymo and Bollylomo
Biliquis, a twitter user took to twitter to reveal rape allegations atgainst singer Brymo and actor Bollylomo. She revealed that several ladies had cried out on how the two celebrities had raped them. She began with revealing accusations against Brymo, see tweet below
After she shared Brymo's accusations, she went on to reveal several messages she received in her DM claiming Bollylomo had also raped several ladies who were ready to speak up. She shared screenshots of several ladies recounting their alleged experiences with Bollylomo and how he sexually assaulted them. Both celebrities denied the accusations, threatening lawsuits.
Obesere
In 2014, popular fuji artist, Obesere was accused of rape by a 29 year old Business woman, by name Olanike Olaiya at his Okota residence. According to the reports, she met him through one of her friends and after a discussion concerning her business, Obesere asked for sex which she refused. He then insisted that she spend the night because it was getting quite late which she agreed to. She claims she was raped, and he inserted a ring he wore into her genitals. After which she started bleeding. She says he then left her in the room and went out.
Obesere was arrested and a medical check-up on the woman revealed that she was actually raped. When questioned, Obesere claimed that he and Miss Olanike were lovers and they had made love when she visited.
Timaya
In 2015, Atlanta based upcoming artist, Shella B accused Timaya of alleged sexual assault. Timaya claimed that the two of them had consensual sex and that the accusation was all part of an attempt to blackmail him into giving her $50,000.
African China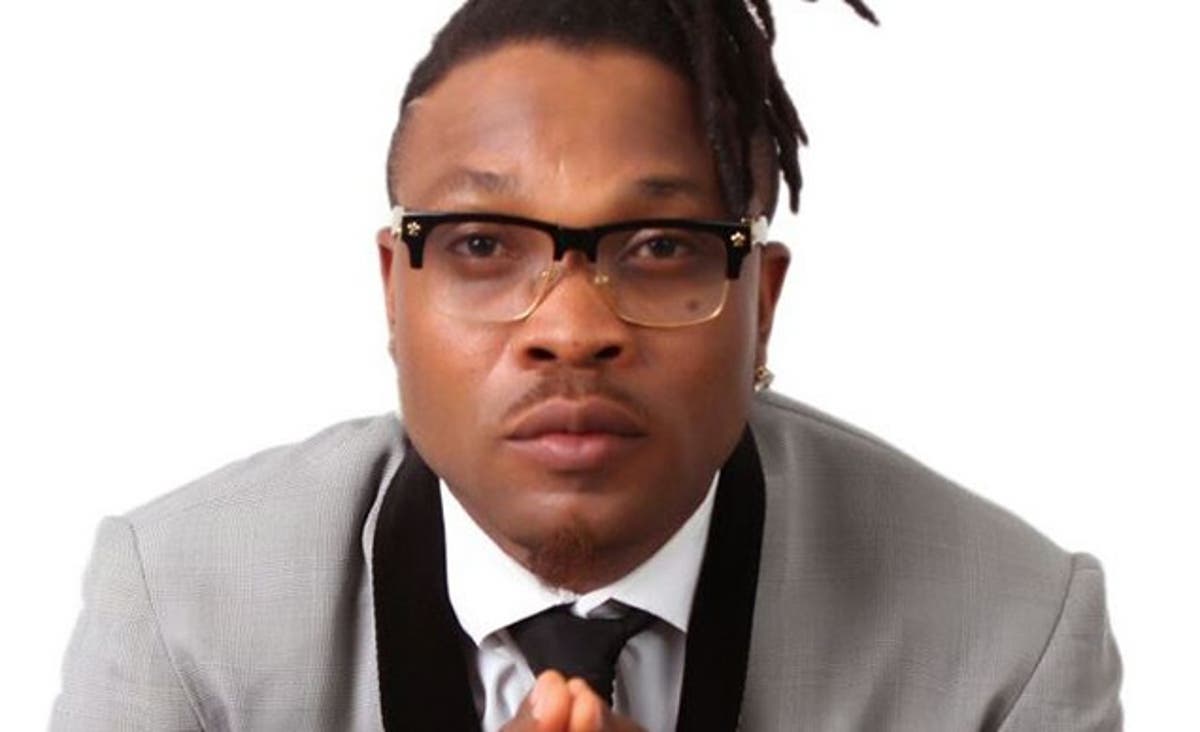 The Reggae/dancehall artiste was reportedly accused of rape by an unnamed female when he was in the UK for a show in 2006.The accusation led to his arrest.
China confirmed that he slept in the same room with his accuser but maintained that he never raped her. African China also claimed that the white lady was drunk and couldn't go home to avoid her mom's wrath.
Biodun Fatoyinbo
In an exclusive interview with YNaija in 2019, Busola Dakolo gave a detailed and graphic account of how the senior pastor of Commonwealth Of Zion Assembly, Biodun Fatoyinbo raped her twice years ago. In the interview, she detailed how she met him as a teenager as well as how he raped and tormented her. Busola and her husband, Timi Dakolo filed a case against the flamboyant Nigerian celebrity pastor Biodun Fatoyinbo but the case was turned against them and Busola became the object of a police investigation. Fatoyinbo eventually returned to the pulpit one month later  and told his congregation "As a Christian, you must face opposition. If God, who is holy and faithful, has enemies, you are sure going to have,"
The case remains pending, and as of June 2020, it has been handed over to the Ministry of Justice for onward prosecution. Fatoyinbo remains a free man and his program continues to appear on Christian-based broadcast television network, TBN.
Did we miss any? Reply in the comments.