Sometime in February, a lot of people on Social Media were asking the question #WhatIsBaton? Many people thought it was many things, but soon it was revealed that Baton was a toothpick brand.
In the last couple of days, people have been asking #WhatIsBaton? #BatonNigeria pic.twitter.com/jKbzIYfdIw

— Baton Toothpicks (@BatonNigeria) February 24, 2017
Some people thought #BatonNigeria was the 'Kondo' police men hold when they're not with guns #WhatIsBaton pic.twitter.com/AEvORqP5uo

— Baton Toothpicks (@BatonNigeria) February 24, 2017
It would have been funny that so much effort was put into a brand that makes 'ordinary' toothpicks but then you remember that prior to the arrival of Baton, Nigeria used to import toothpicks. What is even more interesting is that these Baton Toothpicks are not just made in Nigeria, they are better than the imported ones, and the very creative packaging stands it out from the rest and makes it hip.
Anyway, we have outlined 5 reasons you should buy Baton Nigeria toothpicks
 It develops the ECONOMY
We all know the Nigerian economy NEEDS to fully transition from an import dependent to an export driven one. Our overreliance on oil and the resulting pressure of its price decline has placed a strain on our FX reserves and because of that, access to Forex is reduced, making demand high, and causing inflation. One way to reduce this is to locally manufacture some of these things we import. When this is done, we reduce demand for foreign currency, and make the Naira more valuable.
This ensures the value of the Naira improves, people get jobs, and the government generates tax revenue. #BatonNigeria

— Baton Toothpicks (@BatonNigeria) February 24, 2017
It is creating JOBS
Baton Nigeria is creating jobs for Nigeria and Nigerians. From the farms where the raw materials are grown and harvested to the factories where they are processed and packaged; from the distributors ensuring it is in every store to marketers and sales people, creating awareness and selling the brand, Baton which is 100% Nigerian is responsible for many people's source of livelihood. In essence, if you buy Baton Nigeria, you are helping put food on somebody's table.
When this is done, we not only reduce demand for foreign currency, but we create jobs locally. #BatonNigeria

— Baton Toothpicks (@BatonNigeria) February 24, 2017
It is boosting our IGR
This affects and is affected by the first and second reasons. When you buy Baton Nigeria toothpicks, you pump money back into the Nigerian economy – Baton pays taxes, and the people who work in Baton pay taxes too, all made possible because of people's patronage. These taxes go back into the system and helps boost internally generated revenue.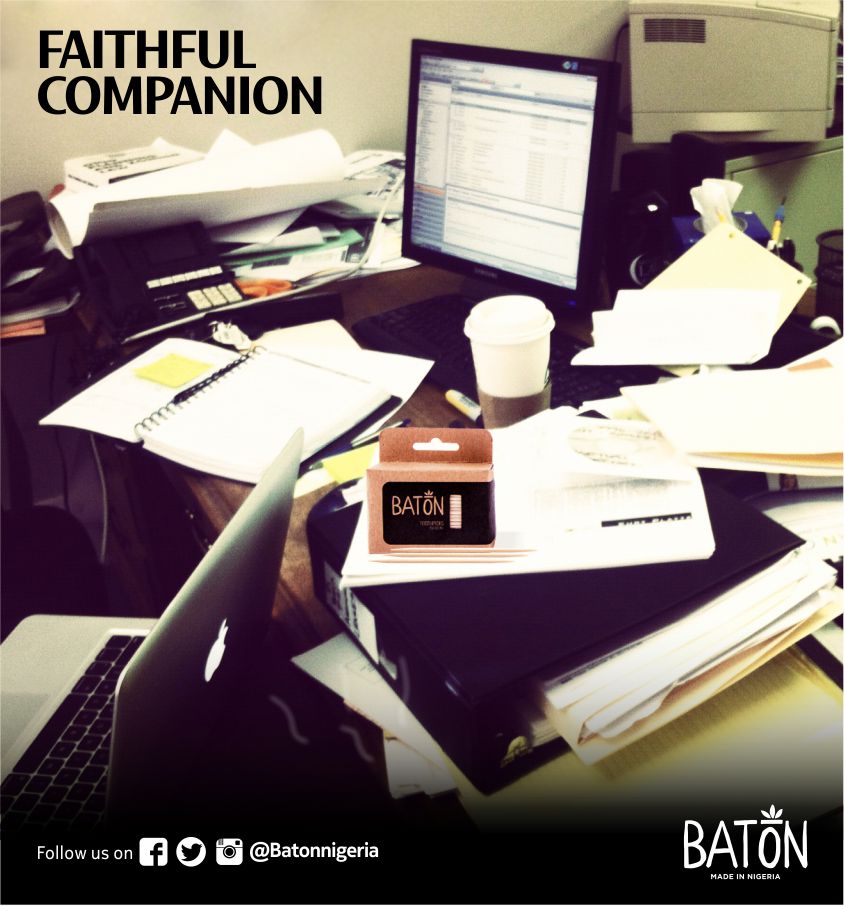 QUALITY is unmatched
Should Nigerians patronize #MadeInNigeria products, SIMPLY because they are made in Nigeria? We do not think so too. That is why Baton is determined not to compromise on quality. Unlike a lot of toothpicks in the market today that are produced with defects – like inadequate formation and fungal decay, Baton Toothpicks passes through high levels of quality control to ensure the finished product has no defects.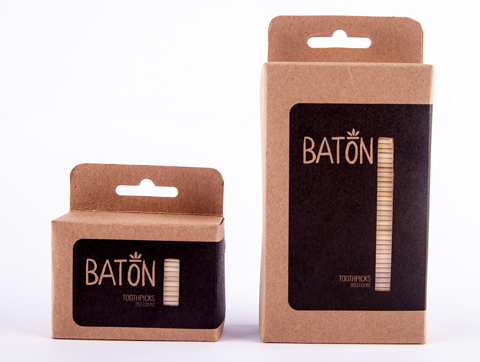 Packaging
Baton toothpicks come in sleek packs that can sit comfortably in your bag, work table, dining table, car dashboard, and so on, without looking out of place. What this means is that you can take your toothpicks everywhere you go, and it won't look out of place. In summary, nobody packages toothpicks better than Baton Nigeria.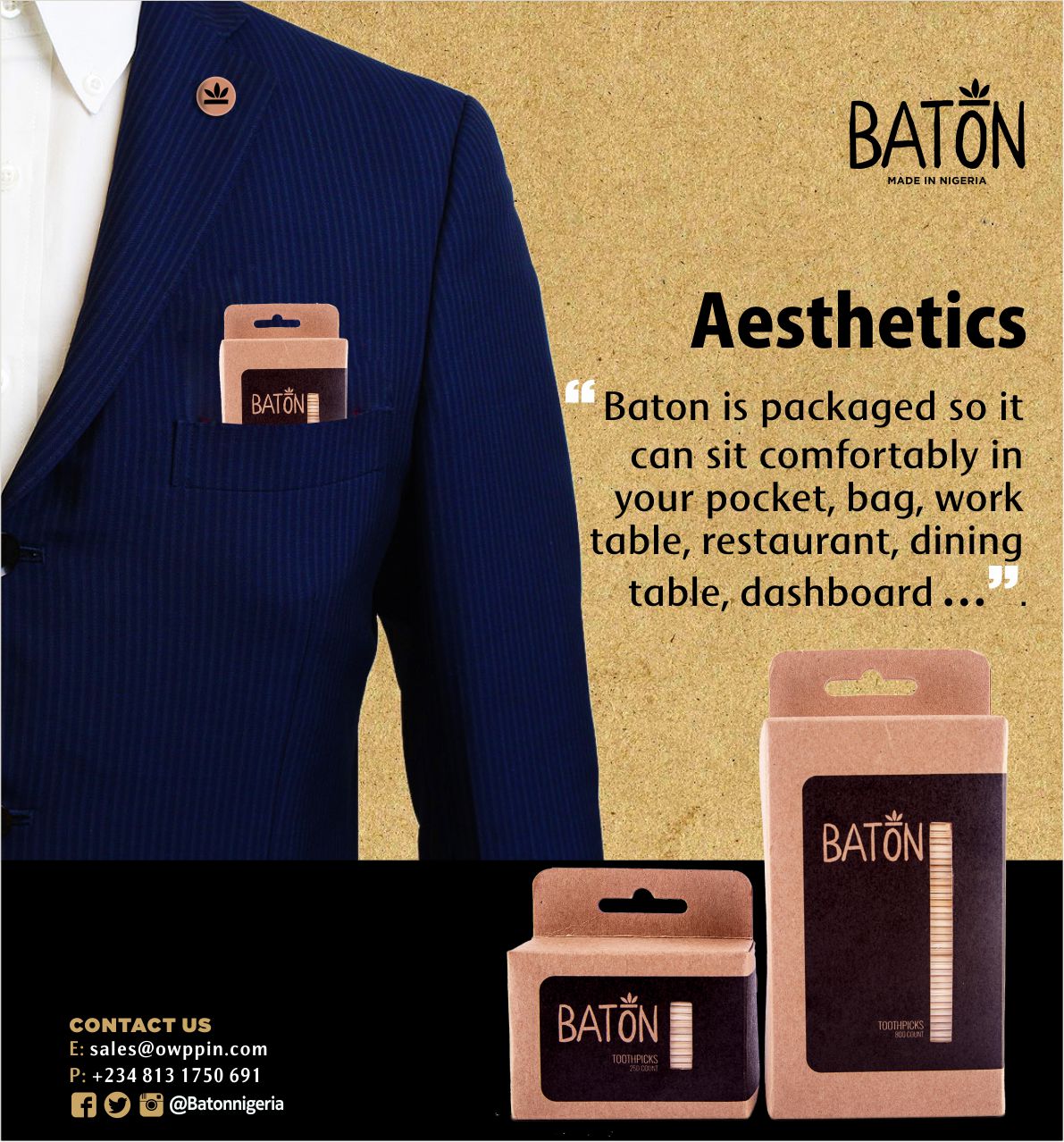 ***
So, there; 5 reasons you should buy Baton Toothpicks whenever you go shopping. It is available at Spar stores nationwide, Grandsquare, Shoprite, Ebeano, Hubmart, and so on. We also heard that more products will be hitting the shelves soon. Follow them on Social Media – @BatonNigeria and anticipate.
***
Editor's Note:
Lists.NG is supporting local content. If you have a locally-made product, create a short and concise listicle about it and share with us – editor@lists.ng. We would review and publish.