Universities no longer have to be located in one particular location, some major universities establish separate campuses across different states and countries. This provides the opportunity to accommodate more students as well as offer more diverse range of programs. Today, the largest university by number of enrollment has over 4 million students in 16 countries.
See the top 10 below.
---
1. Indira Gandhi National Open University – $ 4 million+ students
Indira Gandhi National Open University known as IGNOU, is a Central University located at Maidan Garhi, New Delhi, India with over 4 million students enrolled. The University which was established in 1985 and named after former Prime Minister of India Indira Gandhi is run by the central government of India. Apart from teaching and research, extension and training form the mainstay of its academic activities.  IGNOU has 21 schools and a network of 67 regional centres, 2667 study centres, and 29 overseas centres across 15 countries.
2. Allama Iqbal Open University – 3.3 million students
The Allama Iqbal Open University (AIOU) is a public university in Islamabad, Pakistan.The university has 44 regional campuses and centers throughout Pakistan including in Multan, Dera Ghazi Khan, Bahawalpur and Rahim Yar Khan. AIOU was established after witnessing the success of the Open University in the United Kingdom. The university is an attractive option for people who cannot afford highly expensive education in Pakistan's private universities. Online learning is mostly offered free or at a minimal cost.
3. California Community Colleges System – 2.1 million students
California Community Colleges is "a post-secondary education system" in California, and it is the largest system of higher education in the United States, serving more than 2.1 million students. The system was born out of the need to create a system of academic and vocational schools in order to fill a gap in the California workforce. Currently, the system consists of 114 colleges and the proposed Calbright, the 115th all-new online community college.
4. National University, Bangladesh – 2 million students
University Of Bangladesh is a parent university of Bangladesh, established in 1992 and  headquartered in Gazipur, on the outskirts of Dhaka. The university has graduate and postgraduate levels scattered all over the country in affiliated colleges and professional institutions. The university offers programs in courses in social science, humanities, languages,commerce and business administration, law, computer technology, biological science among others.
5. Anadolu University – 1.9 million
The university is situated in the center of Eskişehir, a well-known as a city of science, culture and youth. Its campus houses 12 faculties (undergraduate level) – three of which offer distance education, 3 applied schools – one of which is of music and drama, 2 vocational schools (associate level), 6 graduate schools – four of which are graduate and postgraduate level, and 30 research centers.Anadolu university has a student population of nearly 2 million people.
6. Islamic Azad University – 1 million students
The Islamic Azad University (IAU) is a private university system in Iran, founded in 1982. IAU operates across 31states, with 400 campuses and research centers in Iran, as well as four branches in the United Arab Emirates, Lebanon, Afghanistan, and the United Kingdom. The university also operates a range of hospitals, laboratories, workshops, sports facilities, recreational areas and ITC facilities.
7. Laureate International Universities – 921,500 students
Laureate International Universities, which is owned by Laureate Education, Inc., has more than 150 campuses in 10 countries  and just over 900,000 students as of 2019. Laureate International Universities teach various subjects at both undergraduate and graduate level, including business, design, culinary and hospitality.
8. Bangladesh Open University – 650,000 students
The Bangladesh Open University is a public university with its main campus in Board Bazar, Gazipur District, Dhaka Division. The university was established on 21 October 1992 and it is the only public university in Bangladesh to use distance education as a method of delivery. BOU offers two types of programmes, formal and non-formal, in seven schools and a network of 12 regional resource Centres, 80 coordinating offices and 1,000 tutorial centres nationwide.
9. Universitas Terbuka – 646,000 students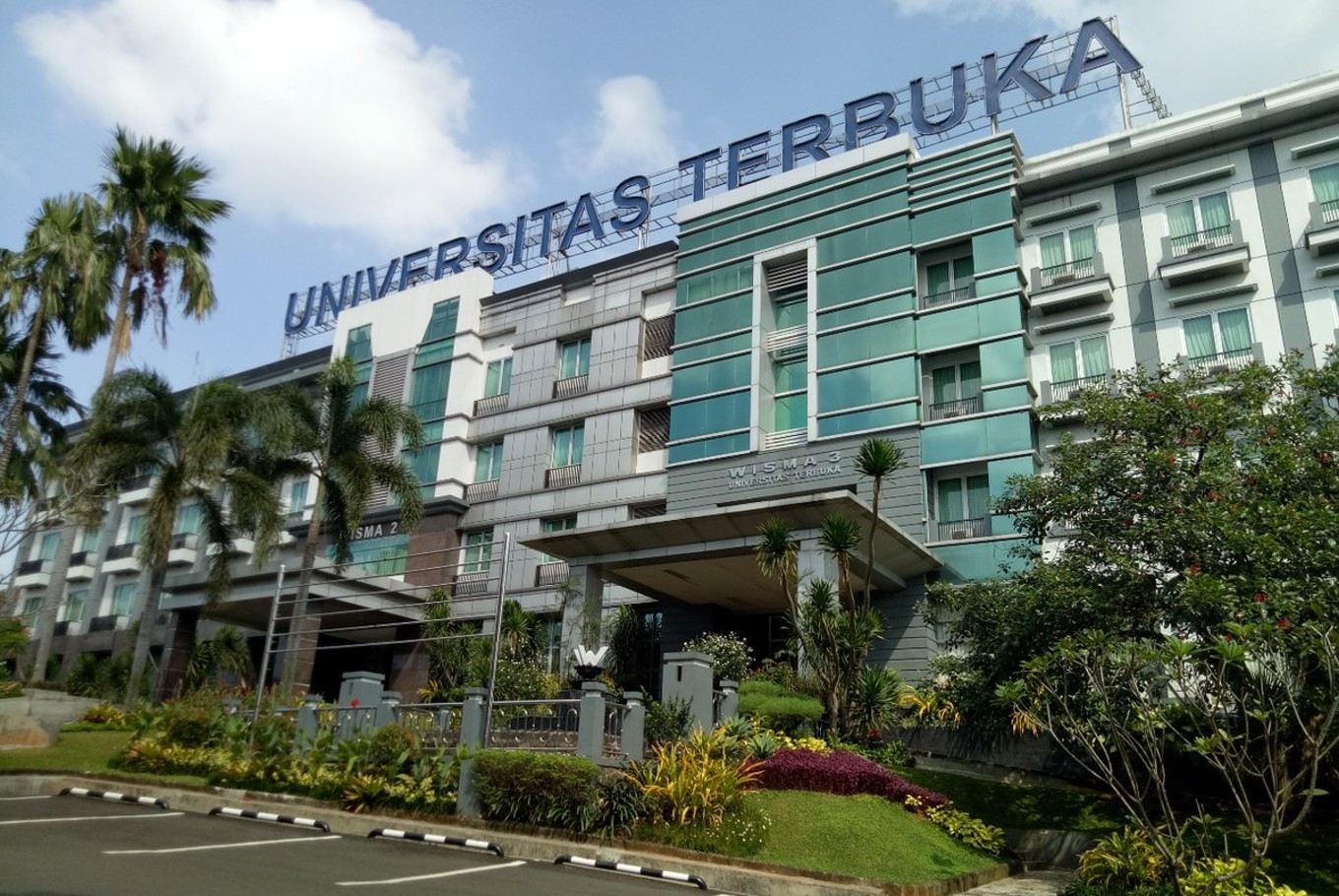 The Universitas Terbuka or Indonasia's Open University is a public university, founded in 1984 that employs open and distance learning (ODL) system to widen access to higher education to all Indonesian citizens. In accordance with its motto, "Making Higher Education Open to All", the university's mission is educating people who for various reasons including lack of funding, rural isolation and full-time employment, do not have the opportunity to attend conventional face-to-face higher education institutions.
10. National Technological Institute of Mexico – 620,000 students
Tecnológico Nacional de México is a Mexican public university system created on 23 July 2014 by presidential decree. At the time of its foundation, the Institute incorporated the 263 former Institutes of Technology that had been created since 1948. The Institute has 263 campuses across Mexico.