Nobody cares which car you own if you are an average citizen, but it's worth thinking if you are the head of a country because the car, in this case, represents more than yourself, it represents a whole country.
Due to the importance of a president, this car has to guarantee the utmost safety for its occupants as well. Therefore, it is easy to understand why presidents' cars are such heavily armoured and protected with leading-edge security equipment.
In our today's article, we would like to reveal official vehicles of Presidents of various countries.
Bentley State Limousine-England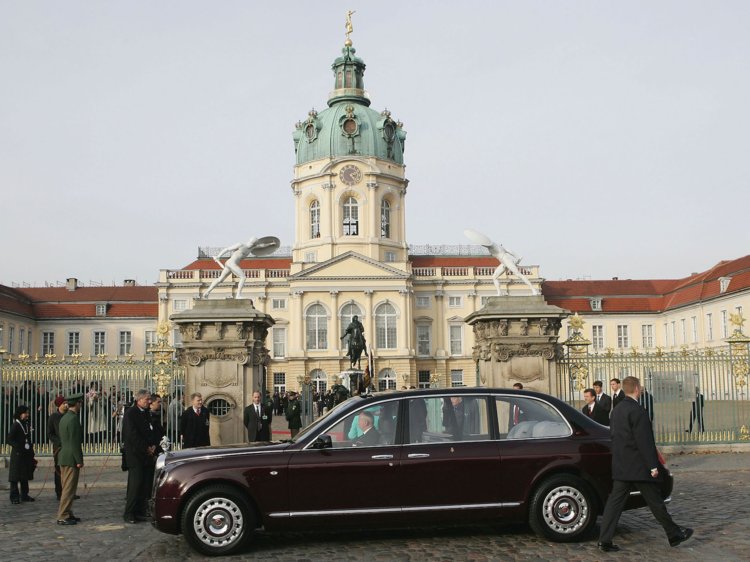 Her Majesty knows how to travel.
The Queen's Bentley State Limousine was specially designed in 2002 for her Golden Jubilee – she was apparently so impressed with it that she ordered another one.
The car features high ceilings and doors that open at 90 degrees to allow royals to exit the vehicle in a "dignified manner."
"To ensure that as many well-wishers as possible have the opportunity to see The Queen, the team at Mulliner created a 'panoramic glasshouse' with greater visibility from the outside than can be found on any other car," according to Bentley.
2. Mercedes-Benz S600 (W221) Pullman Guard – India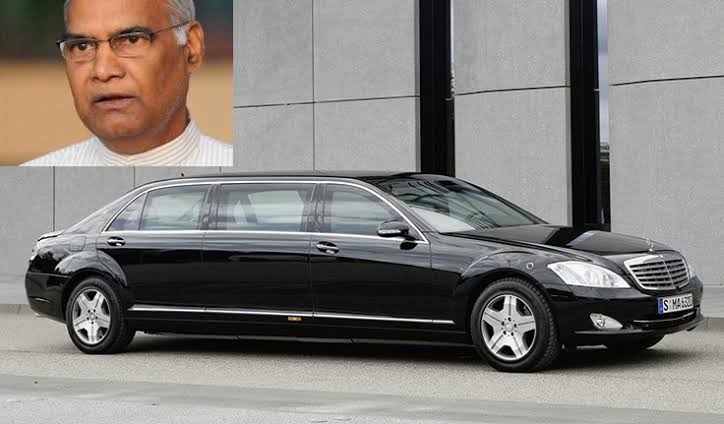 The President of India, travels in a black Mercedes S600 Pullman Guard. It is a custom-built, heavily armoured stretch limousine which meets the requirements of the highest protection class BR7-level. The President's motorcade also always consists of the former presidential car, a black Mercedes-Benz armoured limousine, which is used as a spare vehicle. The presidential car displays the National Emblem of India instead of the number plates.
3. Toyota Century Royal – Japan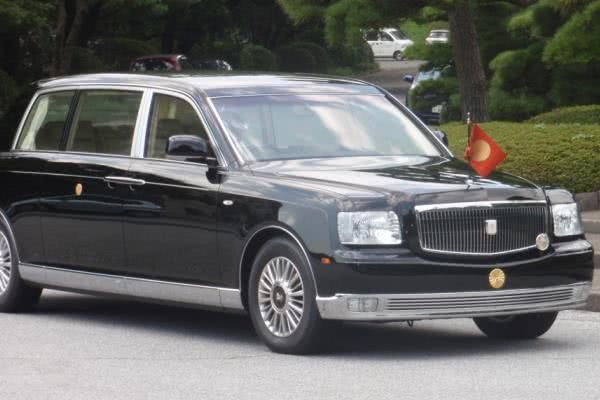 The official state car currently used by the Emperor of Japan and the Empress of Japan is a specially prepared Toyota Century Royal, a one-off $500,000 custom car. Custom built by Toyota, it is 20 feet (6.1 m) long and 6.5 feet (2.0 m) wide, with extra amenities such as bulletproofing and a granite entryway.
4. Cadillac One AKA "The Beast"- U.S.A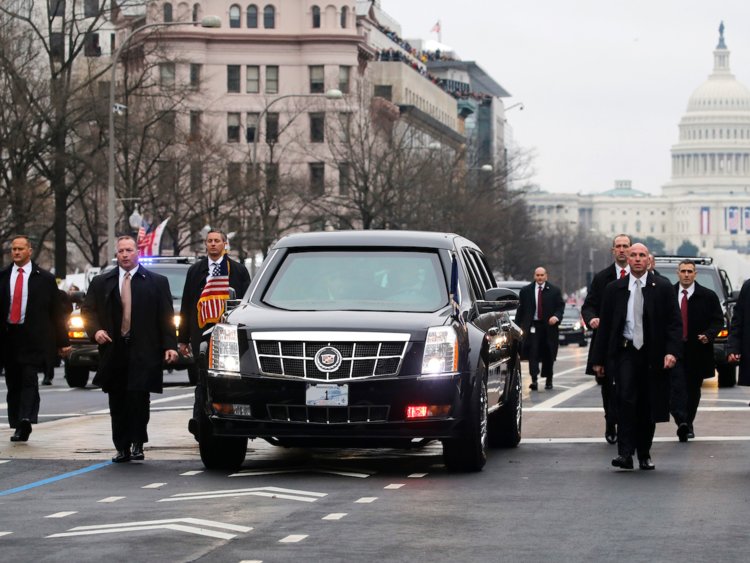 The President of the United States travels in a heavily armored, custom-built limousine, which is often referred to as Limo One, Cadillac One, or its less formal nickname of "The Beast." The vehicle is based on a GMC Topkick platform, and has the outward appearance of an enlarged Cadillac DTS limousine, with styling elements from other vehicles in the Cadillac lineup.
The Cadillac One is a 2009 model year. The vehicle features bulletproof windows, state-of-the-art communication and protection systems, a stowable desk, and a gas-proof chamber for defense against gas attacks.
5. Aurus Senat Limousine – Russia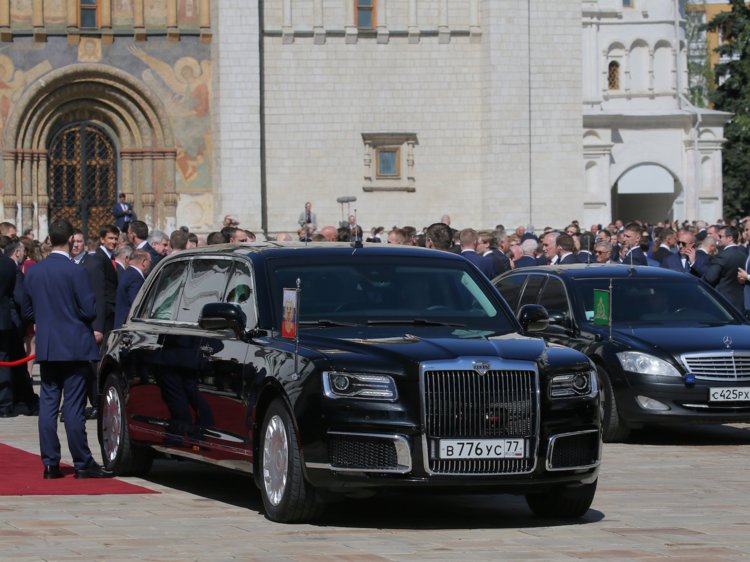 Putin recently unveiled his new limousine after being voted back in for a fourth term.
The Aurus Senat was a joint venture between Porsche and Russian institute NAMI.
It was the first time in decades that the Russian President had ridden in a Russian-made vehicle to a state event.
Little is known about the car's safety features, but the 6-ton behemoth is powered by a 4.4-liter V8 engine, which produces 598 hp.
6. Hongqi Limousine – China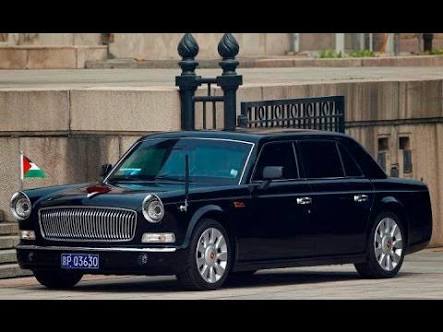 It's the most expensive limousine in the China, boarded by Xi Jinping, the president of China. It has an 8-speed transmission and four turbo-charged V8 engines with 530 pounds of torque and 381 horsepower, which means it goes from zero to one hundred kilometers in just over 8 seconds, and can reach a maximum speed of
220 kph.
7. Mercedes-Maybach S600 – Nigeria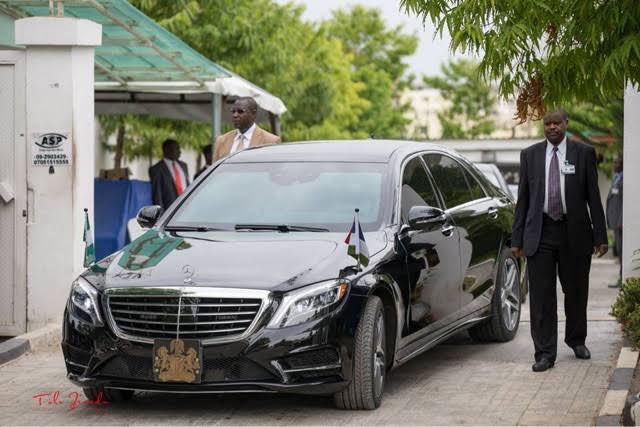 The President of Nigeria and other high-profile government officials use a black armored Mercedes Benz S-Class 2016 model adorned with the Nigerian flag and official party flag. Other luxury cars, like the Toyota Land Cruiser and the Range Rover, all armoured, are used. The President travels in a motorcade of 30 cars and ten escort motorcycles, along with police cars and 6 Mercedes S-550 of SSS surrounding the president's car. Foreign visitors also travel along in the President's car.