How much does a luxury buzz cost? Generally-speaking, a fine bottle of whiskey or vodka will set you back several hundred dollars, but there are exceptions to this rule, exceptions that break all barriers. Alcohol has been around for a very long time now, as it was probably discovered around 10,000 BC. People have been enjoying the taste and effects of alcoholic drinks since before the dawn of civilization, and today, we're manufacturing them on a massive scale.
While it's always a good idea to drink responsibly and in limited quantities, sometimes you really don't have a choice, especially when an entire bottle of spirit costs as much as a fine car. Today we're going to have a closer look at the most expensive alcohol, and we'll see exactly why it costs so much, and how you can get your hands on it. Truth be told, sometimes the price of a particular alcoholic drink has less to do with the drink itself and more with the bottle or packaging. Still, when we're talking about very old drinks, the price is largely justified by production cost, storage, and the ingredients.
Henri IV Dudognon Heritage Cognac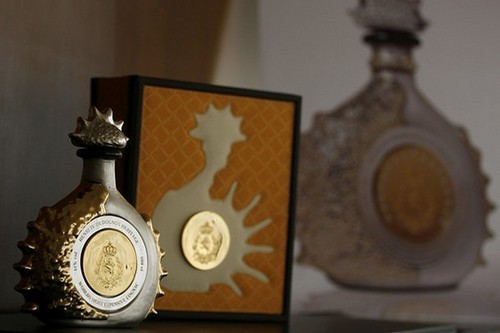 The Henri IV Dudognon Heritage Cognac is a champagne which has been aged and matured for hundred years. It is supposed that it was produced in 1776. The name of the champagne is a king of Cognac, France. Moreover, the bottle which holds worlds most expensive alcoholic drink was crafted by a jeweler, Jose Davalos. The bottle was dipped in twenty-four-carat gold and then in sterling platinum and then 6500 diamonds were embedded over it. The price of this masterpiece is $2 Million.
2. Tequila Ley .925
Engraved by a Mexican artist-Alejandro Gomez Oropeza it is made from pure sap of the blue agave plant that has been fermented, distillate and aged for 6 years. It owns the record for the most expensive bottle of tequila. Only 33 bottles were produced and it became number one position for the World's Most Expensive Alcoholic beverage. The tequila contained in these bottles is a blend of 10 year old and 5 year old tequilas from a so far secret province of Mexico. It is a good bet that the actual tequila will probably never be tasted since this would devalue the investment of the buyers significantly. The only problem is finding it available in a local Liquor store. Like the Henry IV, the Tequila Ley .925 is in a bottle that contains 6,400 diamonds, this tequila goes for the price of $1.5 Million.
3. Diva Vodka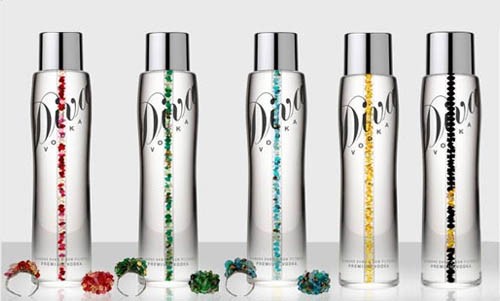 This expensive vodka is first ice-filtered, followed by Nordic birch charcoal for purification, passing it is then filtered through sand that contains both precious and semi-precious gems. Finally, each bottle of Diva Vodka contains a removable glass tube column filled with forty eight brilliant cut gems and crystals running down the core as garnishment and decoration of either your choice, making it a personal treasure. This diamond filtered vodka comes with a mega premium price tag varying upon the choice of vodka and stones used in the bottle, that could go for $1 million.
4. 64-year-old Macallan Single Malt Scotch Whisky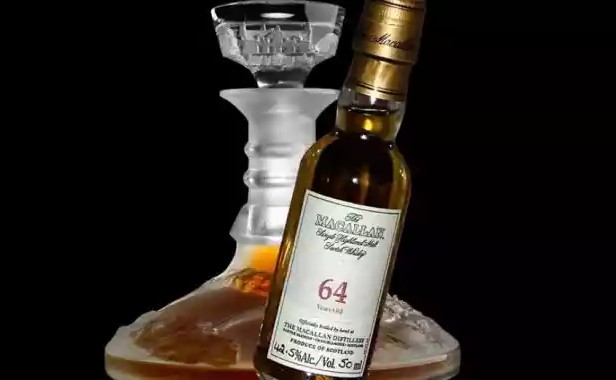 To mark the 150th anniversary of the birth of Rene Latique, the founder of the world's foremost crystal artisans, they combined the creativity and craftsmanship of The Maccalan and Lalique using the "lost wax" procedure to create truly unique, one-off piece of art. The 1.5 litre decanter was auctioned in a co-operation with Sotheby's on 15th November 2010 in New York, and raised $460,000. With this winning they created the world record of the most expensive whiskey ever sold at auction. All the money rose benefited to charity; water to help people in developing countries by providing them with clean, safe drinking water.
5. 62-year-old Dalmore Scotch Whisky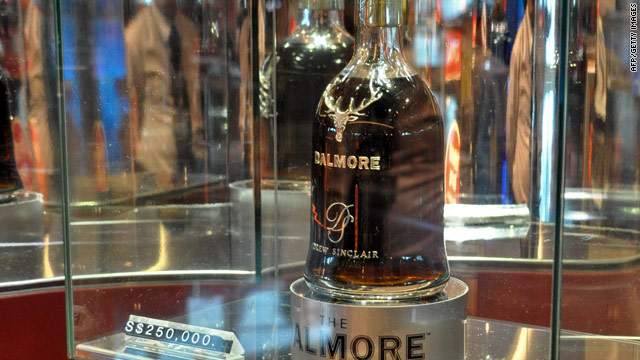 Dalmore 62 is the world's most expensive whiskey, with only 12 bottles of it to ever be produced. Thankfully, unlike many other rare drinks, a single bottle of this beverage contains enough liquor to pour out a number of drinks, and not just a drink or two. At $250,000, it snatched the title of the costliest whiskey, when recently, an anonymous man paid the enormous sum of money for a bottle at Changai airport, Singapore, though how such a rare drink was being sold at an airport is a mystery.
Though the above list has some most of the expensive alcoholic drinks listed from across the world even the wealthiest of the wealthiest people don't find themselves suitable for purchasing such expensive beverage for their pleasure. These alcoholic beverages are one of their kind and are meant to talk about. But in order to drink it! you have a be crazy rich.