We are 'proud' to announce that we now know the person behind (easily) the most recognizible voice in Nigeria at the moment. No, it is not Buhari or Yemi Blac like we thought HERE. The man behind the voice of Big Brother is none other than Actor/OAP/Compere Ejike Ibedilo, and if you're still in doubt, watch this video.
The video started circulating a couple days ago, and while many believed, some still had doubts until Frank Edoho of Who Wants to Be a Millionaire confirmed it in a tweet today.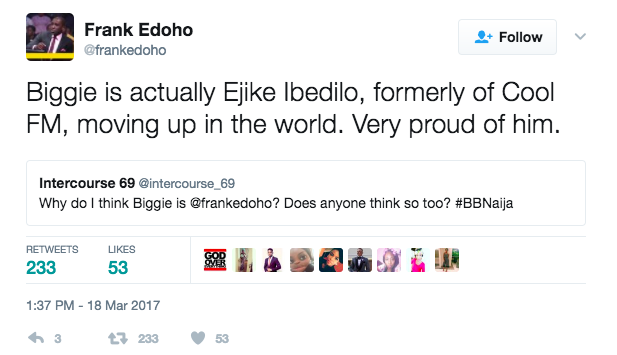 Now there are no more doubts, see 5 facts about this man with Nigeria's golden voice (apologies to Sir Tafawa Balewa).
He is an Actor, On Air Personality and Event Compere
He used to work at Cool FM, till 2011 when he parted ways with the radio station because of conflicting interests.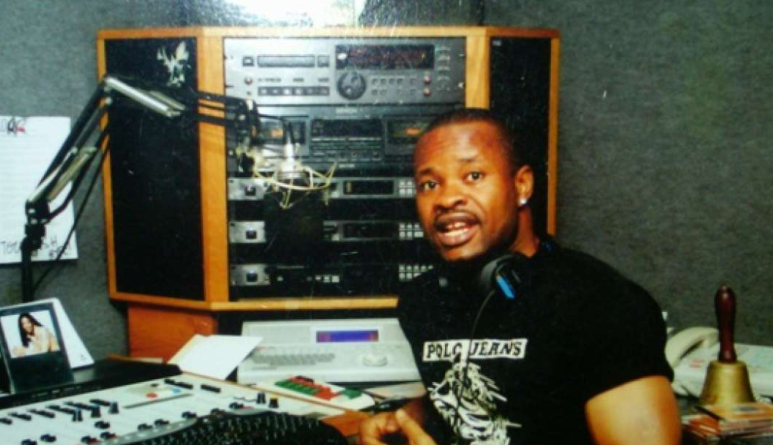 His wife didn't accept his proposal the first time he asked her to marry him, but she eventually did, after falling in love with his voice.
He has been married for 7 years and believes the secret to a successful marriage is Jesus Christ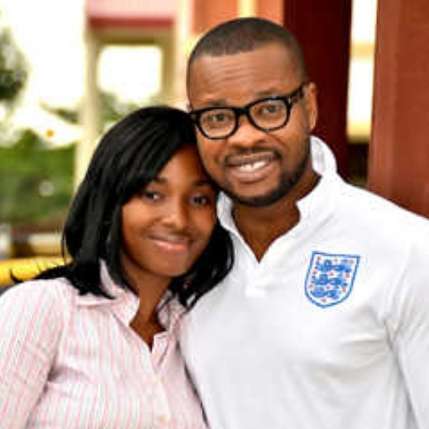 He is a fan of Chelsea Football Club